Vigenin held talks with representatives of translation industry organisations
27 June 2013
News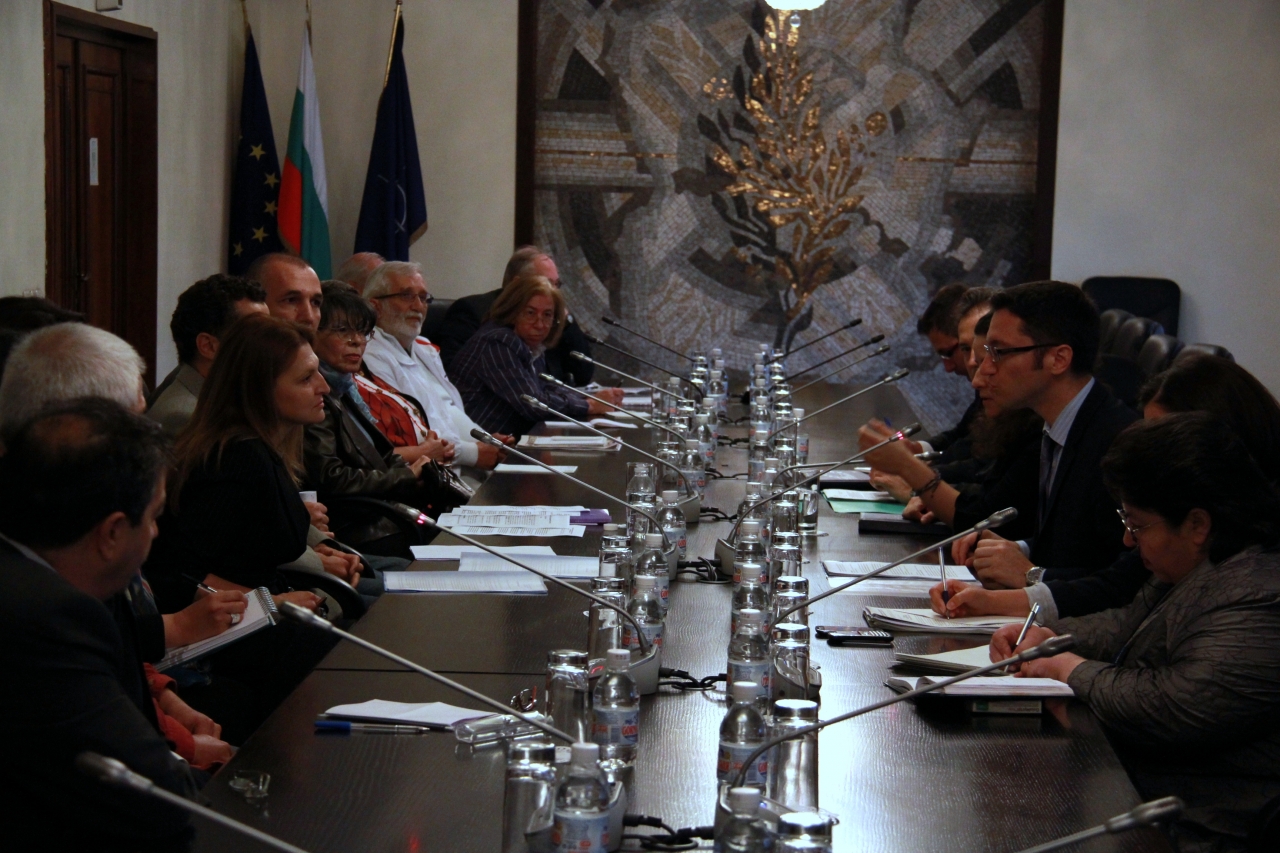 Minister of Foreign Affairs Kristian Vigenin met with representatives of the translation industry organizations. The meeting was held in connection with the entry into force of new rules for contracts with companies that provide translation services.
"The Ministry of Foreign Affairs will adhere to the following basic principles in translation activity: translation quality, availability of the service, equal treatment for firms and translators, flexibility in meeting the requirements and a clear division of responsibilities." This was said by the Bulgarian Foreign Minister during the conversation. "At today's meeting, we are initiating a broad dialogue among all stakeholders in the translation industry, so that together we can come up with workable and acceptable solutions in the interests of service users and the professional community," Kristian Vigenin said.
Last week, Minister Vigenin decided that the new rules would come into force on October 1 2013, rather than July 1 as planned. This will allow for a broad discussion of the new regulation.