Development cooperation and humanitarian aid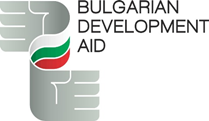 Development cooperation and humanitarian aid are an integral part of the foreign policy of Republic of Bulgaria and contribute to the achievement of its goals. Official Development Assistance (ODA) is an important tool for promoting sustainable growth of developing countries, helping them integrate themselves into the world economy and build fairer and more democratic communities. The purpose of the humanitarian aid is to save lives, to protect human dignity during and as a result of crises, to help prevent such situations and to increase preparedness for them.
With its accession to the European Union (EU), Bulgaria has made important commitments to participate in the Union's Common Foreign Policy, including development policy as its importance for the security is growing. Affirming the EU's leading role as the world's largest donor in international development cooperation remains one of the top priorities in the EU's 2016 Foreign Policy Strategy. Bulgarian development assistance and humanitarian aid successfully complements our participation in the EU's common external action instruments to assist neighbouring countries and regions, developing countries, and to provide humanitarian assistance.
Through development cooperation, Bulgaria contributes to a more balanced and equitable global development, taking its share of responsibility in the efforts to eradicate poverty and achieve sustainable development. As a responsible and active member of the international community, together with its partners it strives to protect human dignity and ensure a sustainable, just, inclusive, safe and prosperous future for all.
Bulgarian development aid also includes humanitarian assistance, through which Bulgaria expresses its solidarity with the affected countries and persons facing emergency situations as a result of large-scale natural and other disasters or armed conflicts.
The Med-Term Program for the period 2020 - 2024 further develops and enriches the geographical and sectoral priorities of the Bulgarian ODA, as set out in the previous strategic documents on the topic, and expands the circle of participants. It is a proof that from a primarily recipient of development aid, our country is increasingly establishing itself as a donor actively preparing for the implementation of one of its most important foreign policy tasks - membership in the Organisation for Economic Co-operation and Development.