Minister Vigenin met with representatives of the Thracian association
27 June 2013
News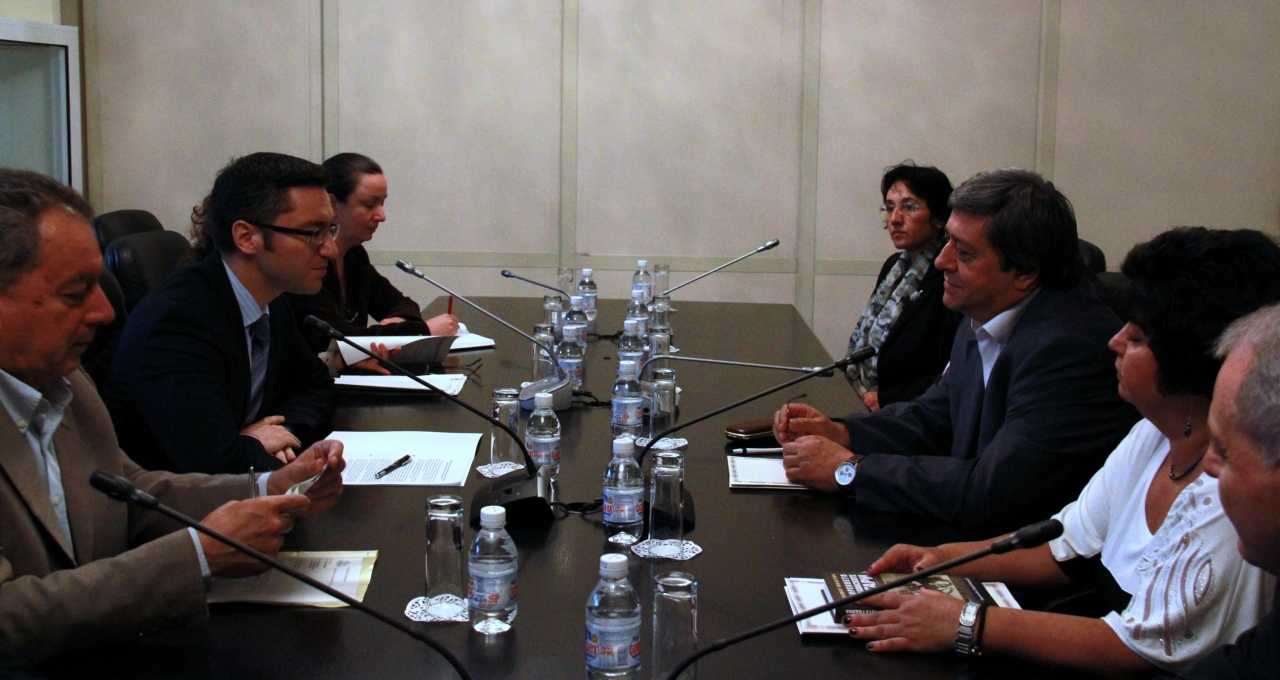 "We monitor and support the activities of the Thracian national patriotic association. We will work to find a solution to the problem of settlement of reparations for the descendants of refugees from Eastern Thrace and Asia Minor. For us this is an important topic. A forthcoming fourth meeting of the Joint Commission on the outstanding issues between Bulgaria and Turkey will be hosted by Bulgaria. In the course of this meeting this issue will be raised again," Minister Kristian Vigenin said regarding his meeting with representatives of the Union of Thracian Societies in Bulgaria.
The Foreign Minister extended to the organization an invitation to join the Public Council that is to be set up at the Ministry of Foreign Affairs. "You have additional expertise that can certainly be useful to Bulgarian diplomats," Kristian Vigenin said.
The President of the Union of Thracian Societies, Krasimir Premyanov expressed hope that after a hiatus in cooperation between the Ministry of Foreign Affairs and the patriotic organization, the relationship between the two institutions would be revitalised. He and Minister Vigenin agreed to set up a mechanism for cooperation between the Foreign Ministry and the Union of Thracian Societies in the form of a joint working group.