Minister Kristian Vigenin met with Deputy Prime Minister of the Republic of Macedonia Fatmir Besimi
27 June 2013
News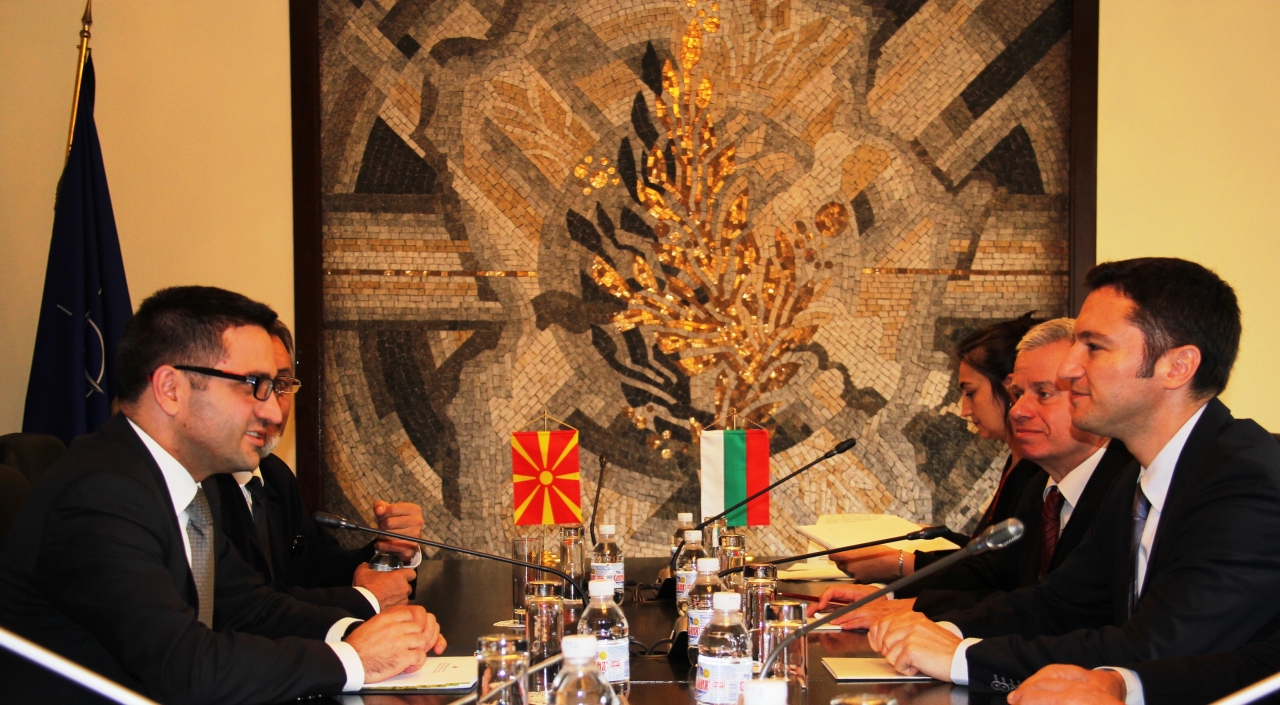 "Bulgaria has repeatedly declared its support for the Euro-Atlantic perspective of the Republic of Macedonia and believes that the future of all countries of the Western Balkans lies in the EU. And we have come the way that you are walking now, and so we value your efforts and are ready to share our positive and negative experiences," Foreign Minister Kristian Vigenin said today at a meeting with Macedonian Deputy Prime Minister Fatmir Besimi, who is visiting the country.
"Membership of the EU and NATO remains our strategic objective. We see Bulgaria as a reliable partner regarding European and Euro-Atlantic integration," Fatmir Besimisaid.
The Bulgarian Foreign Minister emphasised that signing the treaty on good neighbourly relations is one of the elements on which the next steps in the European integration of the Republic of Macedoniadepend, along with the implementation of the EC's recommendations for reform. Kristian Vigenin and Fatmir Besimi confirmed the desire of the governments of the two countries for the negotiating teams of foreign ministriesto meet as soon as possible.
They agreed that, in parallel with the work on the treaty, specific steps will be taken to build a high degree of trust between Bulgaria and Macedonia. A revival of political high-level contacts would help improve bilateral relations.
Vigenin and Besimi also discussed opportunities for enhanced economic cooperation through the implementation of joint projects, the creation of a better business environment and infrastructure between Bulgaria and Macedonia, which would also contribute to the economic prosperity of the region.