Head of Cabinet
Mrs. Svetlana Stoycheva-Etropolski, Chief of Staff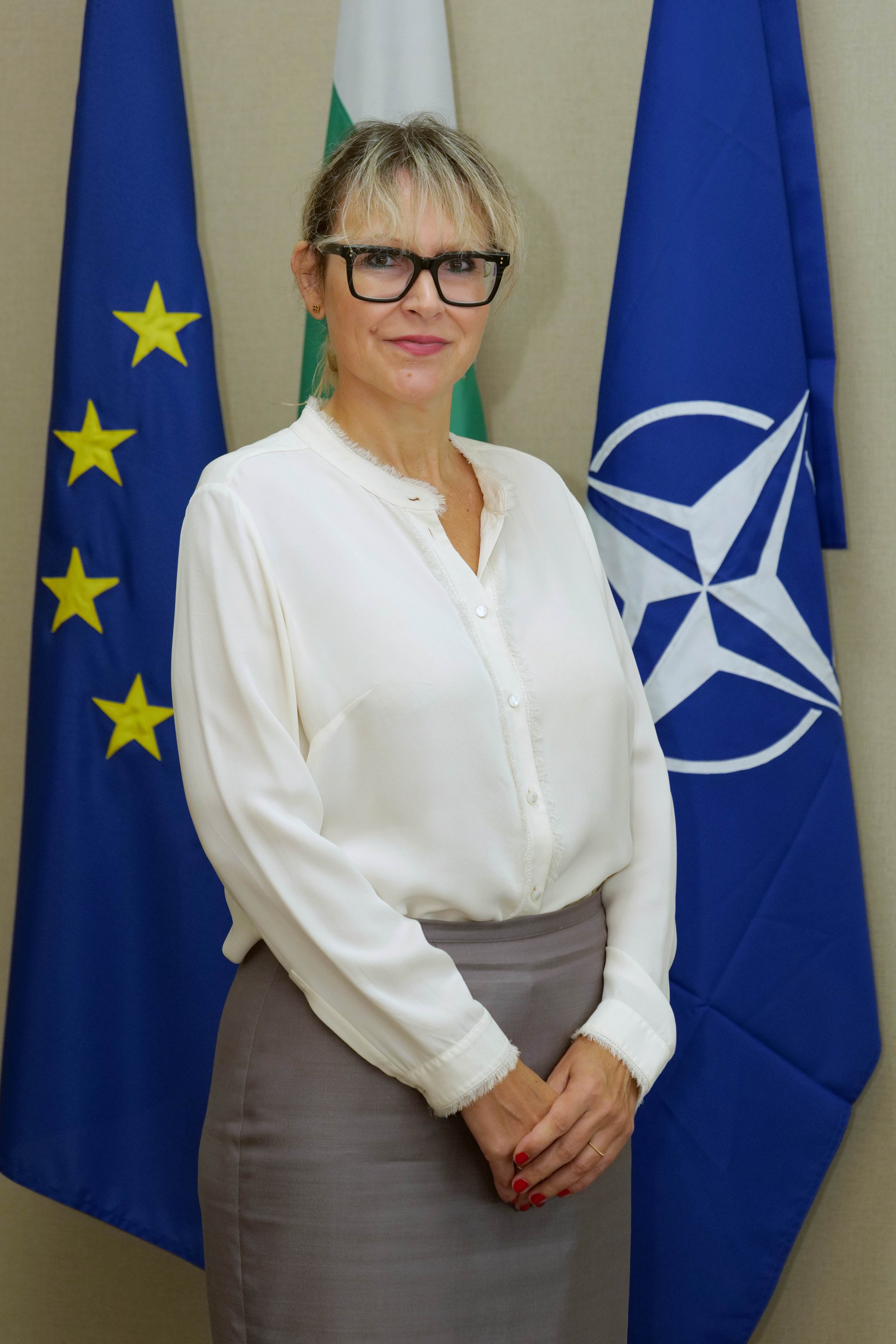 Mrs. Svetlana Stoycheva-Etropolski is a career diplomat. In the period 2018 – 2022 she was appointed Ambassador Extraordinary and Plenipotentiary of the Republic of Bulgaria to Canada.
Before her tenure as an Аmbassador, since joining the Diplomatic service in 2003, she has held various posts, among which Head of Department in the Communication Strategy Directorate, Head of the Consular office at the Bulgarian Consulate General in New York, including Charge d'affaires a.i. at the Bulgarian Consulate General in New York, and Deputy Head of Mission at the Embassy of Bulgaria in Ottawa.
In the period 2011 – 2014 she worked in the Americas Directorate at the Ministry of Foreign Affairs, where she covered the entire spectrum of topics related both to the US-Bulgaria bilateral agenda and the transatlantic cooperation.
Before joining the Ministry, Svetlana Stoycheva-Etropolski has held various consulting positions under European Union Pre-accession assistance projects, USAID and UNESCO, and the United Nations Development Programme.
Svetlana Stoycheva-Etropolski holds a Master's degree in Economics from the University of National and World Economy of Sofia. She has taken further specializations in various international organizations and institutions.
She has been awarded a silver badge of honor by the Minister of Foreign Affairs.