Head of Cabinet
Head of the Staff of the Minister
Elena Kireva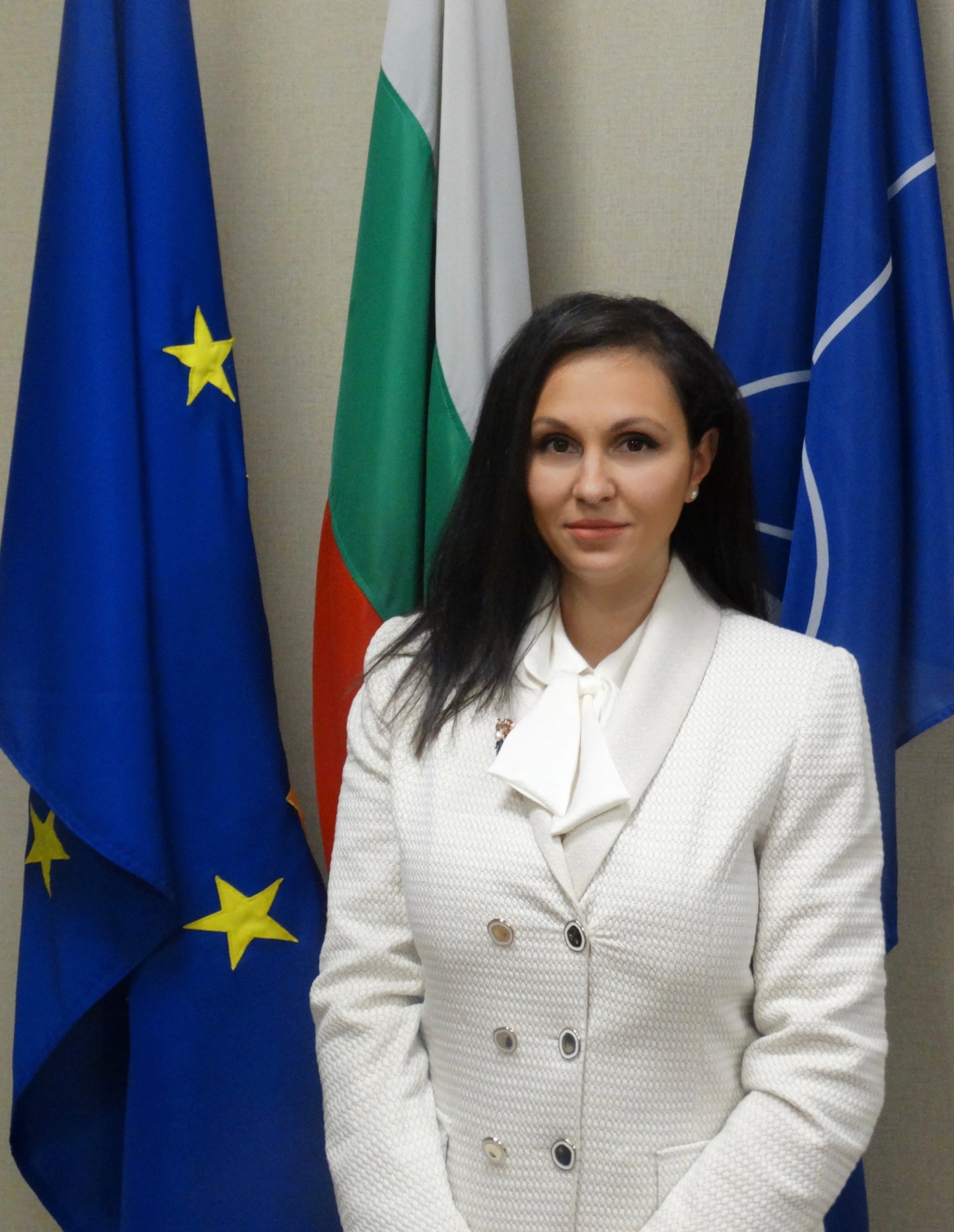 Elena Kireva is a career diplomat with a significant professional experience, mainly in the field of international security. She has held positions in the Security Policy and Human Rights Directorates. From 2020 to the present, she has held the position of Diplomatic Officer II degree in the NATO Department at the Security Policy Directorate. So far she has a foreign mandate in the Permanent Delegation of the Republic of Bulgaria to NATO in Brussels.
She holds a Master`s degree in International Law from the University of London, UK. She specializes in Applied Security Research at the George Marshall European Center for Security Studies, Germany.
Fluent in English and German, uses French.
Appointed Head of the Staff of the Minister of Foreign Affairs on January 5, 2022.