Kristian Vigenin: Continuity, transparency and professionalism in the Ministry of Foreign Affairs
27 June 2013
News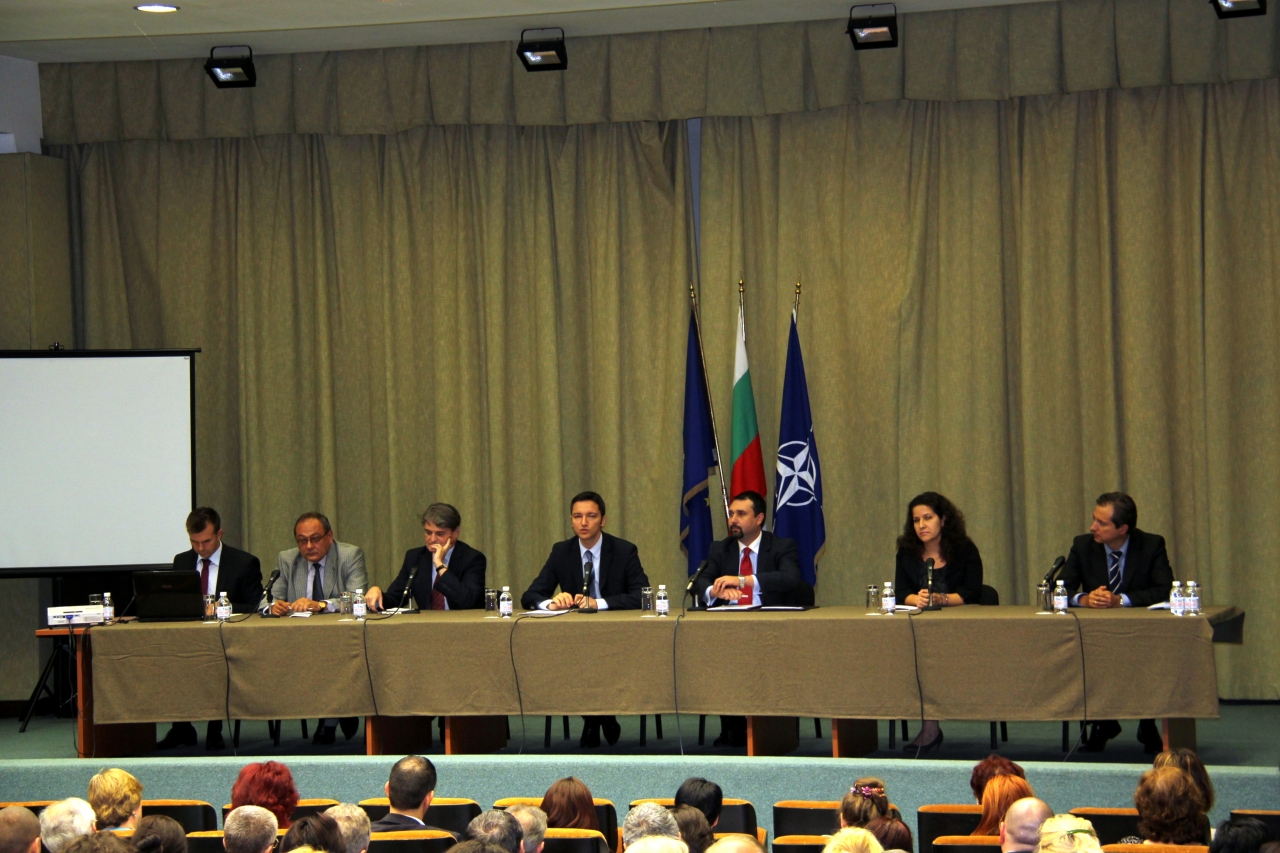 Continuity, transparency and professionalism - these are the criteria that we want to define the style of work of the diplomatic service, Kristian Vigenin said today in presenting the new leadership of the Ministry and its priorities to staff of the ministry. "We want to have more transparency, commitment and initiative from employees in the work of the ministry," the Foreign Minister said, and presented his team: Deputy Ministers Todor Churov and Angel Velitchkov, Chief of Staff Rosen Rufev, Parliamentary Secretary Nevena Aleksieva, Media Advisor Stoyan Vitanov and the Permanent Secretary, Georgi Dimitrov.
One of the main priorities of our foreign policy is that Bulgarian diplomacy becomes more active in its efforts for Bulgaria to participate fully in the European debate by formulating clear goals and promoting them actively and professionally, Minister Vigenin said. It is essential, he said, to strengthen bilateral contacts with EU Member States, which will help in finding allies and support in defending the Bulgarian position on the European agenda.
Intensification of regional cooperation, with a focus on relations in Southeast Europe, the Black Sea and the Eastern Partnership of the EU, and making the country a real factor in the Balkans, are among the foreign policy priorities of the new leadership of the MFA.
"The development of a comprehensive policy for Bulgarians abroad with the involvement of organizations of Bulgarians abroad is our main task," Kristian Vigenin said, emphasising the need for closer cooperation with other relevant authorities and the Agency for Bulgarians Abroad.
Strengthening the diplomatic service and raising the professionalism of the staff is also a priority objective for the Foreign Minister. "The decisions by the leadership will be professional, not political," Minister Vigenin said, adding that the ordinance on career development and structural regulations of the Ministry of Foreign Affairs would provide stability and raise the prestige of the diplomatic service.
An expression of this desire for openness and dialogue on the part of the leadership is the establishment in the coming days of the Public Council at the Ministry of Foreign Affairs, in which the full spectrum of civil society will be represented, the Foreign Minister concluded.
More photos