Todor Churov and Angel Velitchkov are the two new Deputy Ministers of Foreign Affairs
14 June 2013
News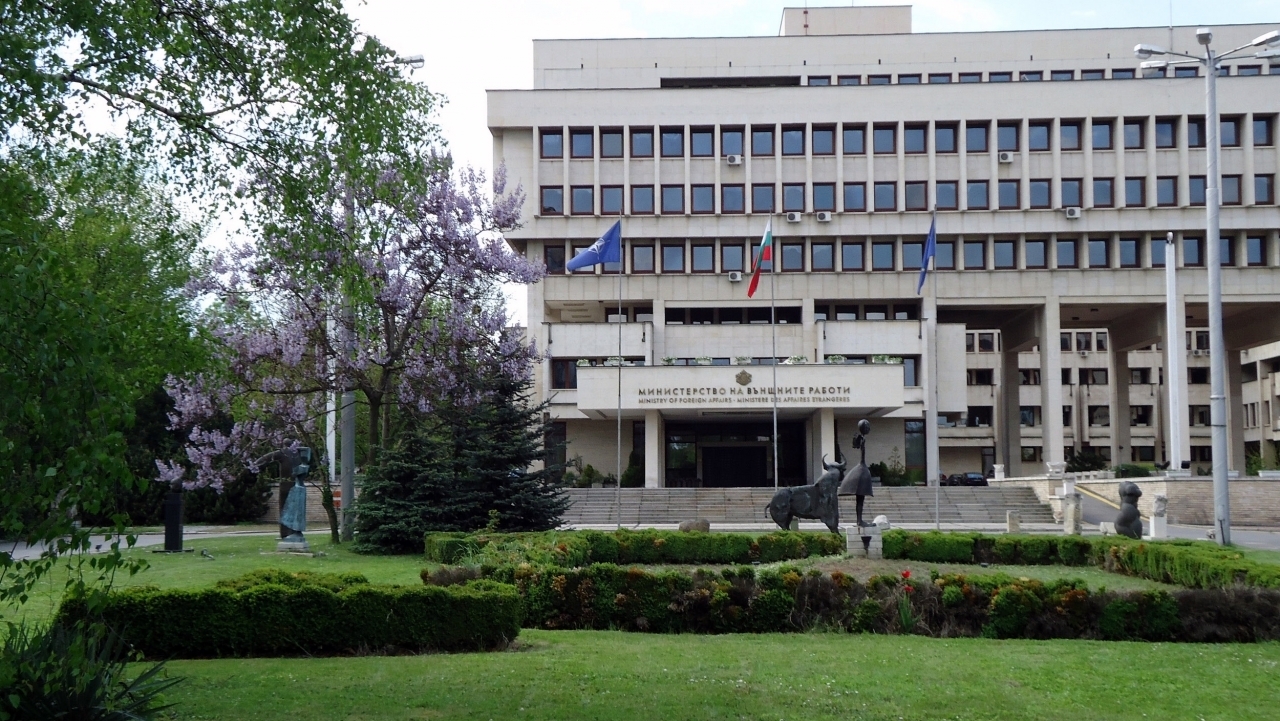 Todor Churov is one of Bulgaria's most prominent diplomats, with extensive professional experience. From 2009, he was the Permanent Representative of Bulgaria to NATO in Brussels. His diplomatic career began in 1978 in the "Arab Countries" department at the Ministry of Foreign Affairs. Todor Churov has been attaché at the Embassy of Bulgaria in Amman, Jordan, Deputy Executive Secretary of the International Secretariat of the Sofia meeting of the OSCE environmental, and deputy head of the Bulgarian mission in Washington.
From 1993 to1994 he was Deputy Minister of Foreign Affairs and Chairman of the National Commission for UNESCO. In 1995 he was spokesman for the ministry, and later Director of the "NATO and International Security" Directorate and Director of "Human rights and international humanitarian organizations "Directorate.From 1998 to 2002 Todor Churov was Ambassador of the Republic of Bulgaria to the State of Kuwait, and from 2001 to 2002, also Ambassador of the Republic of Bulgaria to the Kingdom of Bahrain, based in Kuwait. From 2005 to 2009, he served as Deputy Minister of Foreign Affairs for a second time.Todor Churov has an MA in international relations from the Moscow State Institute of International Relations. Fluent in English and Russian, working knowledge of Slovak, Spanish, French and Arabic.
Angel Velitchkov worked successively as assistant special counsel, chief legal counsel and chief of staff to Congressman Jeff Fortenberry at the US Congress from2005 –2012. At the office of the Congressman, Velitchkov –apart from legal issues - was responsible for Congressman Fortenberry's participationin the Foreign Relations Committee of Congress and co-ordinated the work of other staff. From May 2012 to September of that year he was legal adviser to Senator Mike Johanns of Nebraska. Then,until his appointment as deputy minister, he was an investment intermediary at the Principal financial group.
Angel Velitchkov gained valuable legal experience in the field of international economic law at the law firm Kinsy, Ridenour, Becker and Kistler, where he worked from 2003-2006. At the beginning of his career,he was a trainee at the Permanent Representation of Bulgaria to the United Nations - New York in 1999 and in the office of Senator Tom Harkin of Iowa in 2001.
Angel Velitchkov was part of the expert team of the American Bar Association, which in 2002 implemented jointly with the US Embassy the CEELI programme, which aims to support reform of the judicial system in Bulgaria.
Angel Velitchkov has a doctorate in legal sciences from the University of Lincoln, where he had a Harvey and Susan Perlman scholarship, and has a BA in political science, international relations and German from GracelandUniversity. Fluent in English, Russian and German.