Right to free movement is one of the biggest achievements of the EU
14 June 2013
News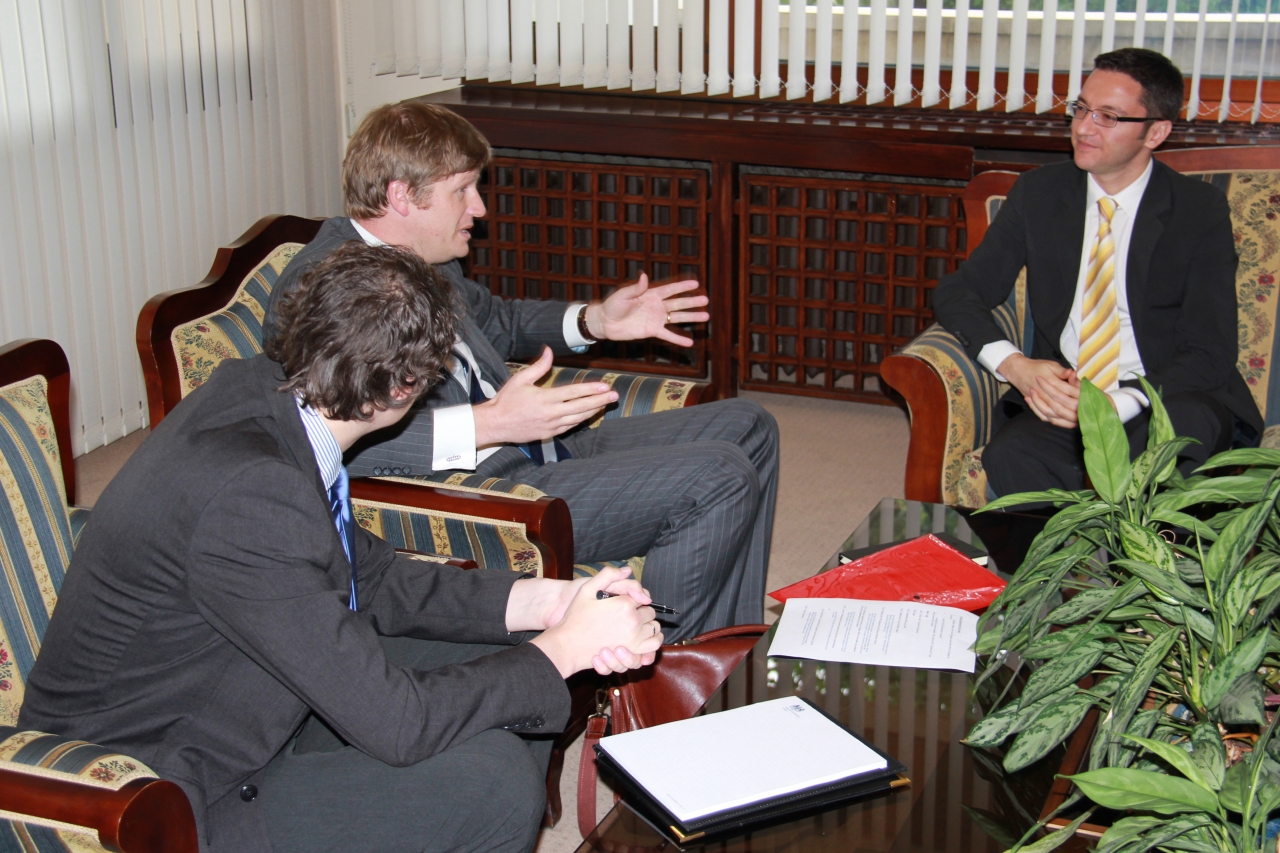 "The right to freedom of movement for all EU citizens is one of the fundamental principles that underpin our Union, and one of itsgreatest achievements. I am confident that the UK will meet its commitments regarding the removal of restrictions onBulgarian citizens'access to the labour market in the country at the end of the year." This was said by the Bulgarian Foreign Ministerat ameeting today with Jonathan Allen, Ambassador of the United Kingdom to Bulgaria. I hope to find the best approach and to work together to overcome the attempts to create an unpleasant atmosphere on this issue in Bulgarian and British society, KristianVigeninsaid.
"The position of the British government is very clear,"Ambassador Allensaid. He emphasised that the UK would fulfill the commitment that nofurther measures would be taken and all citizens will be treated as EU citizens.
"One of the key challenges that we face is to make Bulgaria more visible in the work of the European institutions, to identify our specific interests and to actively participate in decision making,"the Foreign Ministersaid. KristianVigenin said that another major foreign policy priority wasstrengthening the role of the Foreign Ministry in the field of economic co-operation. "Britain is one of our main partners and I believe we can do more to develop economic relations and attract more British investment to thiscountry," the Bulgarian Foreign Ministersaid.
Atthe meeting, KristianVigenin and Jonathan Allen discussed other issues on the European agenda, as well as the situation in Syria, the European perspectivesof the countries of the region of the Western Balkans, Bulgarian-Macedonian relationsand the policies of the Eastern Partnership.
In connection with the ongoing consultations regarding whether the armed wing of Hezbollahshould be included in the list of terrorist organisations, the Bulgarian Foreign Minister emphasised that Bulgaria hadnot changed its position regarding the terrorist act at Sarafovo Airport. "Bulgaria is ready to join aconsensus decision of the EU, it is our responsibility to present an even more solid foundation for it,"he said.