Bulgaria and Hungary should deepen their co-operation within the EU
14 June 2013
News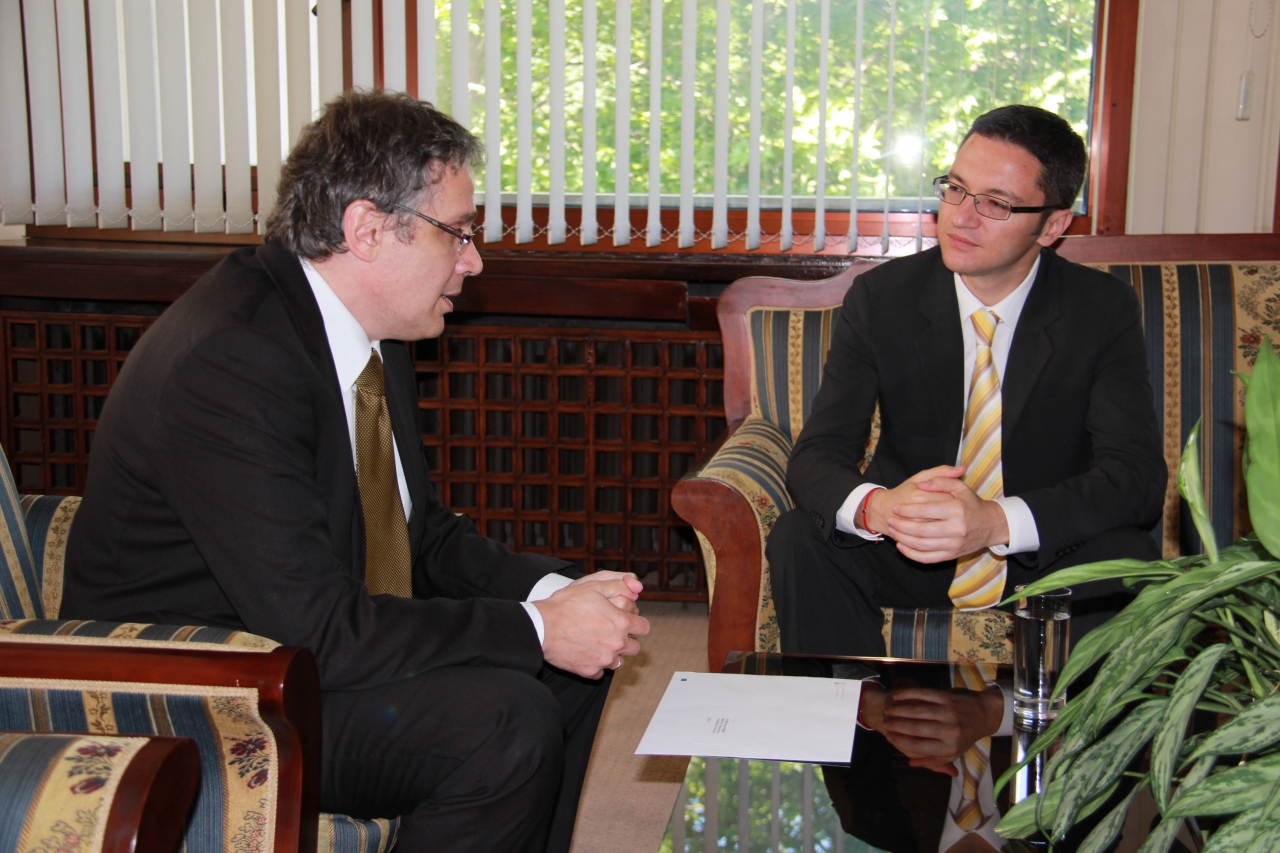 This was agreed by Bulgarian Foreign Minister Kristian Vigenin and the Ambassador of the Republic of Hungary Andras Kleinat a meeting today at the Ministry of Foreign Affairs, at which the similar positions of the two countries on a number of issues on the European agenda were highlighted. "The Hungarian side is ready to share with Bulgariaits experience in the Presidency of the EU and to assist with the preparation of the Bulgarian experts," Ambassador Klein said.
"Our historical and geographical proximity, as well as our shared historical experience of the transition period, provides us with a solid foundation for our very good bilateral relations," Minister Vigenin underlined. They agreed that there is untapped potential for increasing the number of Hungarian tourists in Bulgaria, not only in the field of sea and mountain tourism, but also in cultural, spa and rural tourism.
The Bulgarian Foreign Minister expressed our country's gratitude for Hungarian state policy towards the Bulgarian minority in Hungary, which is an example of tolerance and goodwill.
Kristian Vigenin and Andras Klein discussed relations with countries of the Western Balkans and in particular with Macedonia, the situation in Turkey, as well as the need for closer co-operation on priority issues for both countries within the framework of the Danube Strategy.