Bulgaria and China will work to deepen economic co-operation
13 June 2013
News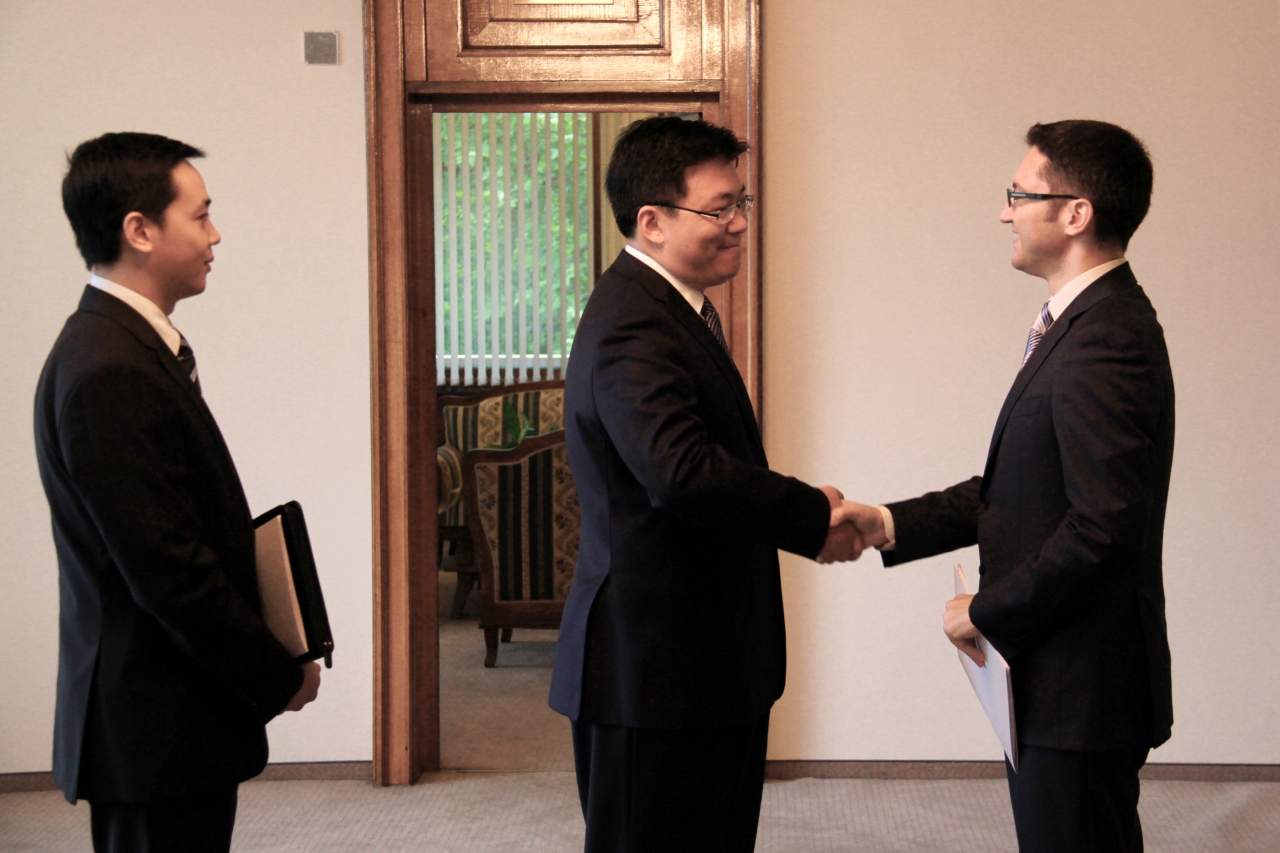 "China is the largest economic partner of Bulgaria in Asia and our relationship is a priority for the government. I hope the progress made over the last decade will be deepened," Foreign Minister Kristian Vigenin said at a meeting today with the Ambassador of the People's Republic of China to Bulgaria, Guo Yezhou.
"Bulgaria is a good and reliable partner of China. Over the past 64 years since the establishment of bilateral relations, despite major changes in the international arena, our relations are developing successfully and securely," Ambassador Yezhou said.
The Foreign Minister underlined that Bulgaria is among the countries of Central and Eastern Europe with a favourable investment climate. "We are a country ready to make further efforts to create the necessary infrastructure to enable investors to grow their business," he said.
Ambassador Guo Yezhou noted that last year alone, bilateral trade increased by 30 per cent, and the growth of Bulgarian exports to Chinawas 80 per cent. Chinese investment in Bulgariahas increased by 20 million euro.
Minister Vigenin and Ambassador Yezhou shared the view that bilateral relations have a long history and are not limited to the economic sphere. Bulgaria will participate actively in initiatives by the PRC to broaden contacts with the countries of Central and Eastern Europe, as well as in those under the China-EU strategic partnership.