Minister Vigenin met with the French Ambassador
12 June 2013
News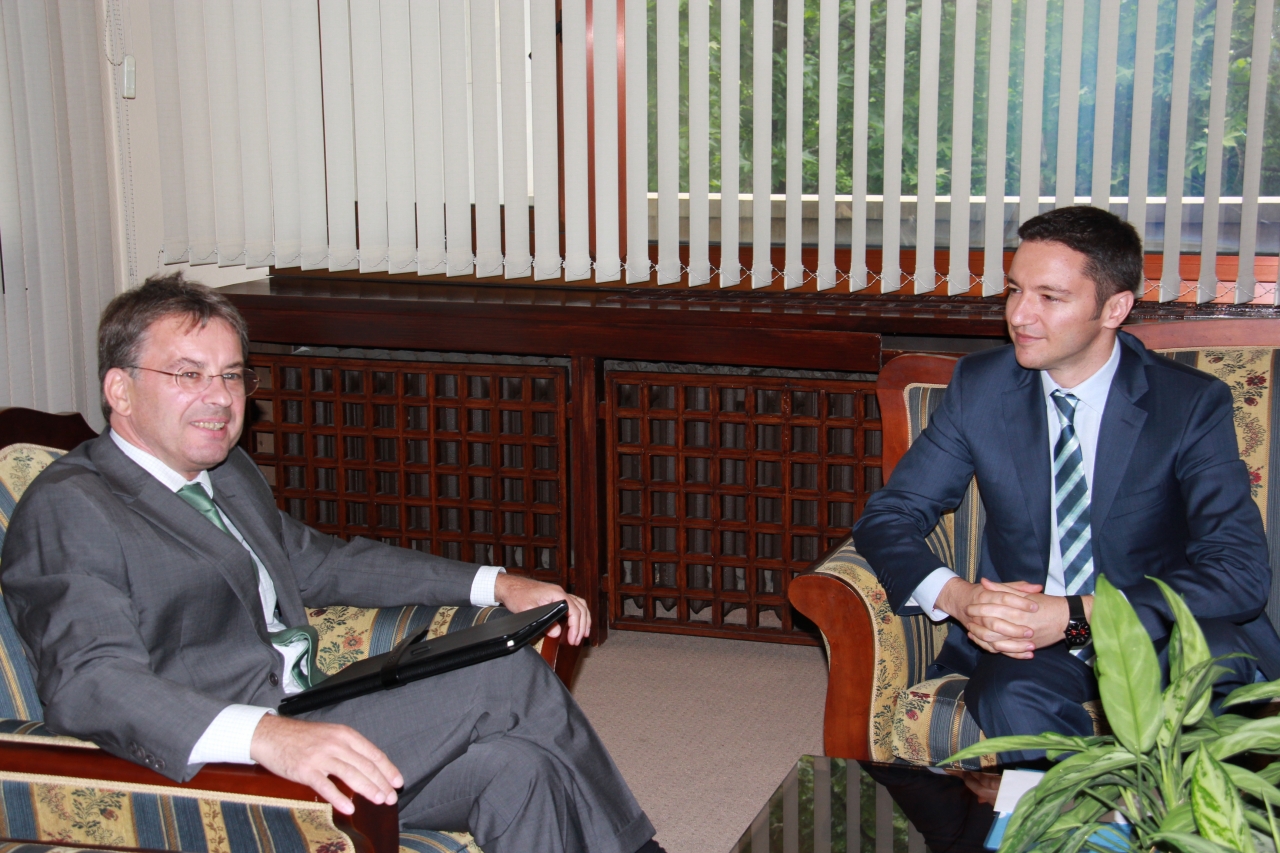 Kristian Vigenin and Ambassador Philippe Autié emphasised today at a meeting at the Foreign Ministry the very good relations between Bulgaria and France, expressing their common desire to intensify these, especially in the trade and economic sphere, as well as to increase French investments in Bulgaria.
"We will not only continue to work on projects begun between our two countries, but we can increase the pace, because for us, France is a key partner," the Foreign Minister said.
Ambassador Autié dwelt on completing the work on updating the roadmap towards a Strategic Partnership Agreement, signed in 2008, which will allow work on the most important bilateral priorities. He expressed France's satisfaction with the implementation of specific projects in Bulgaria by leading French companies while emphasising the interest of the country in developing cooperation in the energy field.
They also discussed issues related to the readiness of Bulgaria to join the Schengen area and co-operation with France on this topic, Bulgarian-Macedonian relations and initiatives related to the celebration of the 20th anniversary of Bulgaria's membership of the International Organization of the Francophonie.