Minister Kristian Vigenin met with the Ambassador of the State of Israel
10 June 2013
News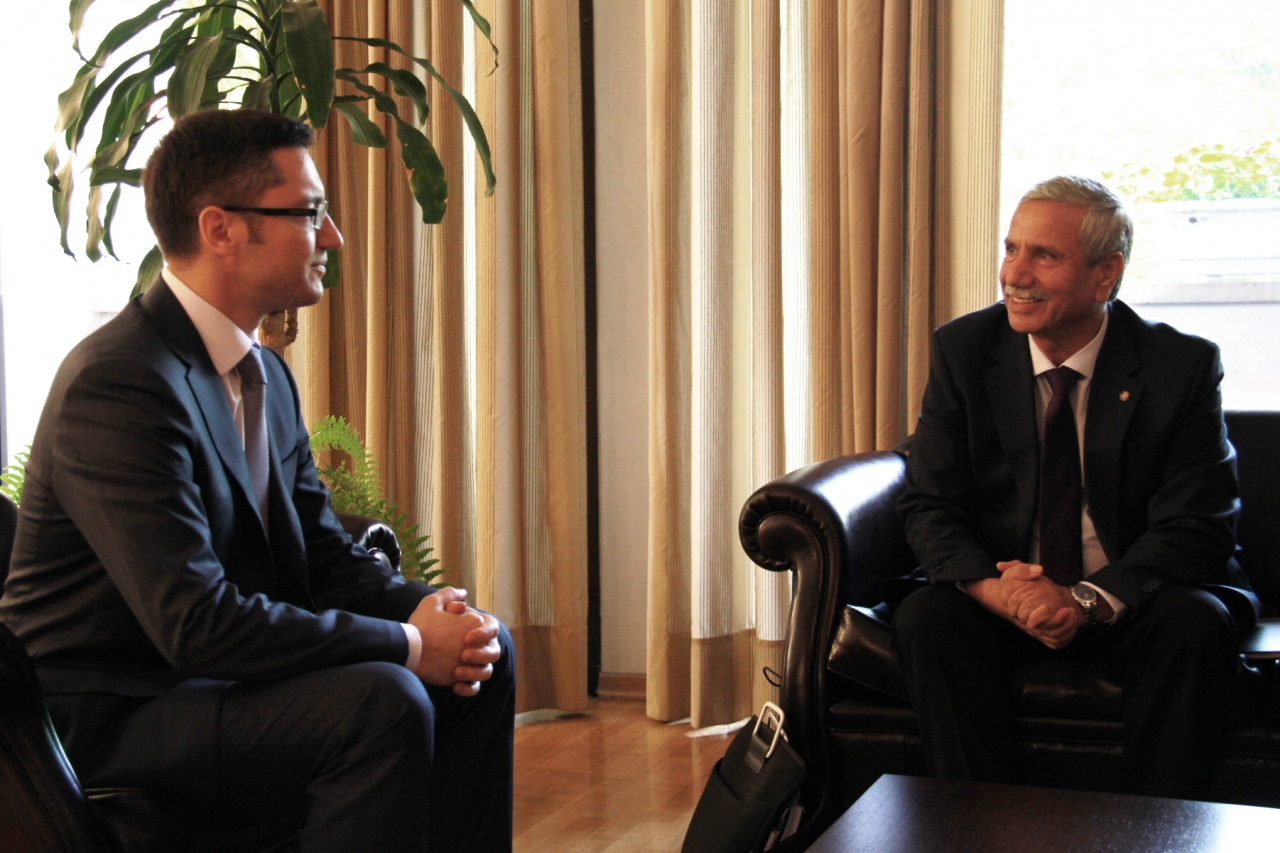 "There are many things that connect Bulgaria and the State of Israel - historically, as well as in recent years. In relations between the two countries, there will be complete continuity and we will make every effort for the implementation of joint projects." This was said by Minister of Foreign Affairs Kristian Vigenin at a meeting today with Israeli Ambassador Shaul Kamisa-Raz.
"The relations between the two countries are based on a solid foundation that provides a wonderful opportunity to continue to work on their development and raise them to an even higher level," the Ambassador of the State of Israel said.
They discussed bilateral economic co-operation and prospects to expand it. "I will be delighted if we can deepen economic ties between the two countries. The great experience that Israel has in agriculture is very valuable for the development of that sector in our country," Minister Vigenin said. Ambassador Shaul Kamisa-Raz pointed out the positive effect that the founding of a Bulgarian-Israeli economic commission would have on attracting Israeli investments in Bulgaria.
Among the topics discussed was the excellent co-operation between the two countries in the field of security. "We place high value on the support of Israel for the development of our potential to combat terrorism. We have no choice but to co-operate for the sake of the security of the citizens of both countries," the Minister of Foreign Affairs said. Kristian Vigenin confirmed Bulgaria's position in regard to the results of the investigation into the bombing attack at Sarafovo, adding that Bulgaria is relying on its foreign partners to provide the requested legal assistance in the case.