Kristian Vigenin met with the Ambassador of the Russian Federation
10 June 2013
News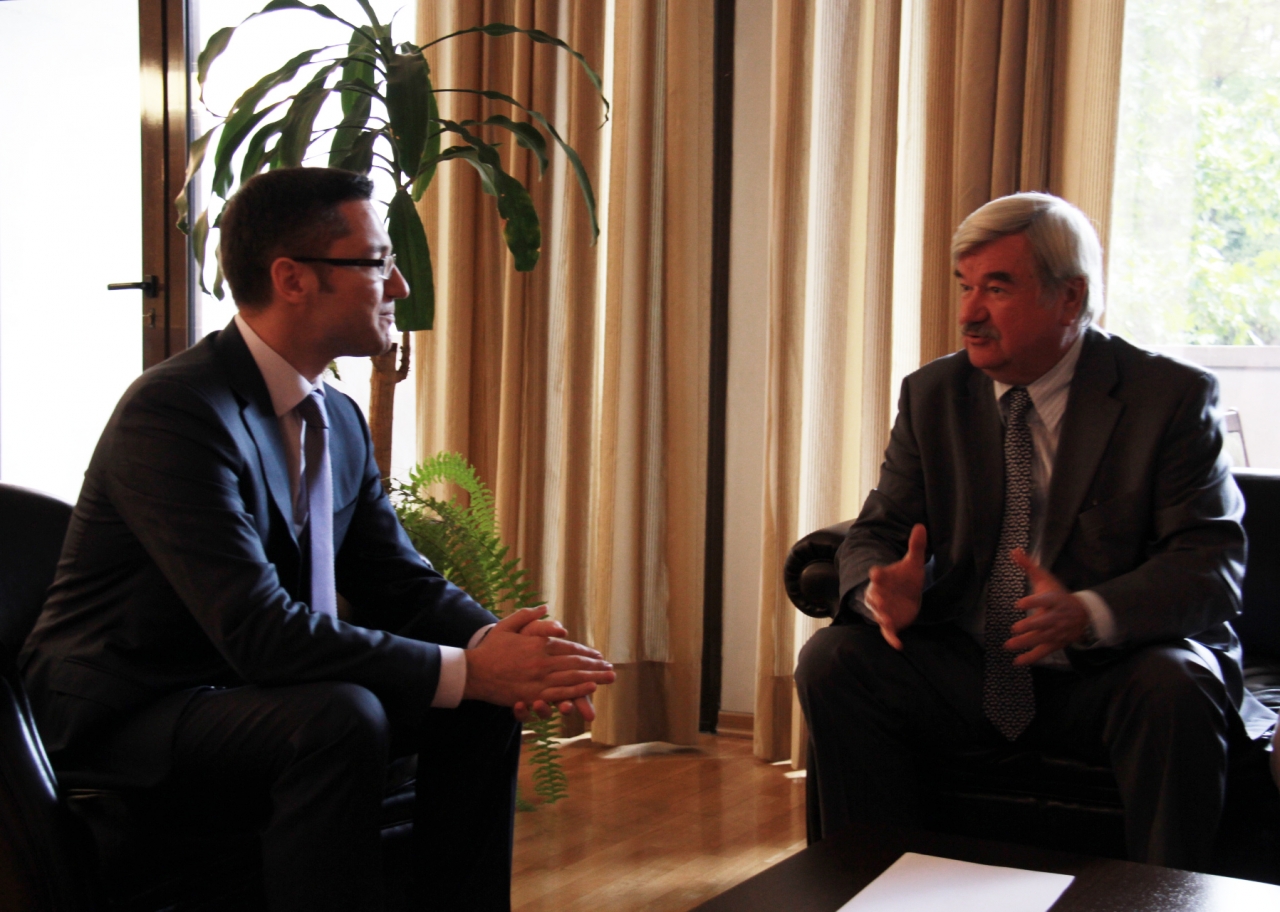 "Relations with Russia are particularly important for Bulgaria and I hope that our economic, cultural and political relations will mark even more progress in the coming years," Foreign Minister Kristian Vigenin said at a meeting today with the Ambassador of the Russian Federation in Bulgaria, Yuriy Isakov. They agreed that relations with Russia should not be ideologised and that it is time to focus on a pragmatic and constructive approach to them. Ambassador Isakov underlined that there is untapped potential in the economic relations between the two countries, and this should be utilised.
Minister Vigenin and Ambassador Isakov also discussed opportunities for strengthening co-operation in the field of tourism and trade and emphasised in particular the need to increase Bulgarian exports to Russia.
They shared the opinion that the implementation of the European project "South Stream" would contribute to the diversification of routes of transmission of natural gas, which is of interest to both countries and to Europe.
The Foreign Minister and the Russian Ambassador agreed that there are great opportunities for synergies in a number of international organisations, particularly regarding co-operation in the Black Sea region.
More photos