Minister Kristian Vigenin meets representatives of Bulgarians from the Zaporizhia region
10 June 2013
News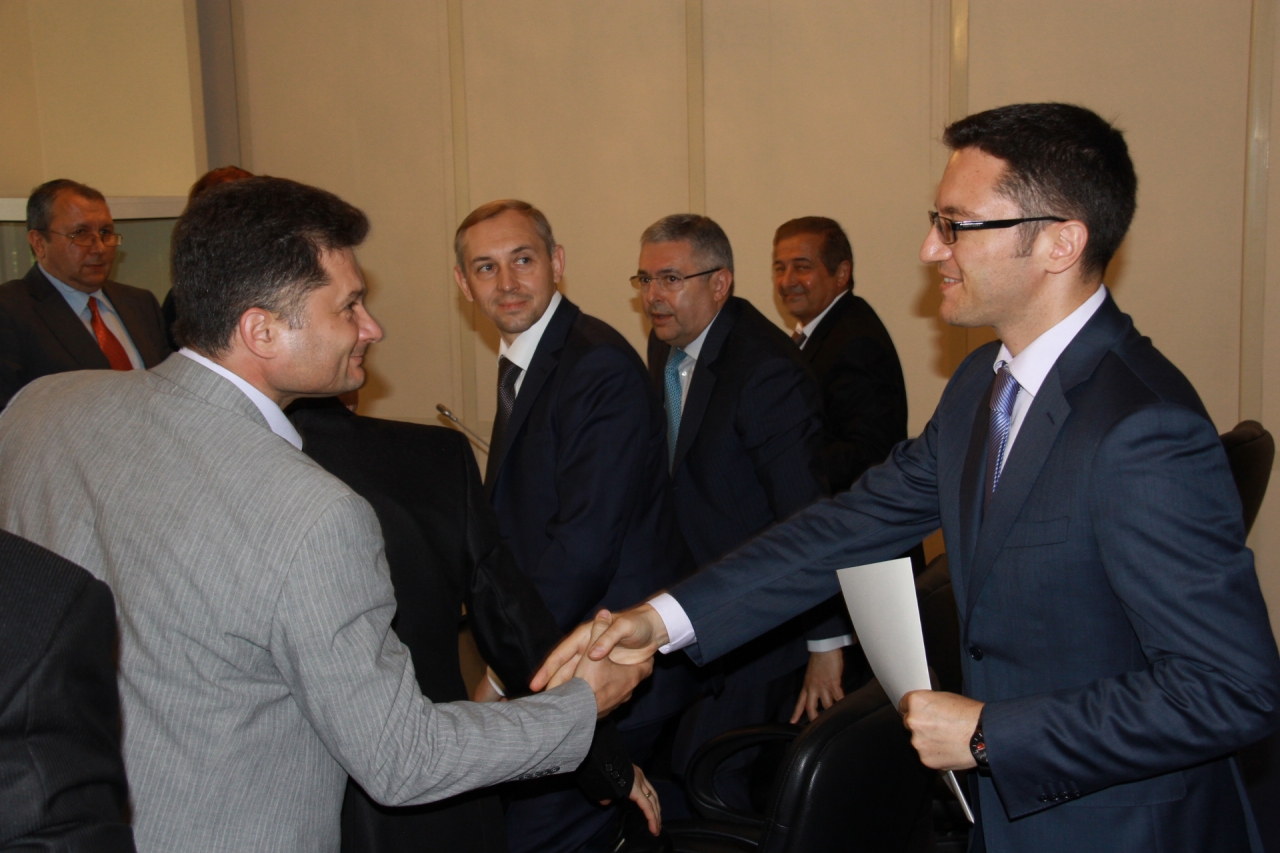 "I hope that our conversation today will lead to the next steps by the Bulgarian state in support of your activities in Ukraine." With these words, Foreign Minister Kristian Vigenin welcomed representatives of a delegation from the Bulgarian community in the Zaporizhiaregion, who were on a visit to Bulgaria. The initiative is part of the traditional visits to Bulgaria by the community from the Zaporizhiaand Odessa areas.
The leader of the group, Ivan Grigoriev, chairman of the Bulgarian Zaporizhian "Rodina" community, emphasised that the time had come for more interesting and productive links with the Bulgarian diaspora, whose constructive aspects could be included in a joint co-operation program in the field of education, science and culture. "We are ready to embark on specific projects and consolidation of our efforts would have greater impact and foster relations in the areas of business and tourism," Grigoriev said.
"The political contacts up to now have been insufficient and we need to do more. It is essential to send signals of support for Bulgarians in Ukraine, including the Bulgarian community in Zaporizhia," Minister Vigenin said, against the background of a shared desire to strengthen parliamentary co-operation and direct dialogue with the Bulgarian state authorities.
xxx
The largest Bulgarian diaspora shaped by history is in Ukraine, with close to 140 Bulgarian community organisations.
More photos