Foreign Minister Kristian Vigenin met with Ambassador Kaare Janson
06 June 2013
News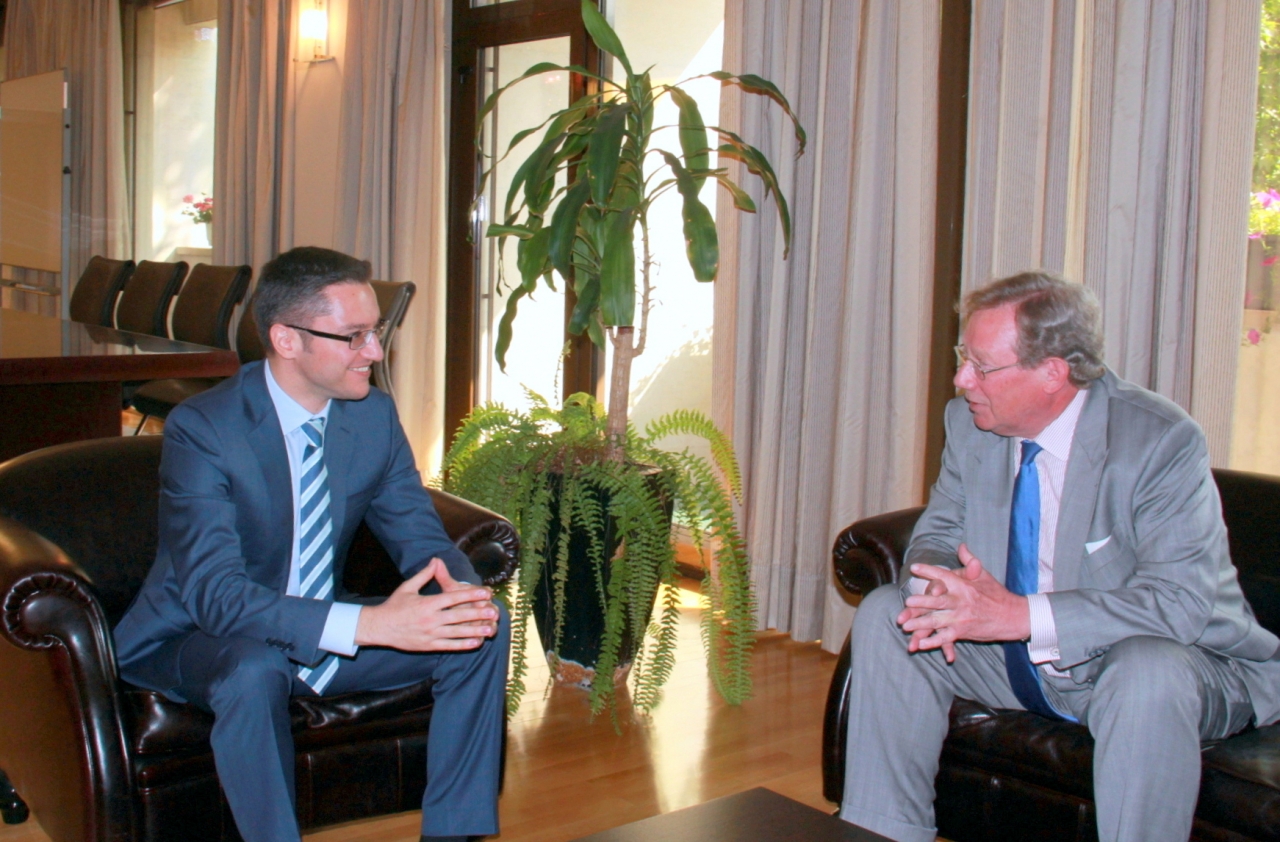 Denmark is a good example in many areas that are priorities for Bulgaria and is a good model from which to learn, Foreign Minister Kristian Vigenin said at a meeting today with the Ambassador of the Kingdom of Denmark to Bulgaria, Kaare Janson. All EU countries should learn from each other, not to copy but to find inspiration, Ambassador Janson responded.
"Denmark has great achievements in the field of energy efficiency and your experience will be very useful and valuable for us," Minister Vigenin said. He added that the Danish social model could also be used as an example by the Bulgarian government, which is focusing on social policy. One of the main problems in this area is to tackle youth unemployment, the Foreign Minister said.
Among other key priorities in the area of foreign policy and for the government is strengthening the role of Bulgarian diplomats in economic policy, in attracting foreign investment and finding new markets. Denmark is an important trade partner of Bulgaria and hopefully there will be more Danish direct investments in the Bulgarian economy, Minister Vigenin said,
Also discussed at the meeting were opportunities for bilateral co-operation in other areas, as well as the process of EU enlargement.