Ireland returns the focus of the European debate to growth and employment
06 June 2013
News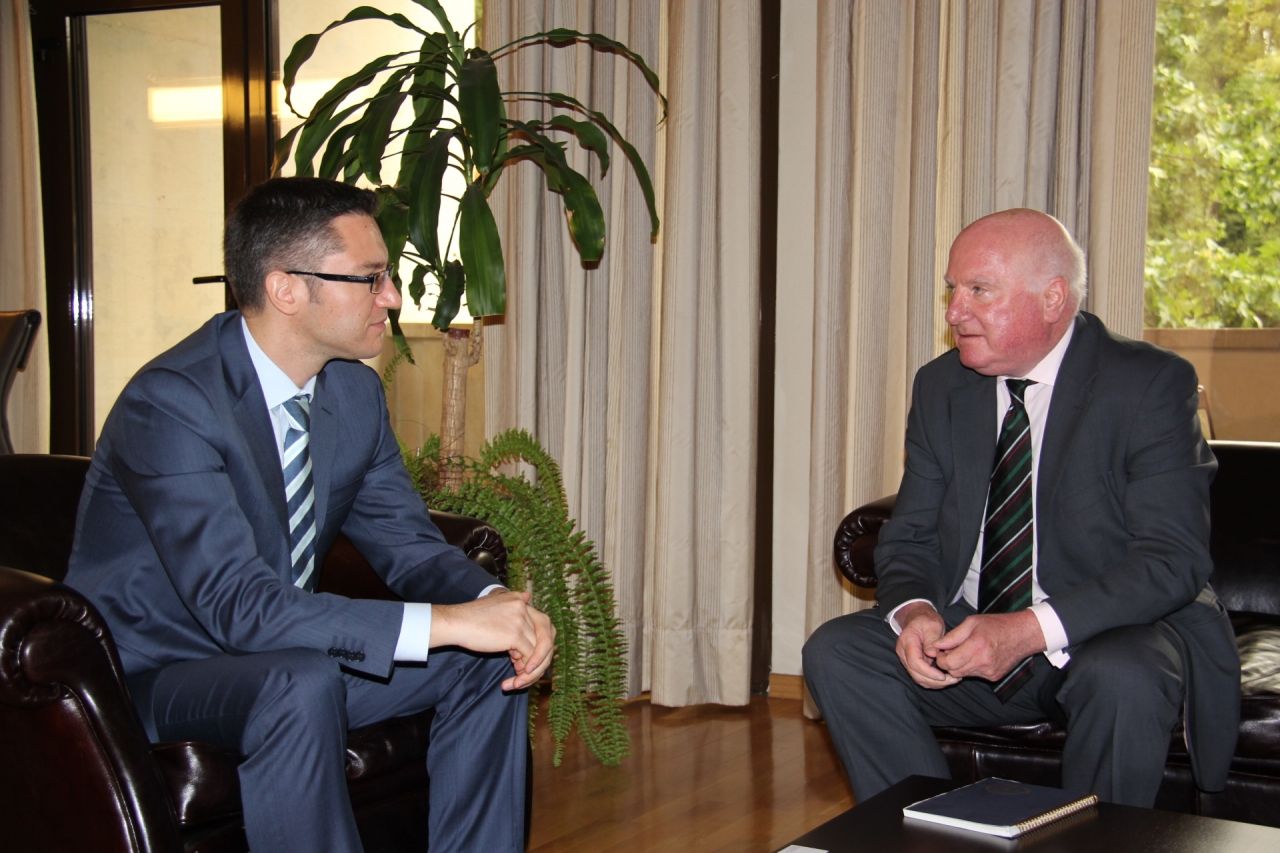 Bulgaria has not revised its position on the bombing at Sarafovo
Ireland has done an excellent job in the rotating presidency of the EU, and has managed to return the focus of attention in the debate, at this crucial time for the future of the Union, to economic growth and job creation. These are the same problems faced by our government as well. This was said by Foreign Minister Kristian Vigenin at his meeting today with the Irish Ambassador John Rowan.
Bulgaria hopes that an agreementwill soon be reached in negotiations on the Multiannual Financial Framework, so that absorption of European funds can start on time. "We call on all parties to show flexibility because the recovery of the economies of the EU is still not stable and we must send a positive signal to the market," Ambassador Rowansaid.
They also discussed other relevant issues on the European agenda, including ongoing consultations on whether the armed wing of Hezbollahshould be included in the list of terrorist organisations. "Bulgaria is ready to join the consensus decision of the EU and it is our responsibility to present an even more solid foundation for it. In this regard, I requested an acceleration of the process of gathering additional evidence from our foreign partners, from whom legal assistance has been requested," the Foreign Ministersaid.
Kristian Vigenin underlined that Bulgaria has not revised its position on the terrorist act at Sarafovo Airport.