Active regional co-operation is of crucial importance for the European future of the Western Balkans
31 May 2013
News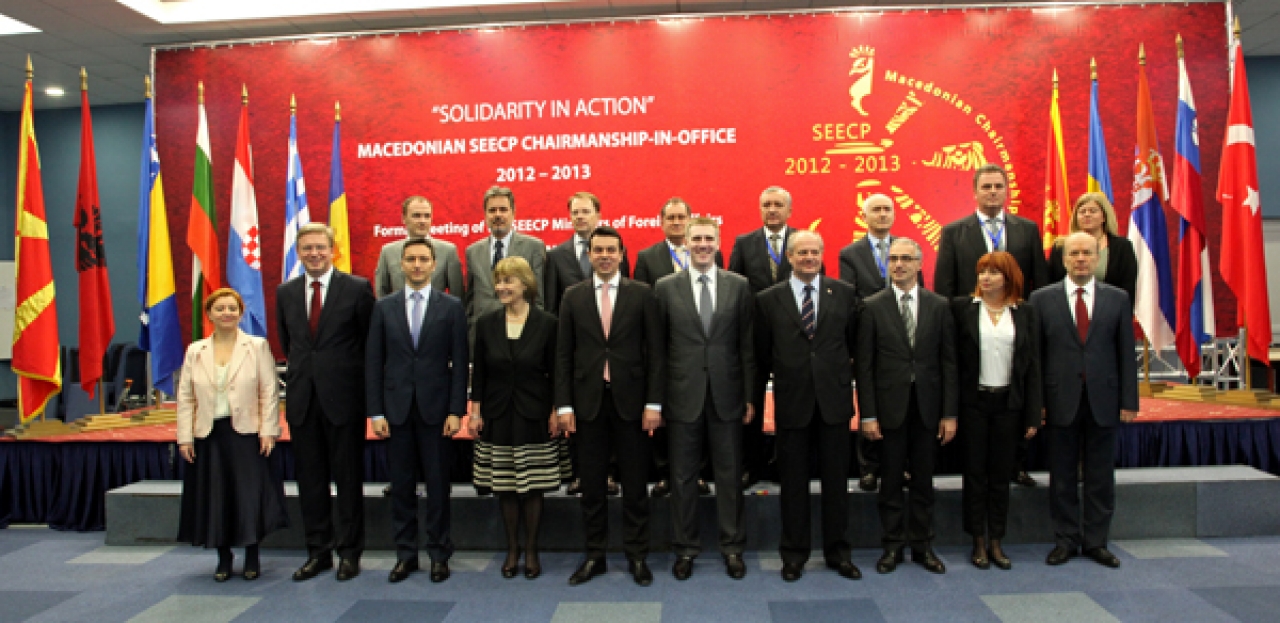 "We have need of more Europe. The difficulties that the EU currently is undergoing should not weaken the dynamics of the enlargement process. On the contrary, the promotion of European integration of the countries of the Western Balkans should become part of the solution to the crisis," Foreign Minister Kristian Vigenin told a meeting of the foreign ministers of the countries of the South East Europe Cooperation Process (SEECP), held in Ohrid.
Of crucial importance for the European future of the Western Balkans is active participation in various regional co-operation initiatives, focusing on projects of common interest, Bulgaria's Foreign Minister said.
He cited positive examples, proof that the enlargement process has not lost its vitality: the success of Croatia, which will become a full member of the European family on July 1 2013, and the agreement on the normalisation of relations signed between Serbia and Kosovo on April 19.
"Our support for the aspirations of all the countries of the region for EU membership, on the basis of consistent and irreversible progress in economic and political reforms and the necessary conditions and requirements, is firm," Kristian Vigenin said.
He said that Bulgaria was aware of its responsibility as a member state of the EU in supporting the just aspirations of the Western Balkan countries to join the EU and NATO. Our country is ready to share its experience in the name of modernisation of the region and its stability and prosperity, the Bulgarian Foreign Minister said.
The forum, which also concluded Macedonia's holding of the rotating presidency of the SEECP, was attended by European Enlargement Commissioner Stefan Fule and representatives of the Member States.
The foreign ministers adopted a joint declaration reaffirming their commitment to deepening regional co-operation in South Eastern Europe and expressing their firm conviction that European integration continues to be extremely important for the countries of the Western Balkans and the region as a whole. They also released a joint statement on reducing the risk of disasters and on adaptation to climate change.
During the forum, Foreign Minister Kristian Vigenin met with his Macedonian counterpart Nikola Poposki.
At the informal first meeting between the two, Kristian Vigenin reiterated Bulgaria's position that it is essential to sign an agreement on good neighbourliness and co-operation between the Republic of Bulgaria and the Republic of Macedonia.
He expressed his country's readiness to intensify negotiations at expert level that should lead to a positive outcome in the near future.
"Maintaining good neighbourly relations is an important criterion on the road to European integration, but at the same time the Republic of Macedonia needs also to resolve the issues raised by the European Commission," Kristian Vigenin said.
The two foreign ministers also discussed opportunities for strengthening co-operation at all levels, also including political dialogue at the highest level. Ministers Vigenin and Poposki shared the common understanding that intensive interaction in all areas are important for the development of bilateral relations.
More photos