Deputy Minister Irena Dimitrova held a meeting with the Ambassador Extraordinary and Plenipotentiary of Germany Irene Plank
08 September 2023
News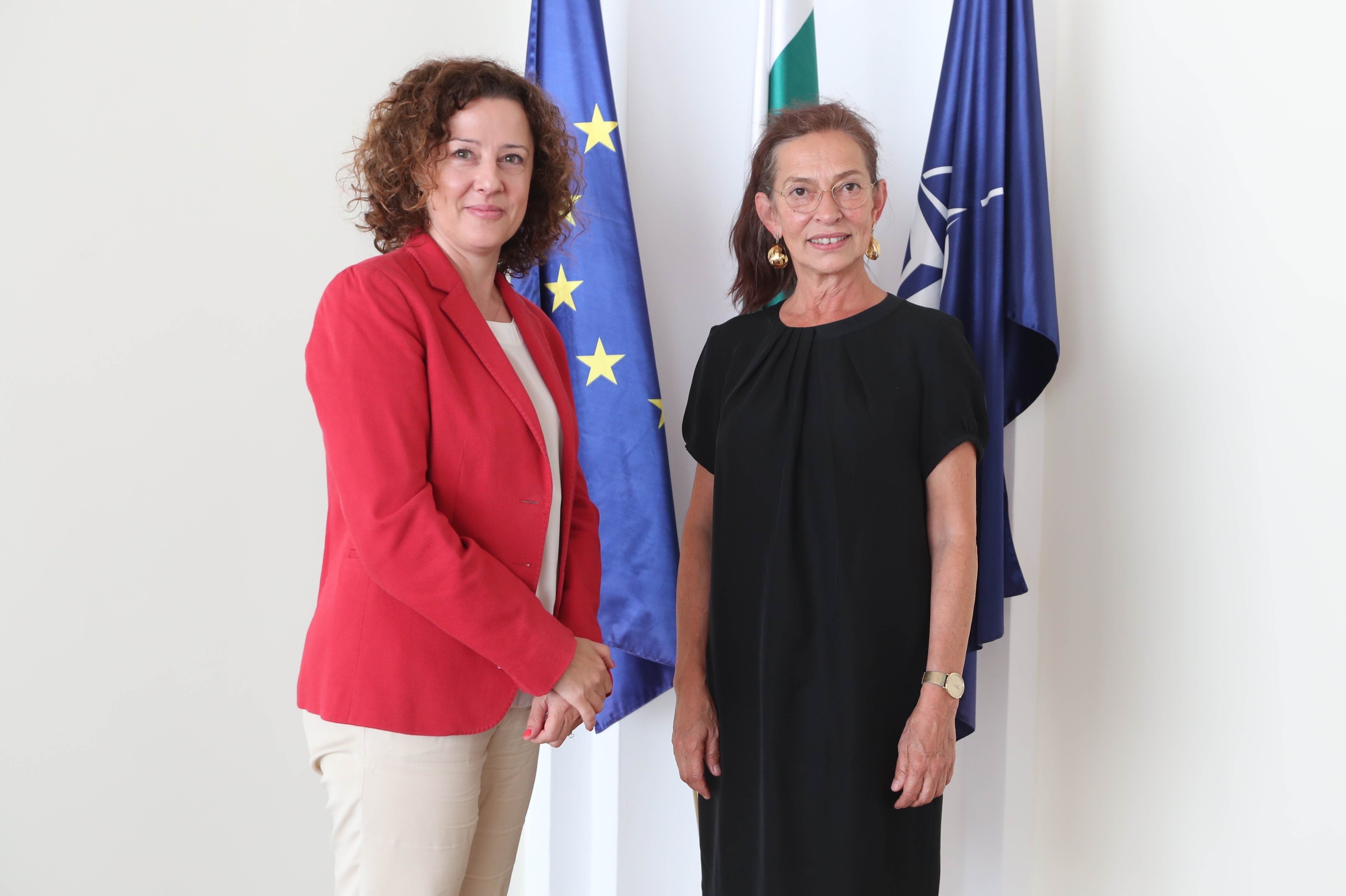 On 28 August 2023, the Deputy Minister of Foreign Affairs Irena Dimitrova received the Ambassador Extraordinary and Plenipotentiary of Germany to the Republic of Bulgaria Irene Plank.
A wide range of topics were discussed in the context of the bilateral partnership between the two countries, including the possibilities for strengthening cooperation in countering anti-Semitism, disinformation and hybrid threats, as well as mutual support for candidacies for various international bodies and organizations.
Regarding the fight against disinformation, Deputy Minister Dimitrova highlighted Bulgaria's forthcoming accession to the European Centre for Countering Hybrid Threats based in Helsinki.
The two sides outlined opportunities for close cooperation and exchange of experience in the field of strategic communications and crisis response. Emphasis was also placed on strengthening parliamentary cooperation between Bulgaria and Germany.
More photos