Deputy Minister Velislava Petrova signed an intergovernmental program for cooperation with the State of Israel
14 June 2022
News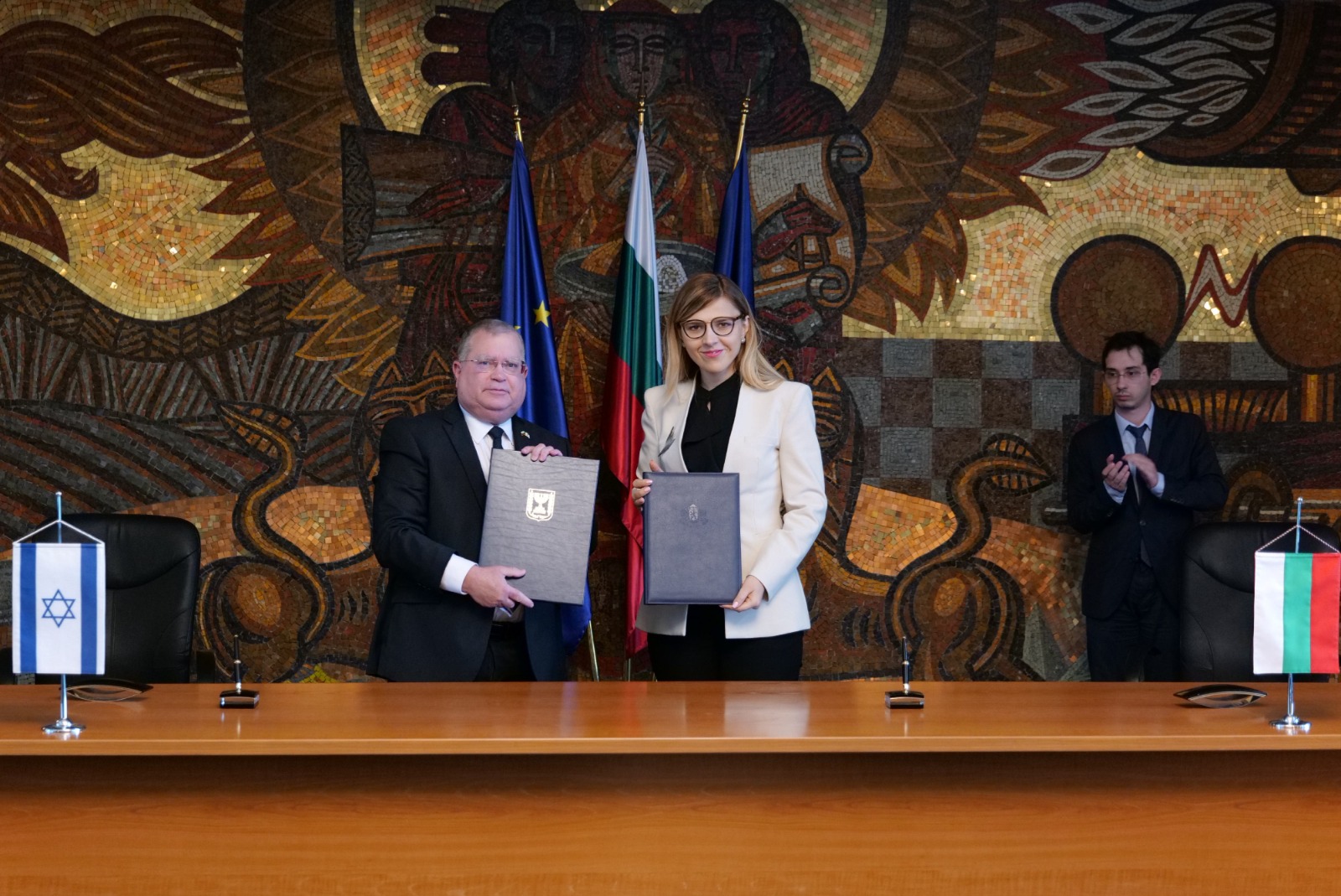 At a ceremony in the building of the Ministry of Foreign Affairs, the Deputy Minister of Foreign Affairs Velislava Petrova and the Ambassador of the State of Israel to Bulgaria Yoram Elron signed a Program for Cooperation between the Government of the Republic of Bulgaria and the Government of the State of Israel in Education, Science, Culture, Youth for the period 2022-2025.
After the event, Deputy Minister Petrova noted that "this document is part of the active bilateral cooperation between the two countries and reflects the special strategic partnership of Bulgaria and Israel." For his part, Ambassador Yoram expressed the Israeli side's readiness to swiftly implement the Program for Cooperation, which is an important element of the long-term partnership and promotes close ties between the two peoples.
In the ensuing conversation, Deputy Minister Petrova and Ambassador Yoram discussed a wide range of topics, focusing on the leading role of the State of Israel in innovation and new technologies and opportunities to share entrepreneurial potential that would benefit the development of technology companies in the Bulgarian business sector.
The two also exchanged views on a number of issues related to the aftermath of the COVID-19 pandemic, the threat of an emerging global food crisis in Africa caused by Russian military aggression in Ukraine.
More photos