Foreign Minister Teodora Genchovska received Foreign Minister of the Republic of Armenia Ararat Mirzoyan
14 June 2022
News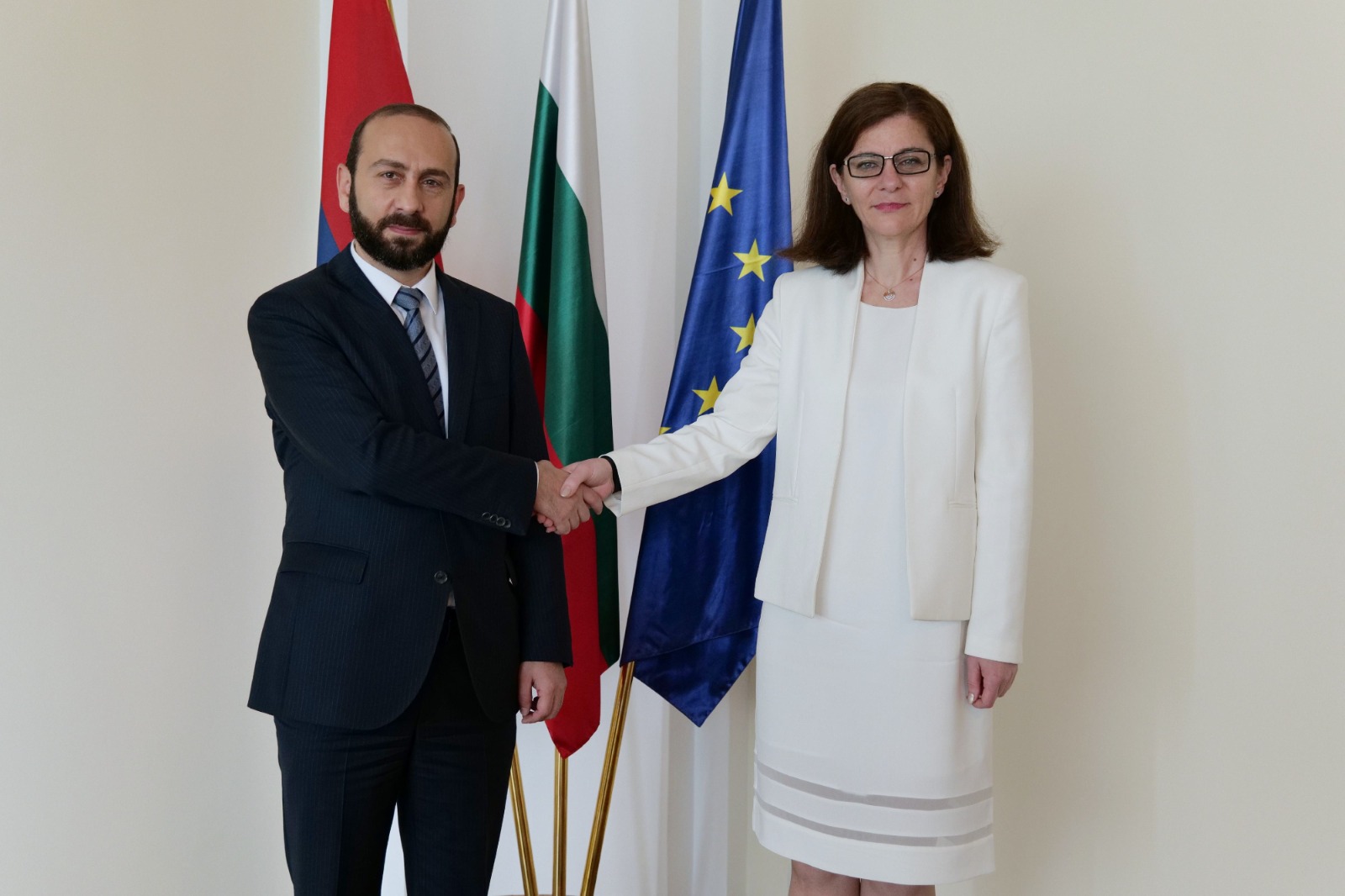 The Minister of Foreign Affairs Teodora Genchovska received the Minister of Foreign Affairs of the Republic of Armenia Ararat Mirzoyan, who is on his first visit to Bulgaria. It is part of the planned visits at the highest level, which are part of the celebration of the 30th anniversary of the diplomatic relations between the Republic of Bulgaria and the Republic of Armenia, established on February 18, 1992.
During the conversation, the traditionally friendly relations between Bulgaria and Armenia, built on the basis of long-term historical and cultural ties between the two peoples, were emphasized.
The two ministers discussed the whole spectrum of bilateral relations, focusing on the expected visit of the President of the Republic of Armenia Vahagn Khachaturian to Bulgaria in the second half of 2022. Opportunities for deepening co-operation in the fields of economy, connectivity, security, innovation and tourism were also among the topics discussed.
During the talks, Minister Teodora Genchovska stressed the importance of the Republic of Armenia as a reliable and important partner in the South Caucasus region.
Opportunities for the development of cooperation in the field of education and science, as well as the attraction of more Armenian students in the Republic of Bulgaria were also in the focus of the conversation.
During the visit, the Program for Cooperation between the Ministry of Culture of the Republic of Bulgaria and the Ministry of Education, Science, Culture and Sports of the Republic of Armenia in the field of culture for the period 2022-2025 was signed.