Deputy Minister Velislava Petrova participated in OECD High Level Conference on Southeast Europe
17 May 2022
News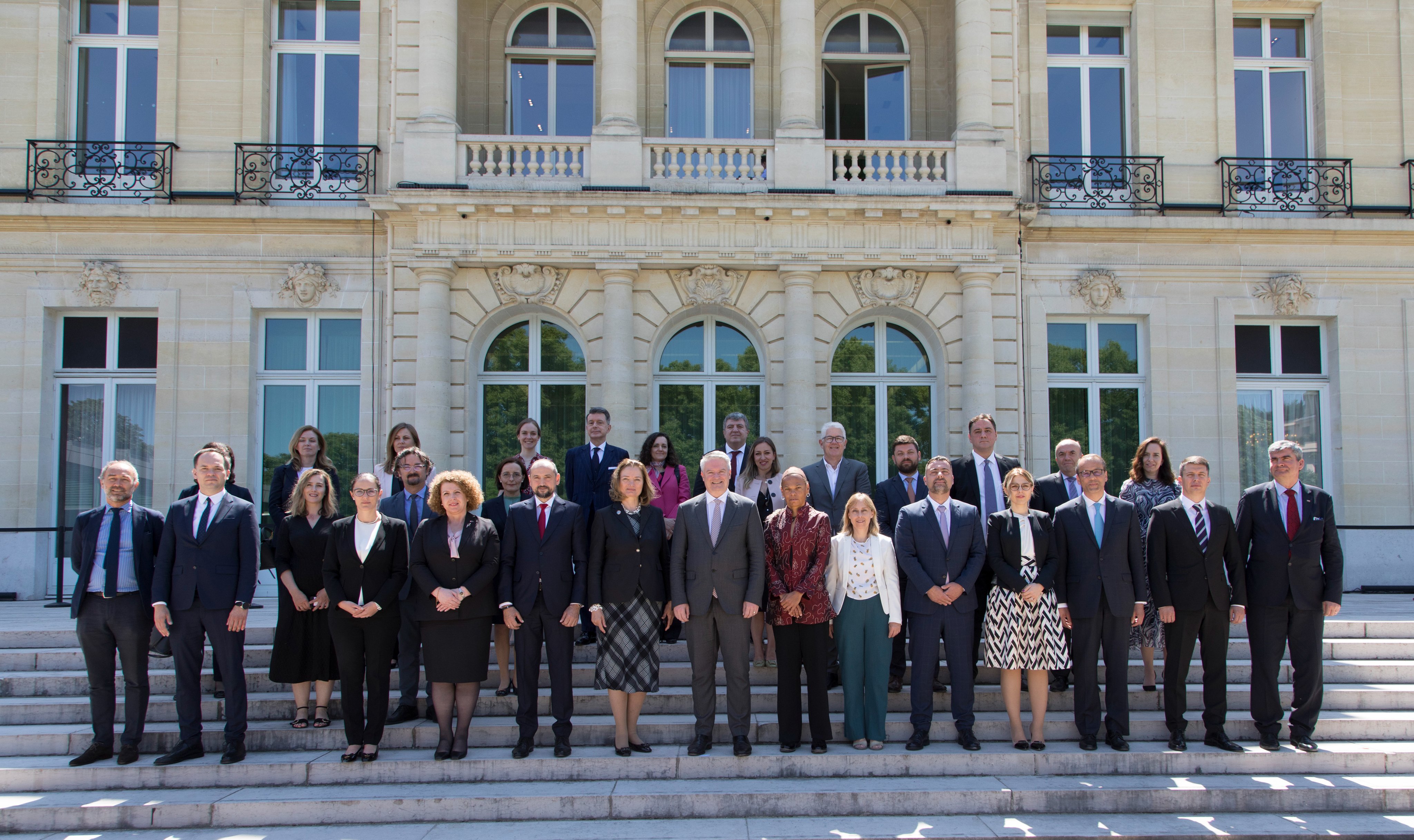 Deputy Foreign Minister Velislava Petrova took part as a panellist in the OECD High Level Conference for Southeast Europe on Human Capital Flight-Shaping the Future Together. The event, organized within the framework of the OECD Regional Program for Southeast Europe, took place on 17 May 2022 in Paris. A new report by the Organization on Labour Migration Trends in the Western Balkans was presented at the conference, launching discussions focused on ways to strengthen the local labour market and human capital in the Western Balkans.
Deputy Minister Petrova took part in the second ministerial panel Talent Transformation in South East Europe together with representatives of Albania, Serbia, Montenegro and Romania. She acquainted the audience with the policy of Bulgaria to promote and support digital transformation, emphasizing the opportunities and challenges associated with the introduction of new technologies. She noted that investing in young people is key to achieving a better future for the region. The Bulgarian Deputy Minister also stressed the importance of regional cooperation in building an attractive image of the region of Southeast Europe as a place where young people can develop and realize their potential. "The conference is an excellent opportunity to discuss the challenges we all face, share experiences and learn from each other. OECD best practices and standards set the guiding principles for developing effective policy responses. As a candidate country, Bulgaria is committed to implementing and promoting these highest standards in the SEE region in the interests of our citizens and businesses", Deputy Minister Petrova said.
During the conference, Deputy Minister Petrova met with OECD Secretary General Matthias Corman. She stressed that our country appreciated the decision of the OECD Council on January 25, 2022 to start accession discussions with OECD candidate countries, thanking Matthias Corman for his active and consistent position in favour of this decision. He expressed hope that we would soon receive the Accession Roadmap, which sets out the terms and conditions of the accession process.
Velislava Petrova emphasized that Bulgaria is able and willing to contribute to the establishment of OECD values ​​and standards in Southeast Europe. The Deputy Minister reaffirmed the invitation issued by the OECD Secretary General to visit Bulgaria by the end of this year.
The Organization for Economic Co-operation and Development was established in 1961 to promote sustainable economic development policies, raise living standards and maintain financial stability. Over the years, it has established itself as a global forum with a leading role in the exchange of knowledge, experience and good practices, and in the development and implementation of internationally recognized standards in a number of key economic and social spheres.
Bulgaria has officially stated its desire to join the OECD in 2007, consistently reaffirming its intention over the years. On January 25, 2022, the OECD Council decided to open accession talks with the six candidate countries - Argentina, Brazil, Bulgaria, Peru, Romania, Croatia.