Deputy Minister Georgiev met with the German Minister of State for Europe and Climate at the Federal Ministry of Foreign Affairs of Germany Anna Luhrmann
17 May 2022
News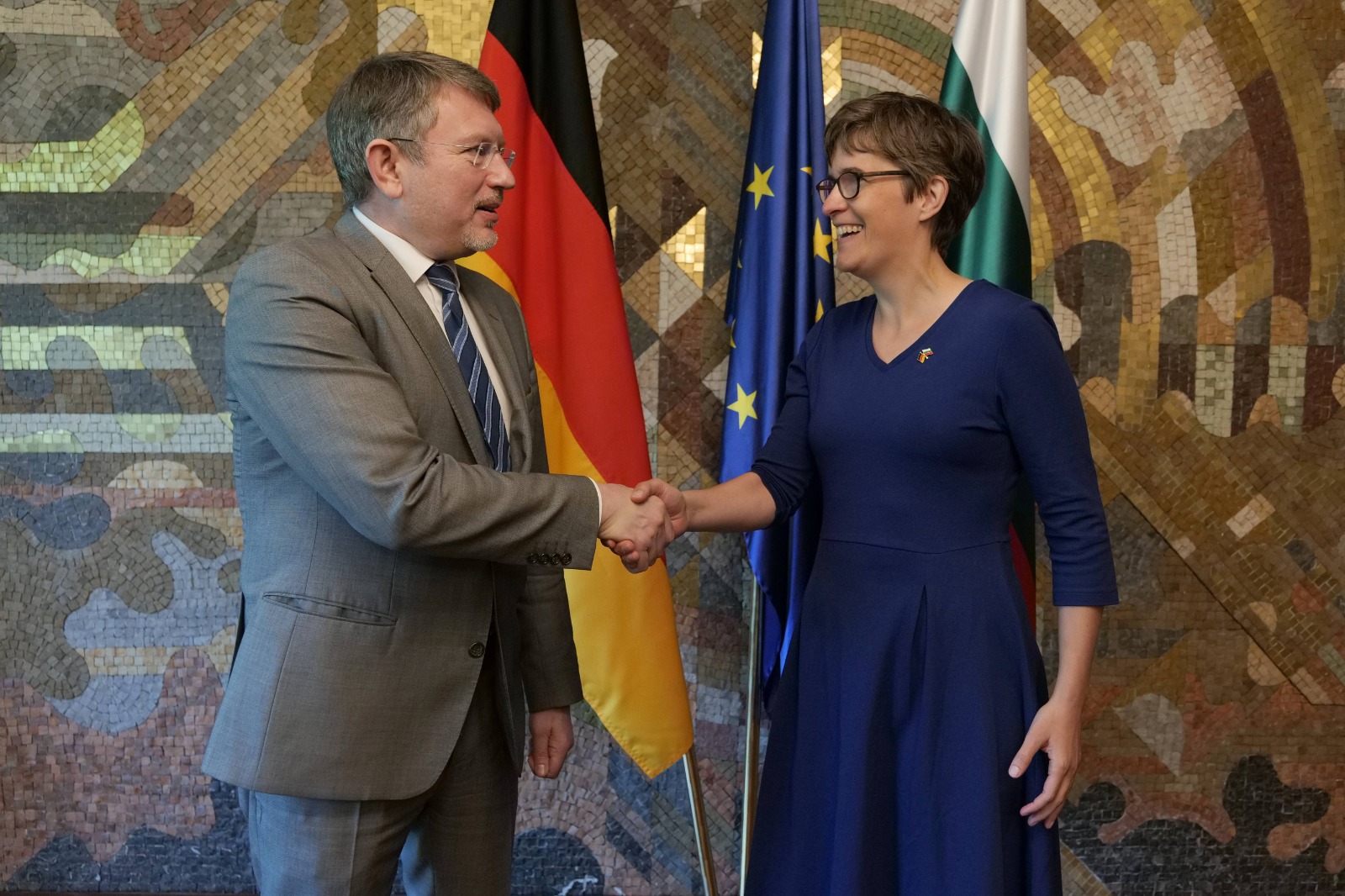 Deputy Minister Vasil Georgiev met with German Minister of State Anna Luhrmann. During the conversation, topics from the European agenda were discussed, incl. the Russian invasion of Ukraine, regional security, EU integration processes, etc.
The Deputy Minister emphasized Bulgaria's unwavering support for Ukraine, as well as the European Union's sanctions against Russia.
The interlocutors exchanged views on a number of regional issues, including in the field of energy, which are of key importance for Bulgaria and Germany, as well as for the entire European Union.
The European integration of the Western Balkans was also discussed during the meeting. Deputy Minister Georgiev stressed that Bulgaria has consistently supported the accession to the EU of all countries in the region, including Albania and the Republic of North Macedonia, based on its own merits in meeting the established criteria.