Deputy Minister Georgiev met with the President of the Chamber of Deputies of the Italian Parliament Roberto Fico
17 May 2022
News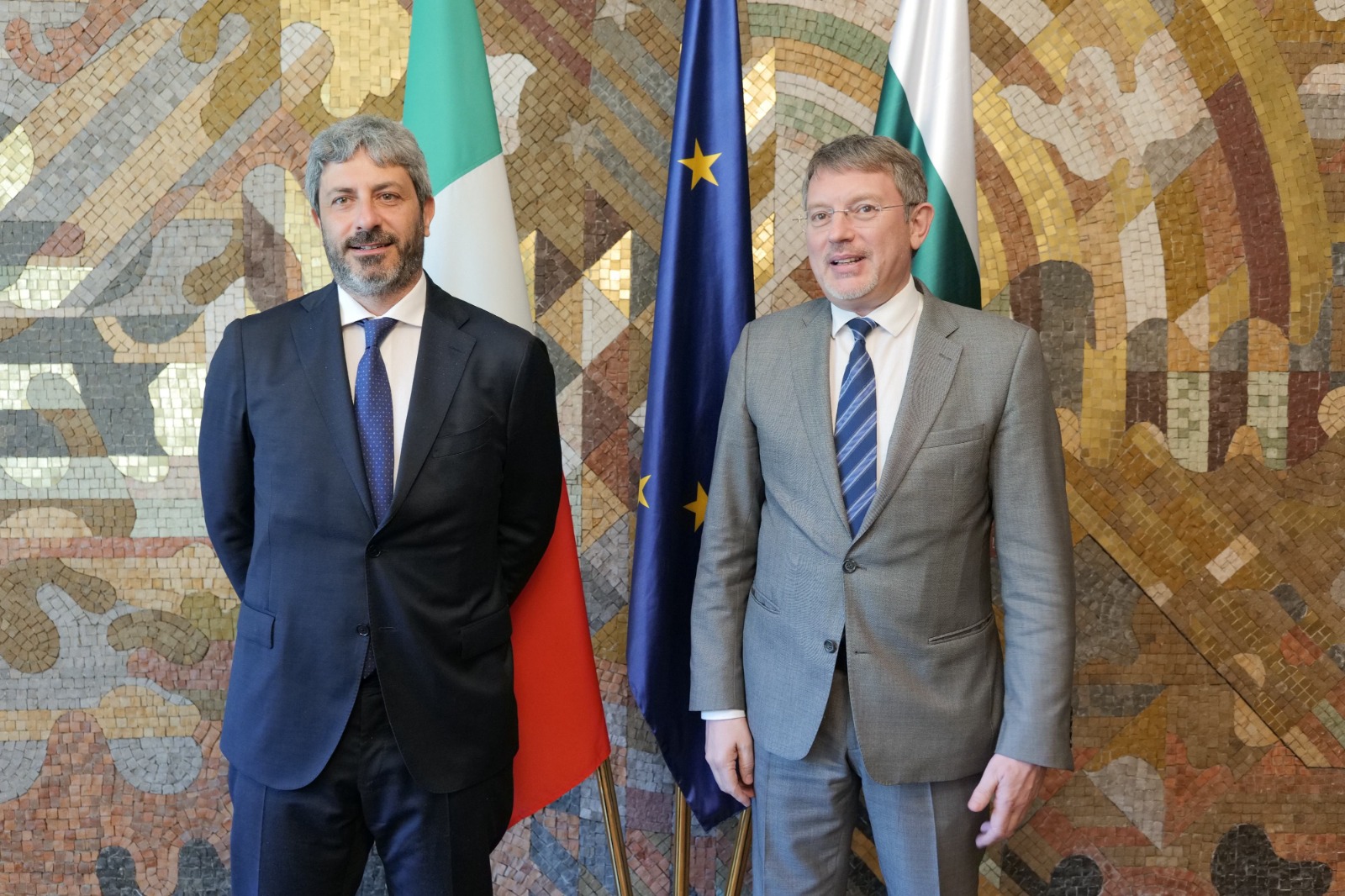 The Deputy Minister of Foreign Affairs Vasil Georgiev met with the President of the Chamber of Deputies in the Italian Parliament Roberto Fico. Topics on the European agenda, the Russian invasion of Ukraine, and the development of bilateral relations between Italy and Bulgaria were discussed at the meeting.
"Bulgaria has an unwavering position in support of Ukraine, the war must be stopped immediately", Deputy Minister Georgiev said. Bulgaria supports EU sanctions as the only political instrument that can put pressure on Russia.
The interlocutors exchanged views on the possibilities for diversification of energy sources and the transition to "green energy". The potential for co-operation in the energy sector was discussed. Attention was paid to Corridor 8. The project is of geopolitical and economic interest for both countries and the region as a whole.
The interlocutors discussed European integration in the Western Balkans. "Bulgaria consistently supports the accession of all countries in the region to the EU. Guarantees are needed - for the implementation of the Treaty of Friendship, Good Neighbourliness and Cooperation of 2017, including in the long run, as well as constitutional guarantees for the rights of Bulgarians in the Republic of North Macedonia", Deputy Minister Georgiev said.
More photos