Minister Teodora Genchovska participated in the regular meeting of the EU Foreign Affairs Council
16 May 2022
News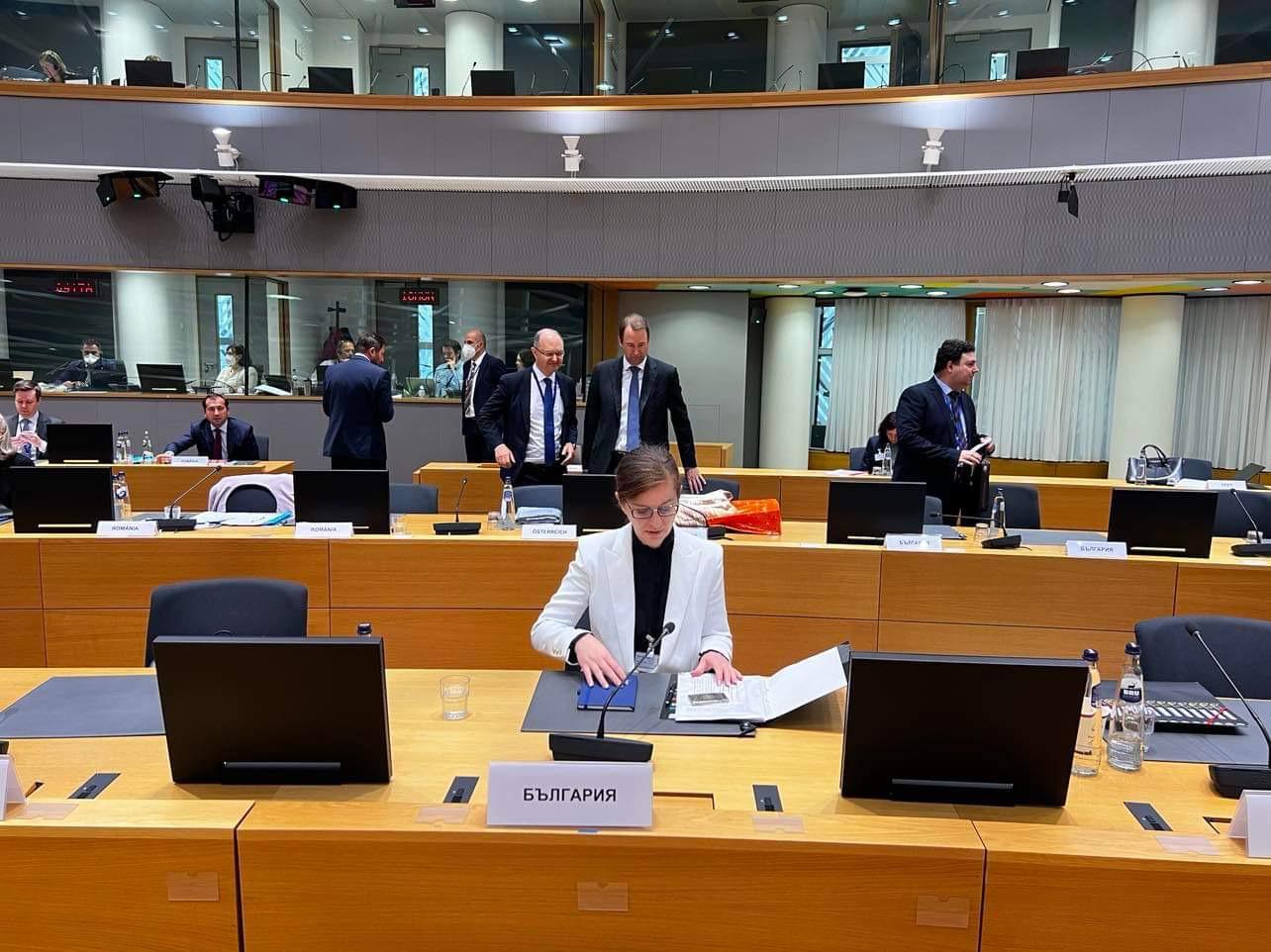 The Bulgarian Foreign Minister took part in the regular monthly meeting of the Foreign Affairs Council, which took place today in Brussels. The Council's agenda included the situation in the Western Balkans region, the current development of the war in Ukraine with the participation of Ukrainian Foreign Ministers Dmytro Kuleba and Canadian Foreign Minister Melanie Jolie, as well as a meeting with Western Balkan Foreign Ministers and a special Council meeting EU -Canada.
"Bulgaria is a strong supporter of the European perspective of all countries in the Western Balkans in strict compliance with the criteria for membership and a fair assessment of their progress. At the same time, the European Union cannot limit itself in its understanding of the nature of the problems to the technical aspects of the enlargement process", Minister Teodora Genchovska said. She noted the need to support the region in the socio-economic sphere and in the process of reforms, which are a necessary condition for future EU membership.
European foreign ministers also discussed Russia's ongoing military aggression against Ukraine. Minister Kuleba provided information on the current situation in Ukraine and the specific needs of the country in various fields. Full support for Ukraine in this context was expressed by all foreign ministers of Member States, as well as Canada. A majority of member states have made concrete bilateral commitments to support Ukraine's political, humanitarian, military and other efforts. The fight against misinformation and fake news was also identified as particularly important.
More photos