Minister Genchovska talked in Brussels with the foreign ministers of Georgia, Serbia and Montenegro
15 May 2022
News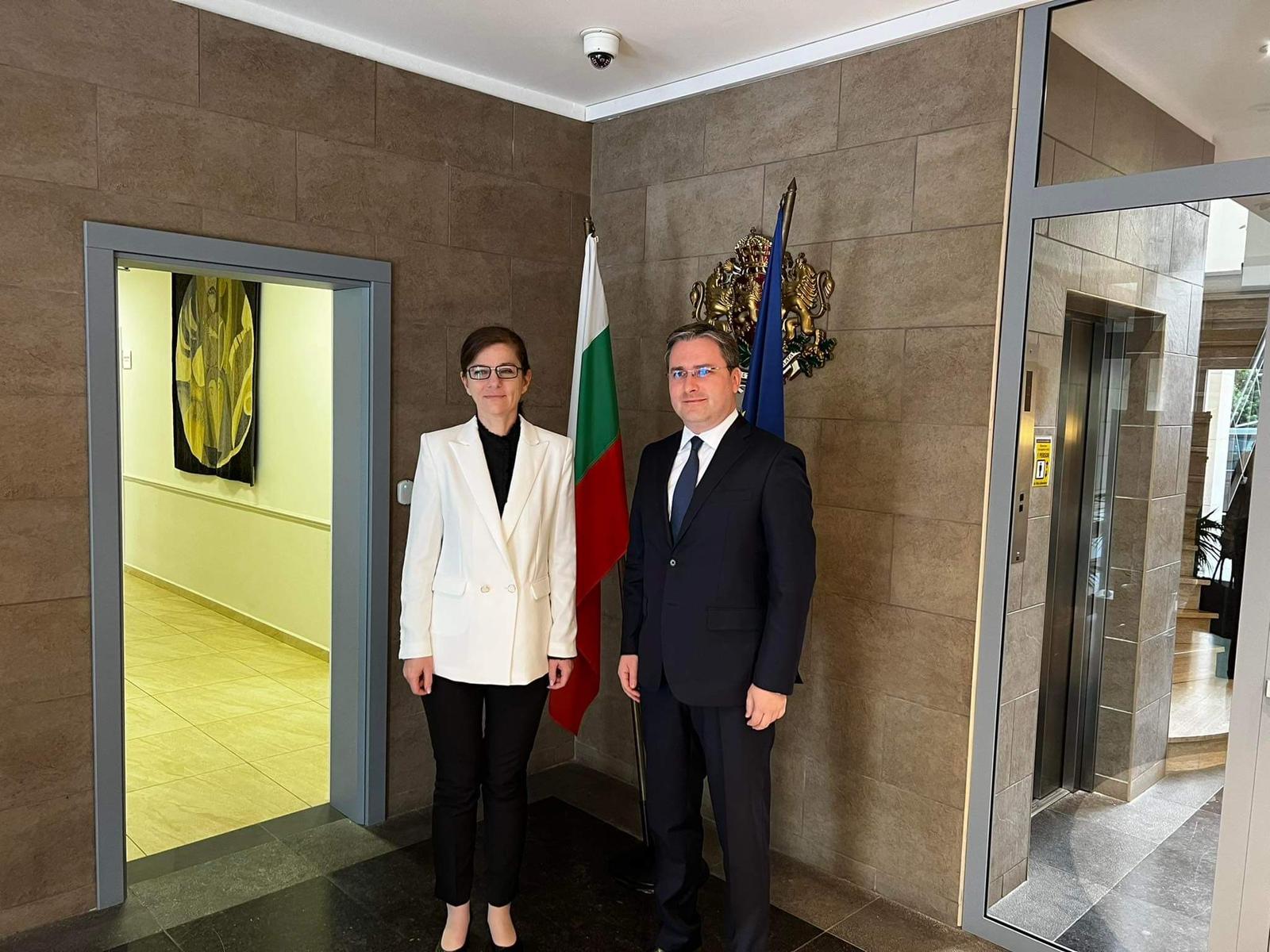 Foreign Minister Teodora Gencovska met in Brussels with her counterparts from Georgia, Serbia and Montenegro.
During the conversation with the Georgian Foreign Minister Ilia Darchiashvili, Teodora Genchovska praised the bilateral relations and cooperation between Bulgaria and Georgia in various areas of common interest. "We would like to deepen our cooperation in infrastructure connectivity by projects of common interest, especially in the field of energy and transport", she said. Minister Genchovska also pointed out that Bulgaria is a firm and consistent supporter of Georgia's European perspective, in accordance with the merit-based approach and existing procedures. "We encourage the strengthening and deepening of Georgia's political association and economic integration with the EU", she added. The two discussed Georgia's aspirations for NATO membership, the reform process and the situation in Ukraine.
In the context of the celebration of the 30th anniversary of bilateral relations this year, invitations for official visits were exchanged during the year.
Minister Genchovska and Serbian Foreign Minister Nikola Selakovic discussed bilateral issues, the situation in the Western Balkans in the context of the war in Ukraine and Serbia's European perspective.
"We encourage the country to accelerate and further deepen reforms. This would facilitate the opening of new chapters between the EU and Serbia", Minister Gencovska said. She stressed that regional co-operation is very important for all countries in the Western Balkans. The two ministers stressed the need to speed up work on bilateral projects in areas such as infrastructure, energy, new technologies, connectivity among young people and tackling global challenges.
Minister Genchovska and Montenegro's top diplomat Ranko Krivokapic discussed the country's European integration, the situation with Ukrainian refugees and opportunities to deepen co-operation between the two countries. They expressed satisfaction with the excellent relations between them.