Minister Genchovska took part in the opening of the Czech-Bulgarian Business Forum in Prague
11 May 2022
News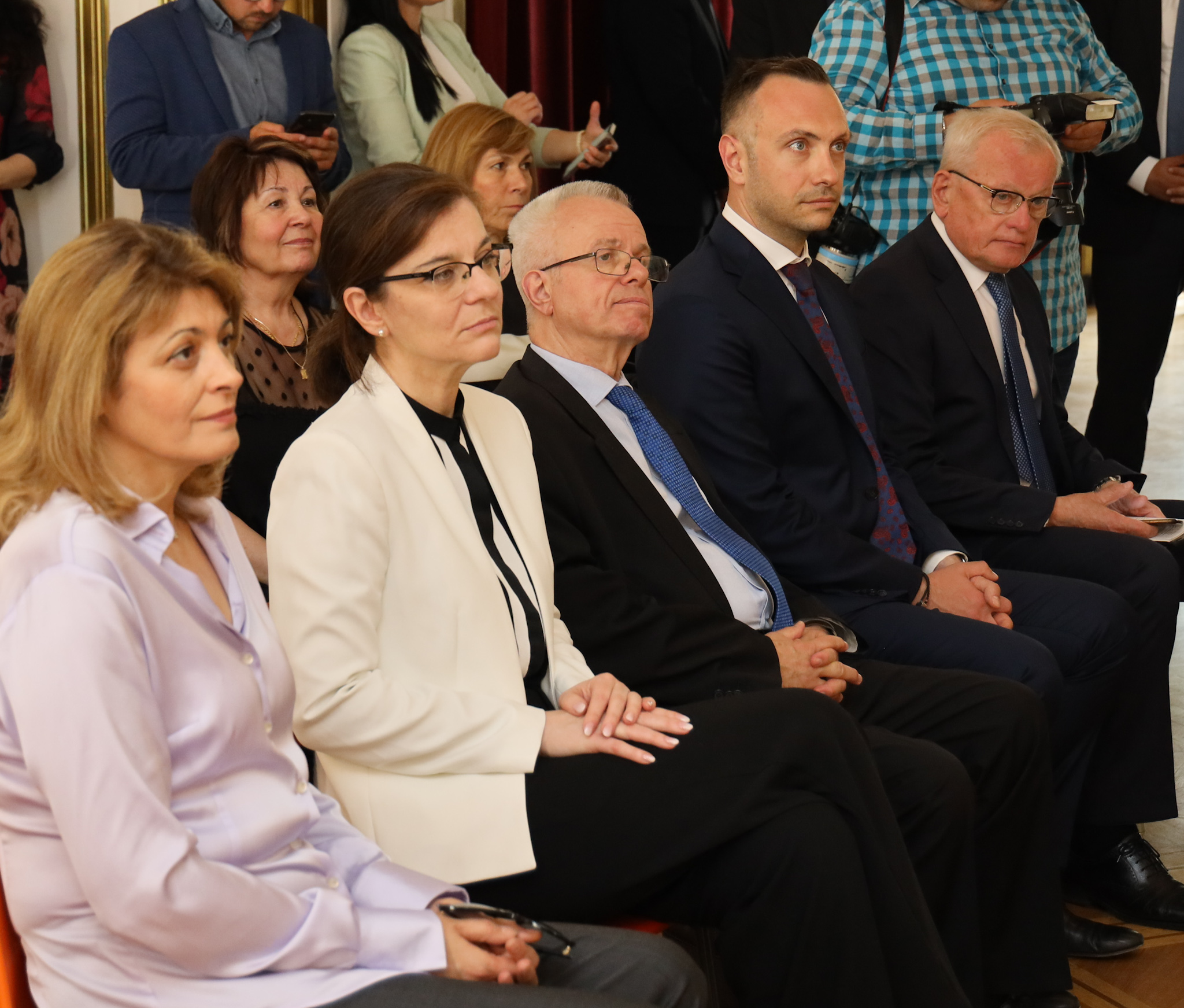 On the second day of her visit to the Czech Republic, Foreign Minister Teodora Genchovska took part in the opening of a Czech-Bulgarian business forum under the motto "Together We Achieve More" at the Ministry of Industry and Trade in Prague. Our first diplomat is part of the official Bulgarian delegation led by President Rumen Radev, at the invitation of President Milos Zeman.
The business forum was attended by representatives of leading companies in the fields of industry, energy and electronics, information and communication technologies, biotechnology, fintech industry, mechanical engineering, food industry, defense and security.
The Czech Republic is among Bulgaria's top 15 trading partners. The large-scale event highlighted the interest in bilateral cooperation in sectors such as innovation, environmental protection, automotive and healthcare, as well as the participation of Czech companies in infrastructure projects for rehabilitation, modernization and construction of railway infrastructure in Bulgaria.
Minister Teodora Genchovska also met with the Bulgarians living in the Czech Republic. According to official data, the Bulgarian citizens permanently residing on Czech territory are about 17 thousand people who promote Bulgarian culture, traditions and language through a number of initiatives in partnership with the Bulgarian Cultural Institute in Prague.
The program of the visit also includes a visit to the Bulgarian school "Peter Beron" in Prague, where in the school year 2021/2022 127 students are studying in 12 classes from I to XII grade. The year 2018 marked the 70th anniversary of its establishment.
At the initiative of the school in March 2022, both the Czech Ministry of Education and the Ukrainian Embassy in Prague were informed about the readiness of Bulgarian secondary school "Dr. Peter Beron" to provide educational opportunities for children of refugees from Ukraine.
More photos