Ambassador Rumen Alexandrov participated in the VI Brussels Conference "Support for the Future of Syria and the Region"
10 May 2022
News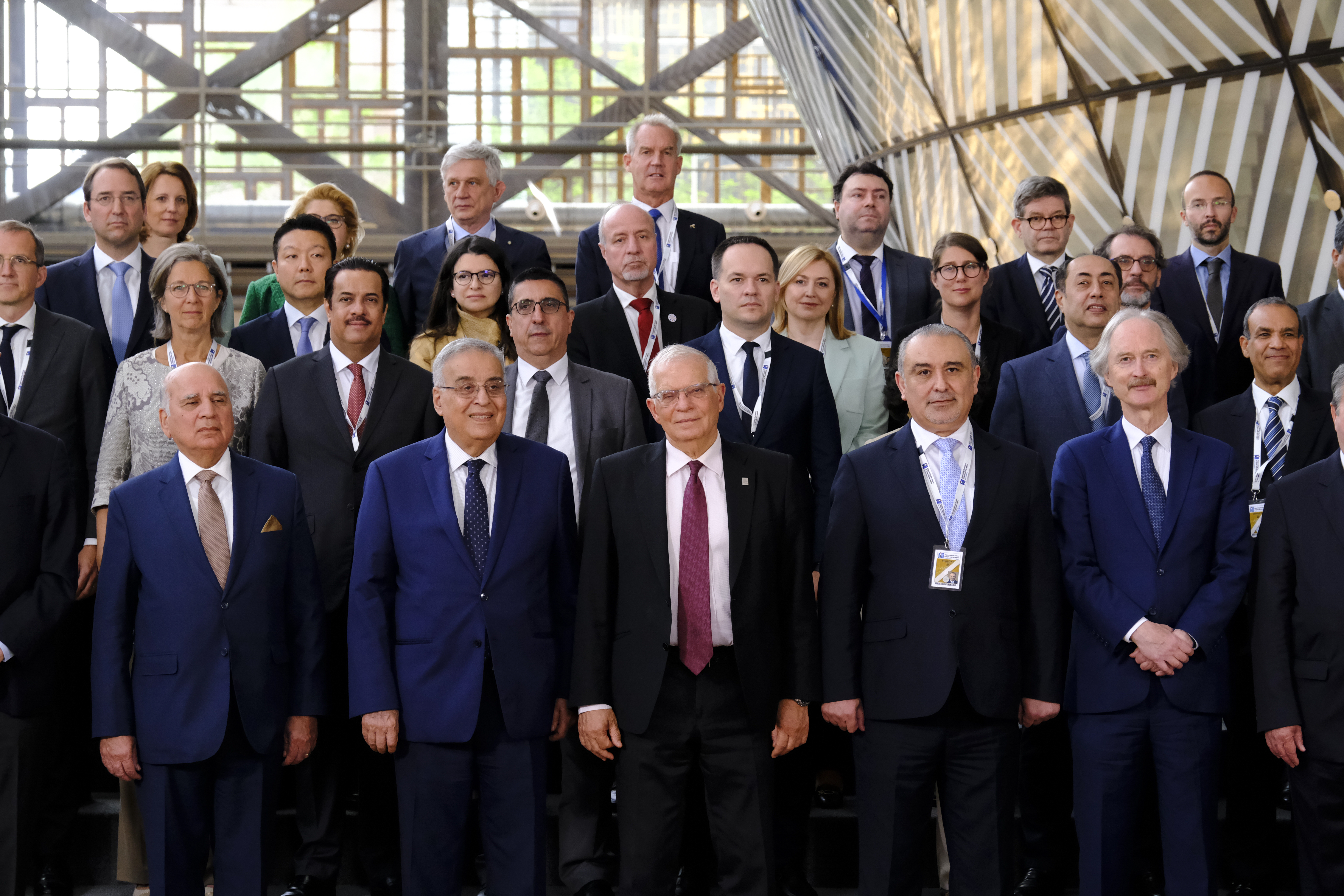 Today, the Permanent Representative of Bulgaria to the EU, Ambassador Rumen Alexandrov, took part in the VI Conference "Support for the Future of Syria and the Region", held in Brussels. The conference was chaired by the EU and was attended by representatives of EU Member States, Syria's neighbors, UN agencies, leading donors, international financial institutions, regional organizations and Syrian civil society. The main goal of the forum was to continue to support the Syrian people and other countries in the region and to mobilize the international community in support of a comprehensive and credible political solution to the conflict in Syria. Conference participants stressed the need to maintain aid to Syrian refugees and their host communities in the face of growing humanitarian needs. They called for progress in the political process and supporting the efforts of UN Special Envoy for Syria Geir Pedersen in this regard.
"The conflict in Syria, which has been going on for 11 years, is a source of tension and destabilization for the entire region. It is extremely important to stop the violence and to seek a long-term and sustainable political solution that includes all communities in the country", Ambassador Rumen Alexandrov said in his speech. He stressed the urgent need to ensure the protection of the civilian population, especially children, and the full implementation of international humanitarian law by all parties to the conflict. "Syria and the region are also among those affected by Russia's military aggression against Ukraine. The security of food supply has been violated, which has a strong negative effect on people in a situation of economic and social crisis", the head of the Bulgarian delegation added.
Bulgaria will provide 140,000 euros in humanitarian aid, which will be distributed to UNICEF, the International Organization for Migration and the United Nations Population Fund. In the period 2016-2021, our country has provided 450,000 euros to the EU Regional Trust Fund in response to the Syrian crisis.
More photos