Bulgaria does not make distinctions in its friendships with Palestine and Israel
29 November 2012
News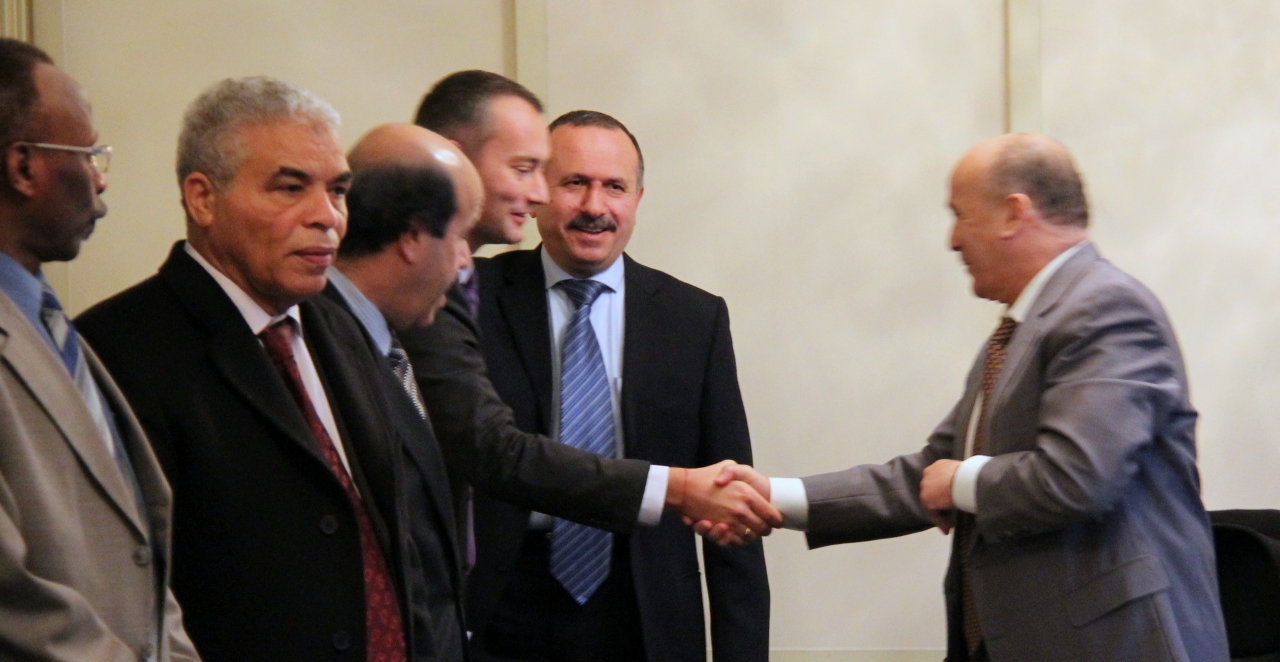 "Bulgaria's friendship with Palestine and Israel is indivisible. This is the reason for the decision of the Bulgarian Government to abstain from voting on the draft resolution that is aimed at changing the status of Palestine in the United Nations General Assembly," Foreign Minister Nickolay Mladenov said at a meeting today with Ambassadors of Arab states accredited in Sofia in connection with the upcoming vote.
Minister Mladenov briefed the diplomats on the Bulgarian Government position, that approval of the resolution will not change the situation of the Palestinian people in regard to the delicate situation in the region at the moment.
"Recent events in the Gaza Strip and Southern Israel again have shown that the only possible way to achieve lasting peace is direct negotiations without imposing preconditions, on the basis of achievements to date, including UN resolutions," he said.
At the same time, the Bulgarian Foreign Minister strongly emphasised that this decision does not in any way change or diminish the fact that Bulgaria recognised a Palestinian State as early as 1988. "Today's vote will not change our relationship with the Palestinian state, its representation in Sofia and the level of our diplomatic relations. Support for the Palestinian cause is not open for debate in Bulgaria because it is categorical and will continue," he said.
Nickolay Mladenov discussed the Bulgarian position on the vote in the UN General Assembly with the Ambassador of the State of Israel in Sofia, Shaul Kamisa-Raz. "Our friendship and support for both sides will continue. We are not changing our relations with Israel and with Palestine, just as we are not going to cease actively discussing security problems, irrespective of where they come from," he said.