Opportunity for dialogue with our neighbors helps to overcome many difficulties
30 October 2012
News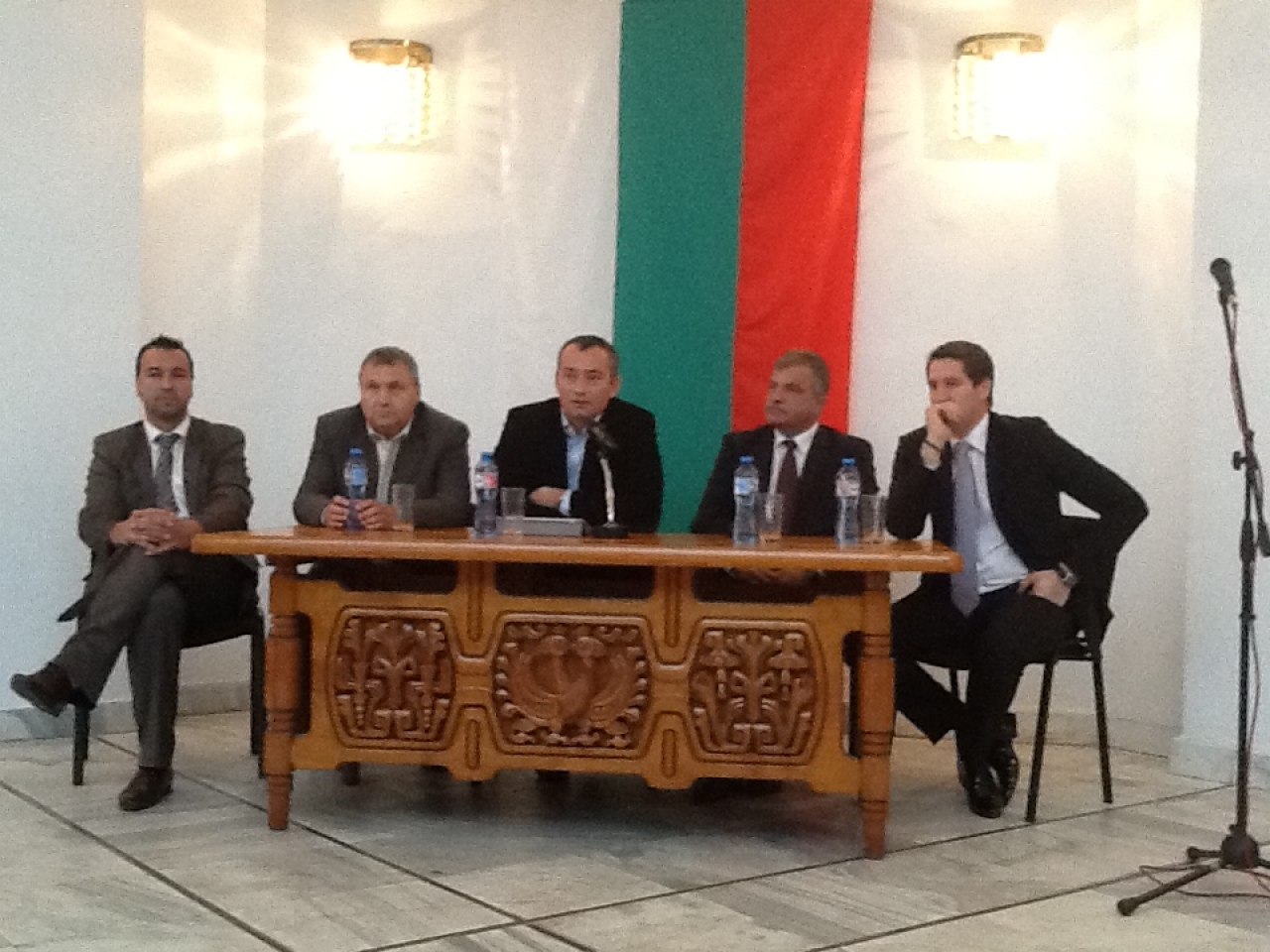 "We have achieved a high level of political dialogue with Greece and Romania, and conducting joint meetings makes it easier to overcome obstacles and problems that we had not been able to solve before. This is the way that relations with all of our neighbours should be."
This was said by Foreign Minister Nickolay Mladenov during a visit to the Gotse Delchev municipality, the second stop on his tour of south-western Bulgaria to discuss Bulgaria's policy towards its neighbouring countries in the Balkans.
Minister Mladenov met Mayor Vladimir Moskov, the Regional Governor and municipal councillors.
"If we show equal respect to the history of our neighbours, we expect the same attitude to ours. Let us honour together not only dates in history, but also each other's culture and find themes that unite us rather than divide us," Minister Mladenov said.
Five years of membership of the European Union is a sufficient time for us to be clear about what we have achieved and what our priorities are both in Europe and in our region. On the other hand, many things in our neighbourhood have changed in the past two years, we are aware also of the economic crisis into which someone have fallen. In this way, Minister Mladenov summed up the reasons by the discussion on Bulgaria's neighbourhood policy was starting now.
He said that with its active work on cross-border co-operation agreements, Gotse Delchev municipality was proof of the benefits of EU membership.
There should be more opportunities for co-operation not only with Greece but also with Macedonia, because such exchanges create human and institutional contacts, which is important for the whole region, Minister Mladenov said.
"Macedonia should know that our attitude is friendly and that we want to help. We live in different times and should work in the direction of drawing closer together," mayor Moskov said.
He emphasised that the municipality co-operates well with Greece and Macedonia on cross-border projects, but increasing funding and easing application procedures would further strengthen the relationship in this regard.