The contribution of young people with a different point of view is invaluable
11 June 2013
News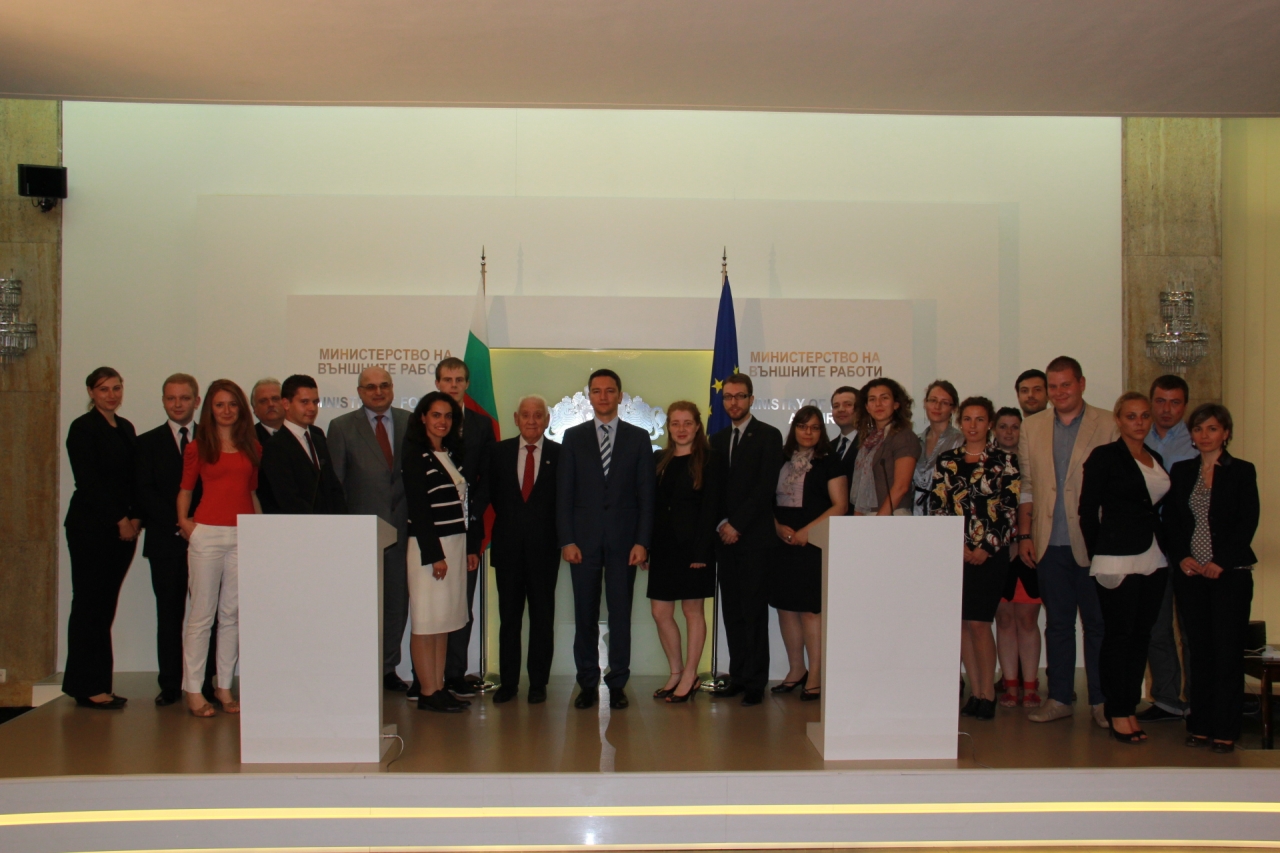 "The contribution of young people with fresh ideas and a different perspectiveand an unconventional approach is invaluable." With these words, the Foreign Minister addressed the Bulgarian youth delegates who will represent our country at the United Nations for the period 2013-2014, at an official ceremony at the Foreign Ministry today on the occasion of the handing over of their mandate.
This programme is an expression of the commitment of the Bulgarian state to young people, investing in the future and a positive example for other European countries that have not yet developed a programme of this kind, Minister Vigeninsaid in his speech. He said that Bulgaria would continue to fulfill its commitments to the EU and the UN to involve youth as equal partners in policy-making.
"I wish all the contestants enduring good memories, and the feeling that they have learned more, that will uphold active citizenship. I rely on them in the future to be actively involved in the work of our institution," Kristian Vigeninsaid.
This contest provides an opportunity for Bulgarian delegates to participate in one of the most prominent UN Committees – the Third Social, Humanitarianand Cultural Committee, said Ambassador Ivan Garvalov, president of the UN Association in Bulgaria. He thanked the Ministry of Foreign Affairs for its support and emphasised that the Association would continue to work with inspiration.
Minister Vigenin awarded the two winners who will represent Bulgaria in New York as well as those who ranked third and fourth.
Milena Andreeva and Petar Mladenov are the Bulgarian youth delegates to the UN 2013-2014, and Yoana Savova and Trayan Kossev ranked third and fourth in the competition.