Deputy Prime Minister and Minister for Foreign Affairs Mariya Gabriel attended the informal meeting of the Foreign Affairs Ministers of the EU Member States — Gymnich
08 September 2023
News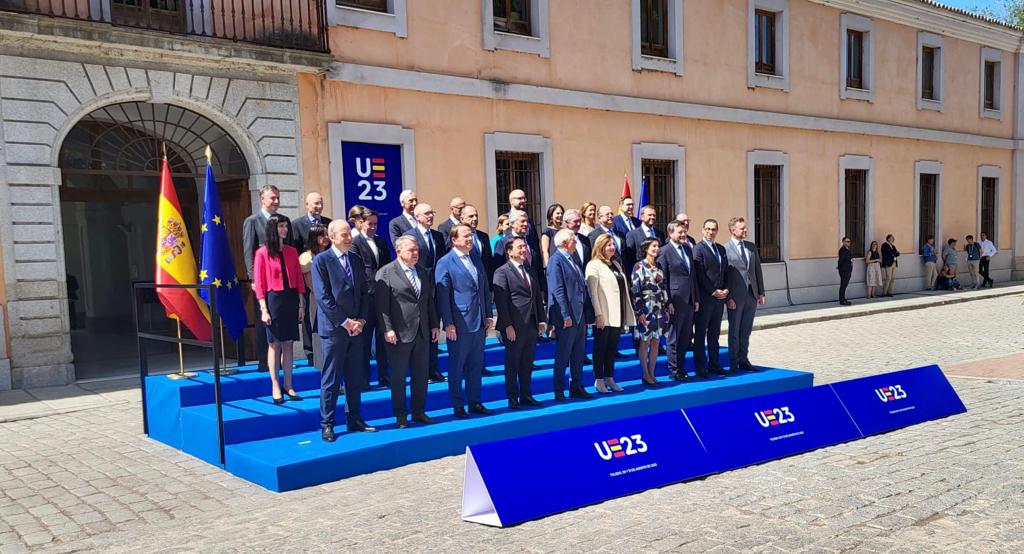 Deputy Prime Minister and Minister for Foreign Affairs Mariya Gabriel attended the informal meeting of the Foreign Affairs Ministers of the EU Member States — Gymnich, Toledo, Spain. The main topics were the Russian aggression against Ukraine and the situation in Niger and Sahel.
In the first part of the debate the Minister for Foreign Affairs of Ukraine Dmytro Kuleba shared with the ministers the latest developments in the situation in Ukraine and outlined the next important steps in the joint initiatives with the EU.
Deputy Prime Minister Mariya Gabriel emphasised the strategic importance of the Black Sea region. She also stressed the importance of the G7 Joint Declaration of Support for Ukraine and the need for more diplomatic efforts to support the 'Peace Formula' proposed by President Zelenskyy.
In the second part, EU foreign ministers discussed the situation in Niger with the country's Foreign Minister, Hassoumi Massaoudou, and Dr Omar Touray, President of the Economic Community of West African States Commission. A general concern was expressed about the humanitarian and security situation in the region with possible negative consequences in a wider geopolitical context.
In the framework of the Gymnich, Mariya Gabriel also held bilateral meetings with Josep Borrell, the High Representative of the Union for Foreign Affairs and Security Policy, with Annalena Baerbock the German Federal Minister for Foreign Affairs and with Jan Lipavsky — Minister of Foreign Affairs of the Czech Republic. Strong support of Germany and the Czech Republic for Bulgaria's accession to the Schengen area and the Eurozone was expressed at the meetings, as well as regards the Organisation for Economic Cooperation and Development (OECD).