Deputy Minister Kostadin Kodzhabashev participates in the presentation of the declaration "Against the hatred that divides us"
16 February 2023
News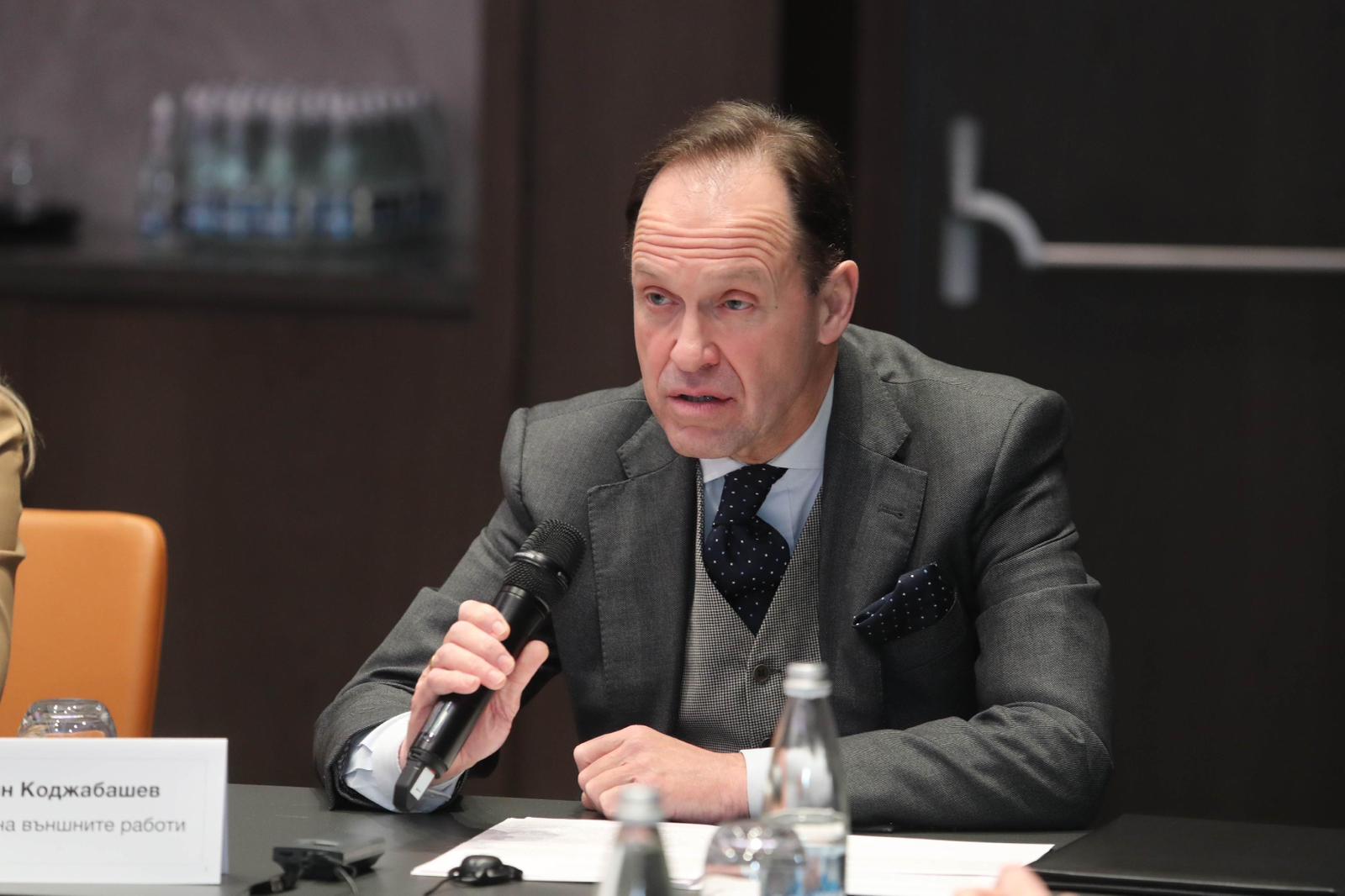 On 16 February 2023 Deputy Minister Kostadin Kodzhabashev accepted the declaration "Against the hate that divides us" signed by twenty NGOs in Bulgaria, calling for a ban on the so-called "Lukovmarch". The declaration was also adopted by the Mayor of Sofia Municipality, the Prosecutor General of the Republic of Bulgaria and the Deputy Ministers of Interior and Justice.
The initiators of the event were the Organization of Jews in Bulgaria "Shalom", the Zionist Federation of Bulgaria, the Organization "Friends of Israel in Bulgaria - Negev" and the Central Israeli Spiritual Council. Many NGOs expressed their support for the declaration. Representatives of the diplomatic corps accredited in Bulgaria were present.
Responding to the declaration, Deputy Minister Kodzhabashev recalled the consistent position of the Ministry of Foreign Affairs against the so-called "Lukovmarch". He pointed to the actions taken this year to involve the competent institutions in preventing this event. He expressed confidence that the Bulgarian state institutions and the non-governmental sector can together effectively counteract intolerance, hatred and extremism.