Minister Milkov participates in a ministerial meeting on the application of artificial intelligence in the military sphere in The Hague
16 February 2023
News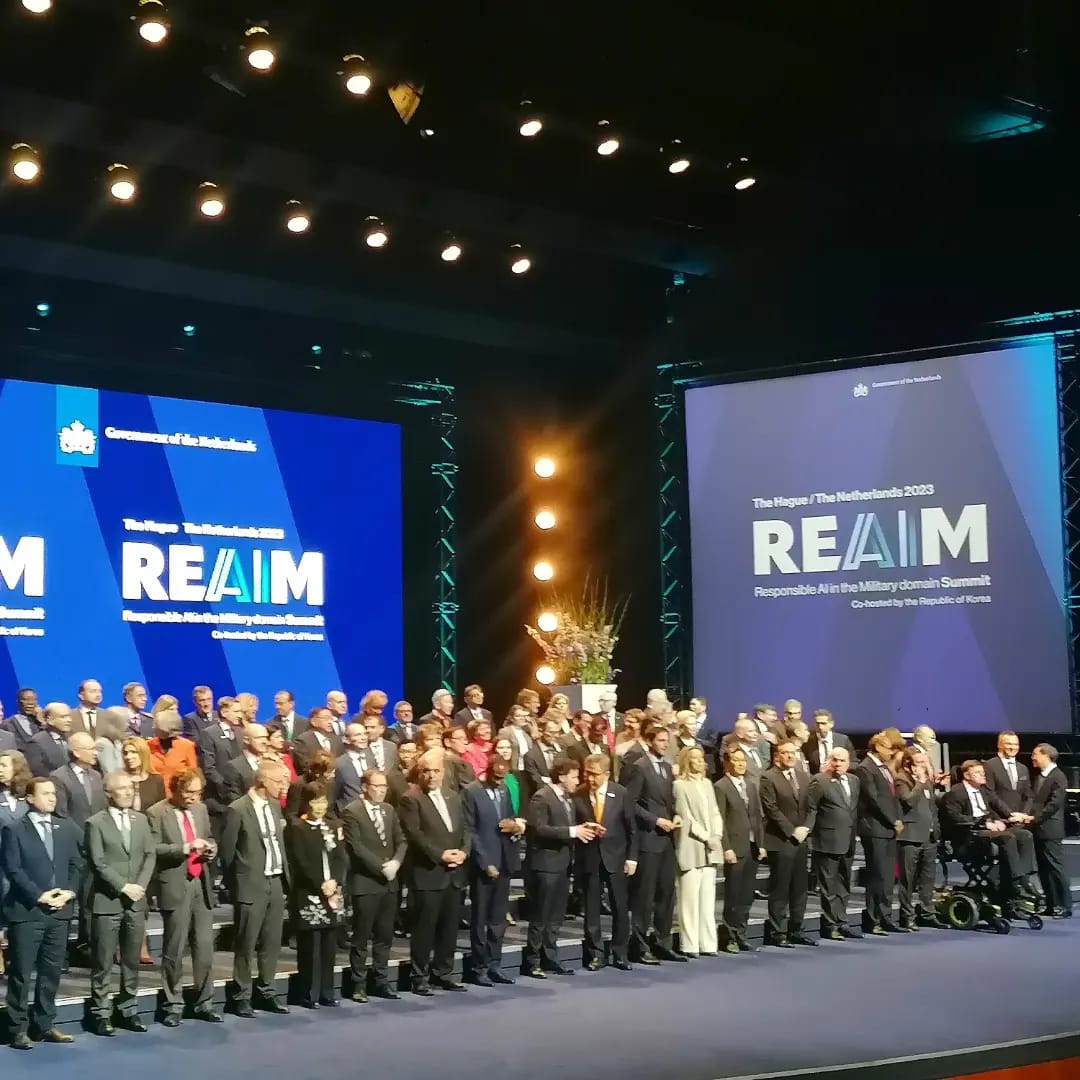 Minister of Foreign Affairs Nikolay Milkov participated today in a high-level meeting on "Responsible application of artificial intelligence in the military sphere". The meeting took place in The Hague and was co-organised by the Governments of the Kingdom of the Netherlands and the Republic of Korea.
The discussion was held at a high level and mobilised a broad group of stakeholders with the ambition to contribute concrete steps towards the responsible use of AI in the military domain. It was underlined that without promoting and increasing knowledge about AI, including in the military domain, and without sharing experiences, good practices and collaboration between countries in different fields, the necessary result will not be achieved.
The forum was attended by a number of ministers, academics, businesses, civil society organisations and journalists from around the world.
In his speech, Minister Nikolay Milkov stressed that the emergence of new technologies, including artificial intelligence and data collection, are changing the course of development in the civilian and military fields. These circumstances require us to be responsible and to seek a secure and ethical way of using them in accordance with international law and NATO values.
The Bulgarian minister also stressed the need to strengthen cooperation between stakeholders by facilitating the sharing of information and data. According to him, this will contribute to building a better and sustainable digital security environment.
Bulgaria supported the call of the forum participants for a common position on artificial intelligence and its responsible and autonomous use in the military domain.
In the framework of the forum in The Hague, Minister Nikolay Milkov held a meeting with the Minister of Foreign Affairs of the Netherlands, Wopke Hoekstra. The meeting was a continuation of the regular dialogue that the two countries have been holding on a wide range of issues with a focus on Bulgaria's accession to Schengen. Progress has been made in finding a common approach on how the Netherlands should review Bulgaria's achievements in the area of the rule of law.
Minister Milkov also met with the Deputy Minister of Foreign Affairs of the Republic of the Philippines, Carlos Soretta. Among the topics discussed were the consequences of the Russian aggression against Ukraine, opportunities for intensifying bilateral relations and cooperation, including within international organisations. This year marks the 50th anniversary of the establishment of diplomatic relations between Bulgaria and the Philippines.
A discussion was also held with the Prime Minister and Minister of Foreign Affairs of Montenegro Dritan Abazovic.