Minister Genchovska took part in the South-East European Cooperation Process Summit
10 June 2022
News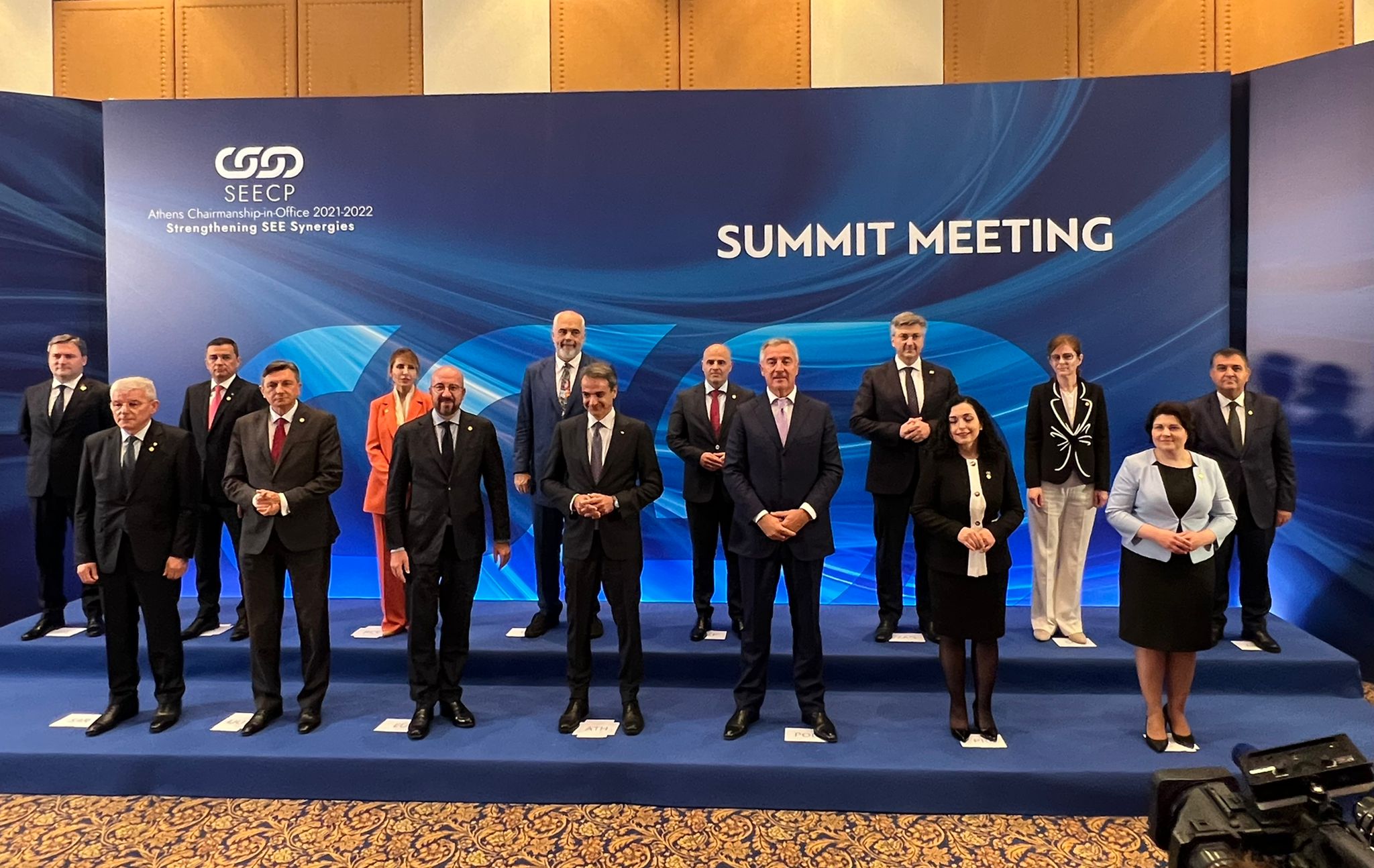 "Today we are in Thessaloniki because we share a common vision for the future of our South-East Europe. Standing here together, we declare a common commitment to creating the right conditions for building mature and tolerant societies where the rule of law, mutual respect, functioning democratic institutions and universal human rights must be respected," Foreign Minister Teodora Genchovska said at the South-East European Cooperation Process (SEECP) Summit on 10 June 2022 in Thessaloniki, Greece.
The Bulgarian foreign minister welcomed the activities of the outgoing Greek presidency focusing on good-neighbourly relations, connectivity, energy security and tourism.
"The South-East Europe region must become competitive and attractive. With joint efforts we can easily achieve this goal. We need to work towards greater connectivity and modern infrastructure networks. Security is linked to economic prosperity and the development of transport corridors and energy networks," Teodora Genchovska pointed out. Enhancing energy security and diversifying energy supplies should be among the top priorities in the energy sector, she added.
Our first diplomat also focused on the development of the transport sector, which in her words is particularly important for achieving sustainable regional connectivity. "Modernisation of infrastructure, deployment of intelligent transport systems and increasing the competitiveness of transport enterprises are essential," she said, adding that this would further strengthen links between people and business.
During the meeting, Minister Genchovska also said that South-East Europe is a region of great historical, human and cultural wealth. "Let this also be a guiding impetus and guiding idea in future time. As the cradle of European civilisation, our region still has much untapped potential," she said.