Deputy Minister Vasil Georgiev took part in a tripartite meeting of the Ministers for European Affairs in Athens
13 May 2022
News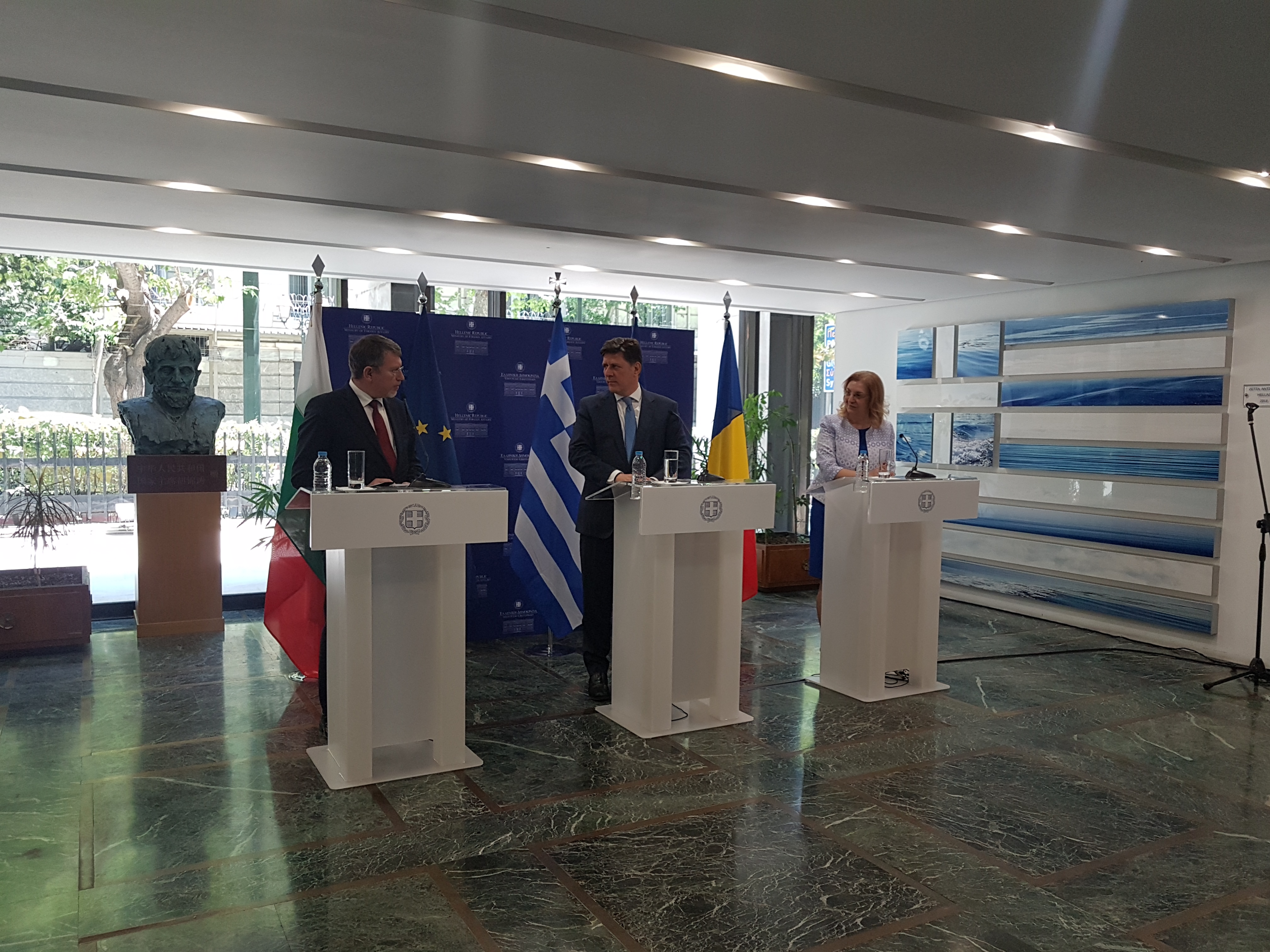 On May 12, 2022 in Athens, the Deputy Minister of Foreign Affairs, Mr. Vasil Georgiev, participated in a tripartite meeting of the Ministers for European Affairs of Bulgaria, Greece and Romania. The meeting was hosted by the Alternative Minister of Greece for European Affairs, Mr. Miltiadis Varviciotis. The State Secretary for European Affairs of Romania, Ms. Daniela Gutman, did also take part.
Russia's aggression in Ukraine and the need for co-ordination between the three countries to contribute to Ukraine's recovery after the end of hostilities were discussed. The European perspective of Ukraine, the Republic of Moldova and Georgia was also discussed in connection with the forthcoming opinions of the European Commission on granting the status of candidates for membership.
The participants united in support of the European perspective of all the countries of the Western Balkans, based on each country's own merits in meeting the established criteria.
Central to the discussion was the complementary role of Bulgaria, Greece and Romania in improving infrastructure connectivity and energy diversification in the region. The challenges arising from migration were also addressed.
Bulgaria and Romania welcomed Greece's support for their accession to the Schengen area.
The situation in the Aegean and the Eastern Mediterranean was also discussed. Bulgaria and Romania reaffirmed their solidarity with Greece and their view that relations between the countries in the region should be based on good neighborliness, co-operation and respect for international law.
The participants agreed to continue this format of tripartite cooperation. At the invitation of the Bulgarian side, the next meeting will be held in Bulgaria in the autumn of 2022.
More photos