The Foreign Ministers of Bulgaria and Nigeria discussed the possibilities for intensifying trade and economic ties between the two countries
12 May 2022
News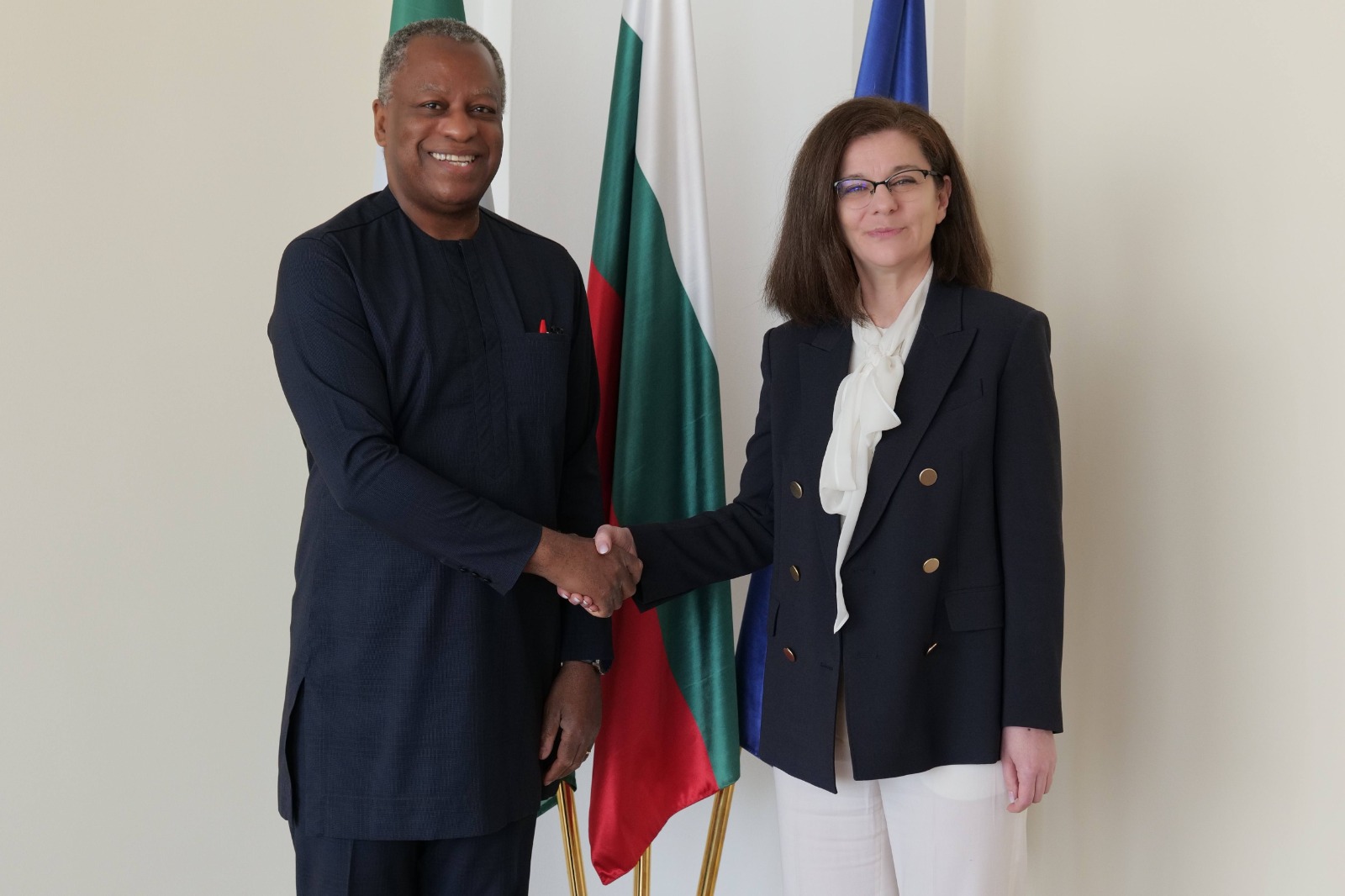 "Nigeria is a traditional trade and economic partner of Bulgaria in sub-Saharan Africa. There are various opportunities and good prospects for cooperation in various fields". This was stated by the Minister of Foreign Affairs Teodora Genchovska in front of her Nigerian counterpart Joffrey Onieama, who is on an official visit to Bulgaria.
The visit is held in the context of deepening and strengthening ties between Bulgaria and Nigeria, with which our country is a traditional partner.
"The Bulgarian side has opportunities to provide competent technical assistance and participation in the construction of modern infrastructure in Nigeria. Even now Nigerian companies are using the work and skills of our computer specialists, installers and geologists", our first diplomat said.
In the course of the talks, the possibilities for deepening the relations in the field of education were discussed. "This is an area with our strong positions in the past. This is evidenced by the Nigerian Association of Nigerian Citizens Studying in Bulgaria, "Knowledge is Power" (ANGUB) ", Minister Genchovska said. She added that the aim of the Association is to promote educational, economic and cultural development in the bilateral cooperation.
There are about 400 active members of ANGUB. They make up approximately 10% of the total number of Nigerian citizens who, according to our information, have obtained higher education in Bulgaria. Another important bridge to strengthen ties is cultural co-operation, where specific projects and arrangements are already being worked on between museums, libraries and news agencies in the two countries.
For his part, Minister Joffrey Onieama said that Bulgaria and Nigeria have always had excellent bilateral relations and expressed hope that today's meeting will contribute to further strengthening the relations between Bulgaria and Nigeria.
The foreign ministers also exchanged views on opportunities for developing co-operation in the field of defense, where work is also under way to finalize certain agreements.
Specific steps in the field of agricultural science were also discussed through the exchange of information and expertise between specialized scientific institutes, exchange of expertise in irrigation and new technologies in the sector, as well as increasing trade with agricultural goods.