Bulgaria is highly praised for its contribution to NATO
17 December 2021
News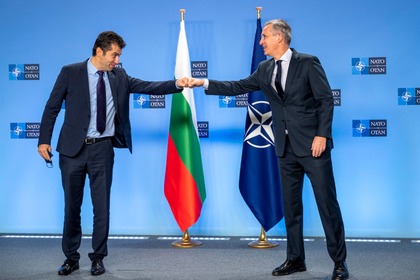 It is important to have synergies between civilian and military infrastructure. This was stated by the Bulgarian Prime Minister Kiril Petkov after his meeting with NATO Secretary General Jens Stoltenberg. The Bulgarian Prime Minister stressed that our country will continue to modernize its armed forces and adapt them to NATO standards, and our ambition is to increase our defence spending to 2% of GDP by 2024, including through investments in civilian dual-use infrastructure. Projects such as a future new bridge over the Danube near Ruse can contribute to this.
Bulgaria was highly praised for its efforts and contribution to stability in the Western Balkans region. Our country is an important ally, especially important for security in the Black Sea region, including in the context of the situation in and around Ukraine. The fact that Bulgaria reaffirmed its commitment to continue increasing defence spending is also highly appreciated.
Unity and solidarity in NATO are extremely important and Bulgaria, as part of the Alliance, will continue to strengthen its security as an integral part of collective defence.