Good relations with Bulgaria's neighbours will require investment in those relations
01 November 2012
News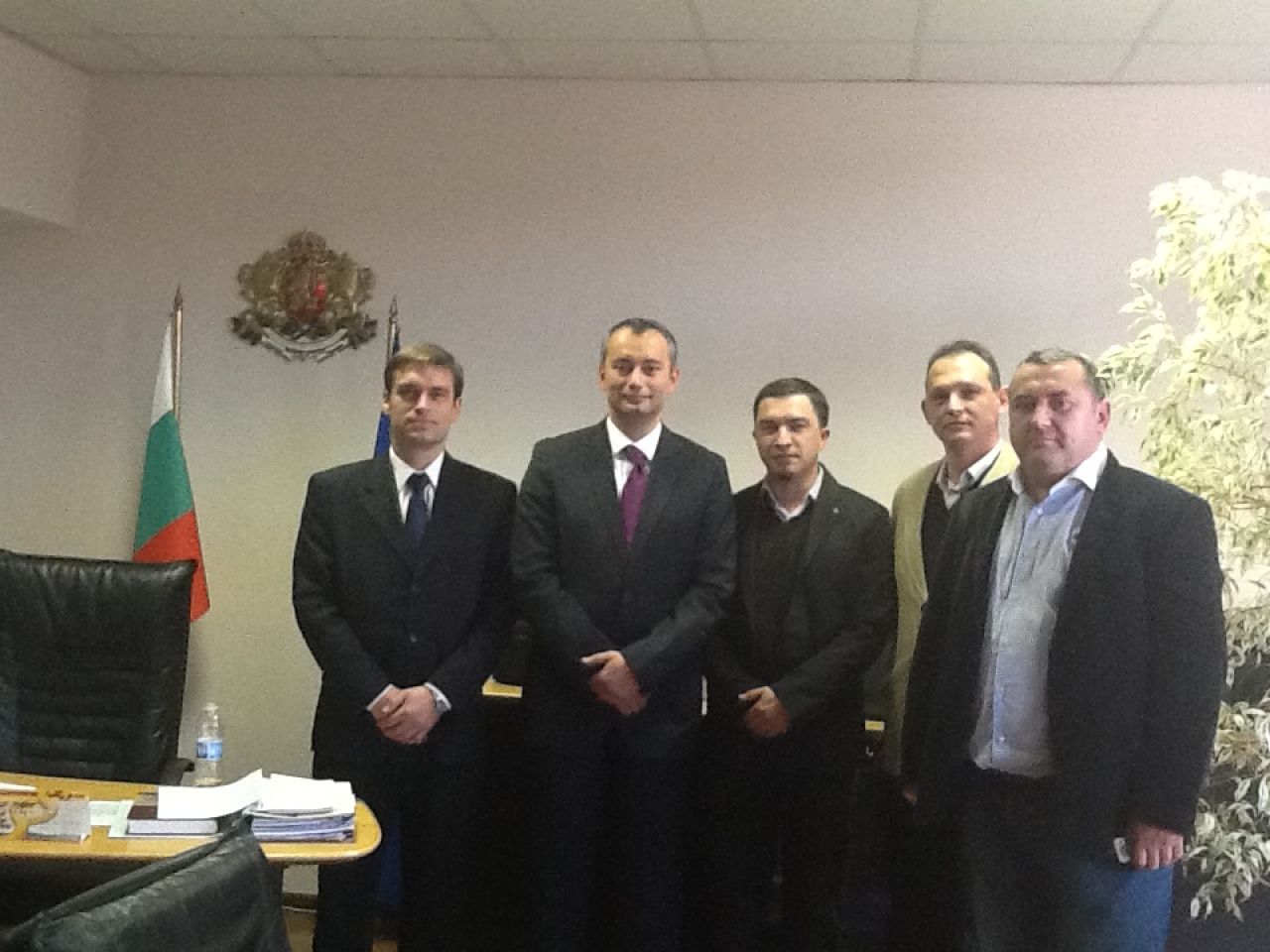 "Our support for the EU accession of the countries of the Balkans is connected with Bulgaria's national interests," Foreign Minister Nickolay Mladenov said at a meeting with the mayor, regional governor, councillors and citizens in Kyustendil.
The Foreign Minister's visit to the city, which adjoins two borders, is part of the tour that he started on Monday to discuss Bulgaria's foreign policy priorities regarding its neighbouring countries.
It is in our interest for all around us to comply with EU rules, to enjoy the benefits of Europe and in this way for the lives of all of us in this region to be improved, Minister Mladenov said.
However, he said, if we want to develop our relations with our neighbours, we need to make investments in this regard. This means more active work towards the opening of new border checkpoints with Macedonia and Serbia and improvement of the road network. This is the only way to improve socio-economic development of the region.
Participants gave strong backing to opening the way for the founding of good relations between the respective populations and economic cohesion between the bordering municipalities in the region.
Regional Governor Vladislav Stoikov emphasised that Kyustendil had successful projects in the region for cross-border co-operation with municipalities in Serbia and in Macedonia and traditionally had good relations with residents and local authorities in neighbouring border communities.
Kyustendil Mayor Petar Paunov said, "Macedonia's road to Europe passes through Bulgaria and the country needs to understand that". He said that people on both sides of the border, in Macedonia and Serbia, wanted to be part of Europe, "a Europe that is modern and civilised".