Minister Svetlan Stoev at the inaugural session of the International Crimean Platform Summit: Bulgaria strongly supports the sovereignty of Ukraine, we are concerned about the militarization of the Black Sea region
23 August 2021
News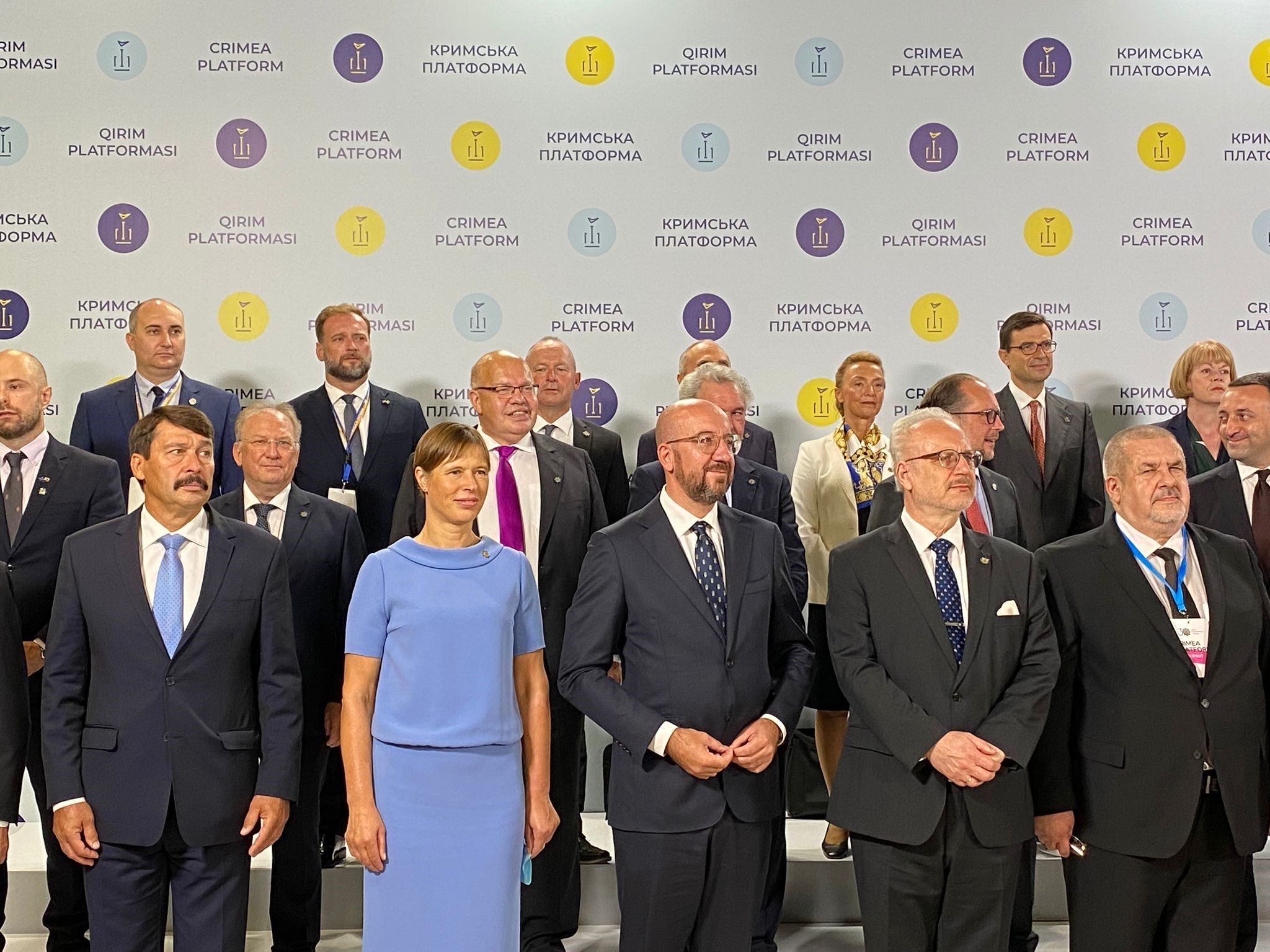 The Minister Of Foreign Affairs Svetlan Stoev who is visiting Kiev confirmed Bulgaria's consistent support for sovereignty and the territorial integrity of Ukraine within internationally recognized borders and expressed his apprehension about the growing militarization of the Black Sea region.
Svetlan Stoev made a statement at the inaugural session of the International Crimean Platform Summit. The Forum, initiated by Ukraine and supported by the European Union is under the patronage of the President Volodymyr Zelensky and aims at increasing awareness of the international community towards Crimea's illegal annexation and the need to reintegrate the peninsula into Ukraine.
"This Forum is the perfect occasions ro reaffirm Bulgaria's strong and traditional support for the independence, sovereignty and territorial integrity of Ukraine within its internationally recognized borders, including its territorial waters," said our Foreign Minister and expressed his conviction that the platform will contribute to the international effort for recovery of Ukraine's territorial integrity.
The Bulgarian Minister Of Foreign Affairs underlined that as a member of the European Union and as a friend and partner with an historical Bulgarian ethnic group in Ukraine, our country will continue to be strongly engaged in the implementation of the non-recognition policy of Cremea's annexation. "Deoccupation of Crimea and regulating the conflict in Eastern Ukraine must remain an international priority," our first Diplomat also said. "As a Black Sea country, we are concerned about the growing militarization of the region," Minister Stoev stated. In his statement, he also stressed the need of ensuring free travel towards Ukrainian ports in the Sea of Azov. Full and complete implementation of the Minsk Agreement is the only way to a political solution to the conflict in and around Ukraine.
The Forum ended with a joint declaration.
(https://mfa.gov.ua/news/spilna-deklaraciya-uchasnikiv-mizhnarodnoyi-krimskoyi-platformi)
It welcomes the necessary diplomatic efforts to restore Ukraine's territorial integrity within its internationally recognised borders. Concern is expressed over the militarization of the Black Sea region, and human rights violations in Crimea are condemned.
Participants in the Summit include European Council President Charles Michel and European Commission Vice-President Valdis Dombrovskis, as well as senior officials from 46 countries and organizations.
Minister Stoev wished success to the International Crimean Platform.