Congratulatory Message of the Minister of Foreign Affairs Svetlan Stoev on the 30th Anniversary of the Republic of North Macedonia's Independence
08 September 2021
News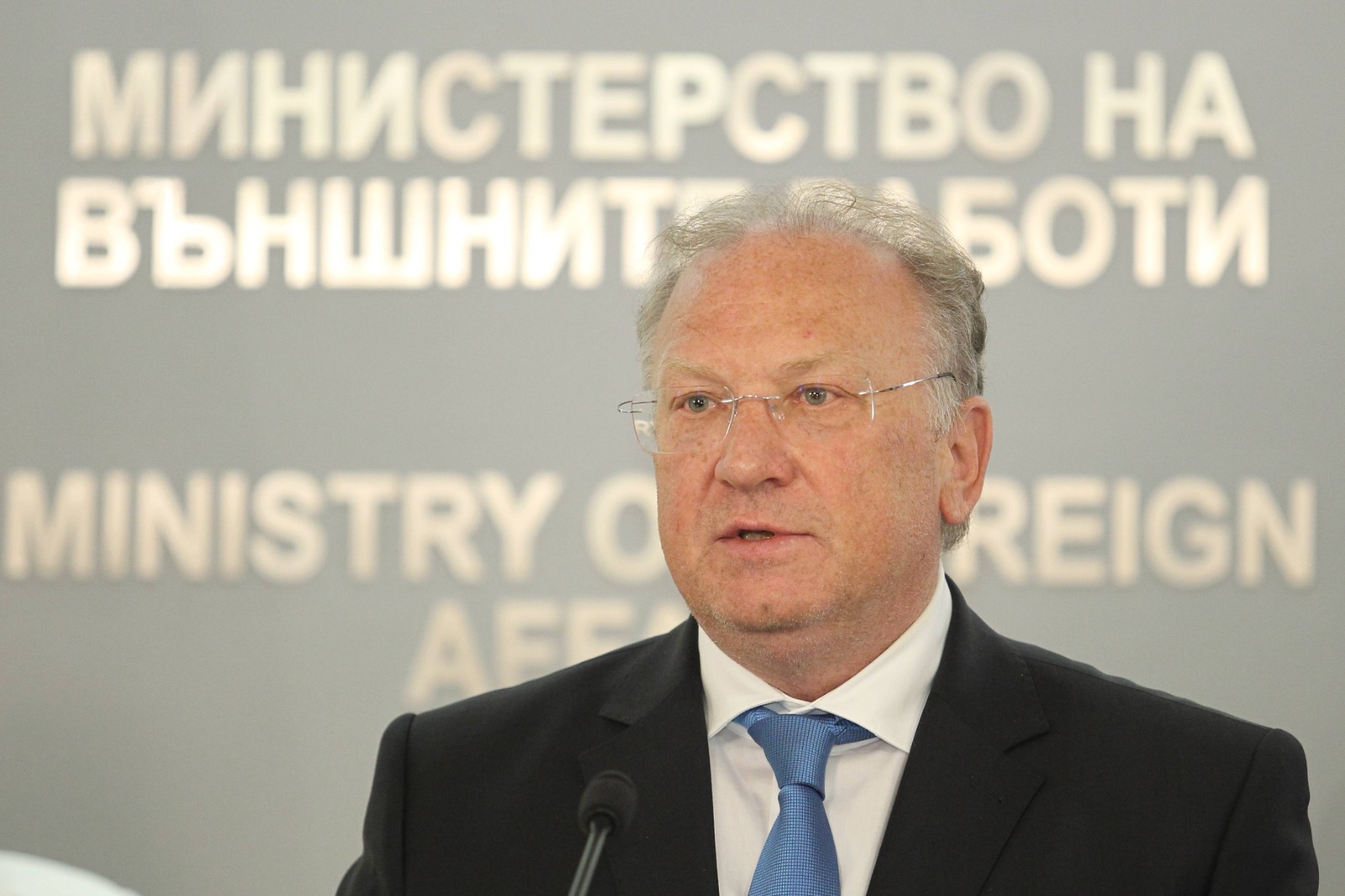 It is a great honor to congratulate the Republic of North Macedonia and its citizens on the occasion of the 30th Anniversary of its Independence. I extend my warmest wishes for peace and prosperity to our close neighbor.
As a representative of the country, which was first in the world to recognize the independence of the then, Republic of Macedonia the privilege to address you is even bigger.
On 15 January 1992, a couple of hours after the European Community recognized the sovereignty of Croatia and Slovenia, Bulgaria made a historic decision to follow suit and recognize not only the independence of Zagreb and Ljubljana, but also of the then Republic of Macedonia and Bosnia and Herzegovina. Supporting the aspirations of our friends and relatives in the then Republic of Macedonia was a natural and sincere act, welcomed by our public opinion.
The developments that unfolded later on proved that this was an act of historic importance, including in view of preventing the post-Yugoslav armed conflicts in the 90's from engulfing the Republic of North Macedonia. It also unleashed a process of international recognition of the young state.
Throughout the past 30 years Bulgaria's support was nothing but selfless act of friendship and strong belief in a shared European and Euro-Atlantic future. Whenever the Republic of North Macedonia is facing serious problems, Bulgaria is ready to help, regardless of its own challenges.
Going back to the early 90s, we recall our high expectations that the political change and the independence of the young state would open many opportunities for gradually overcoming the artificial divisions imposed upon the people on both sides of the border. The long anticipated fall of the "wall" between us has proven to be a long and painful process. Its complete demolition still requires strong political will and courage for eradicating the negative perceptions and stereotypes.
The uneasy path led us to the year 2017 when we signed the Treaty on good neighborly relations. If fully implemented in good faith by both sides, it could provide the foundation for a much more ambitious and truly European relationship.
I believe that not only our past, but also our future is common in the EU family. We should continue to deepen our cooperation with a view to achieve progress and tangible results for the benefit of our citizens, the region and Europe as a whole. We owe it to the next generations not to spare efforts to ensure a better future.