Ekaterina Zaharieva reconfirmed Bulgaria's full support for the territorial integrity of Ukraine in a telephone conversation with Dmytro Kulebа
21 April 2021
News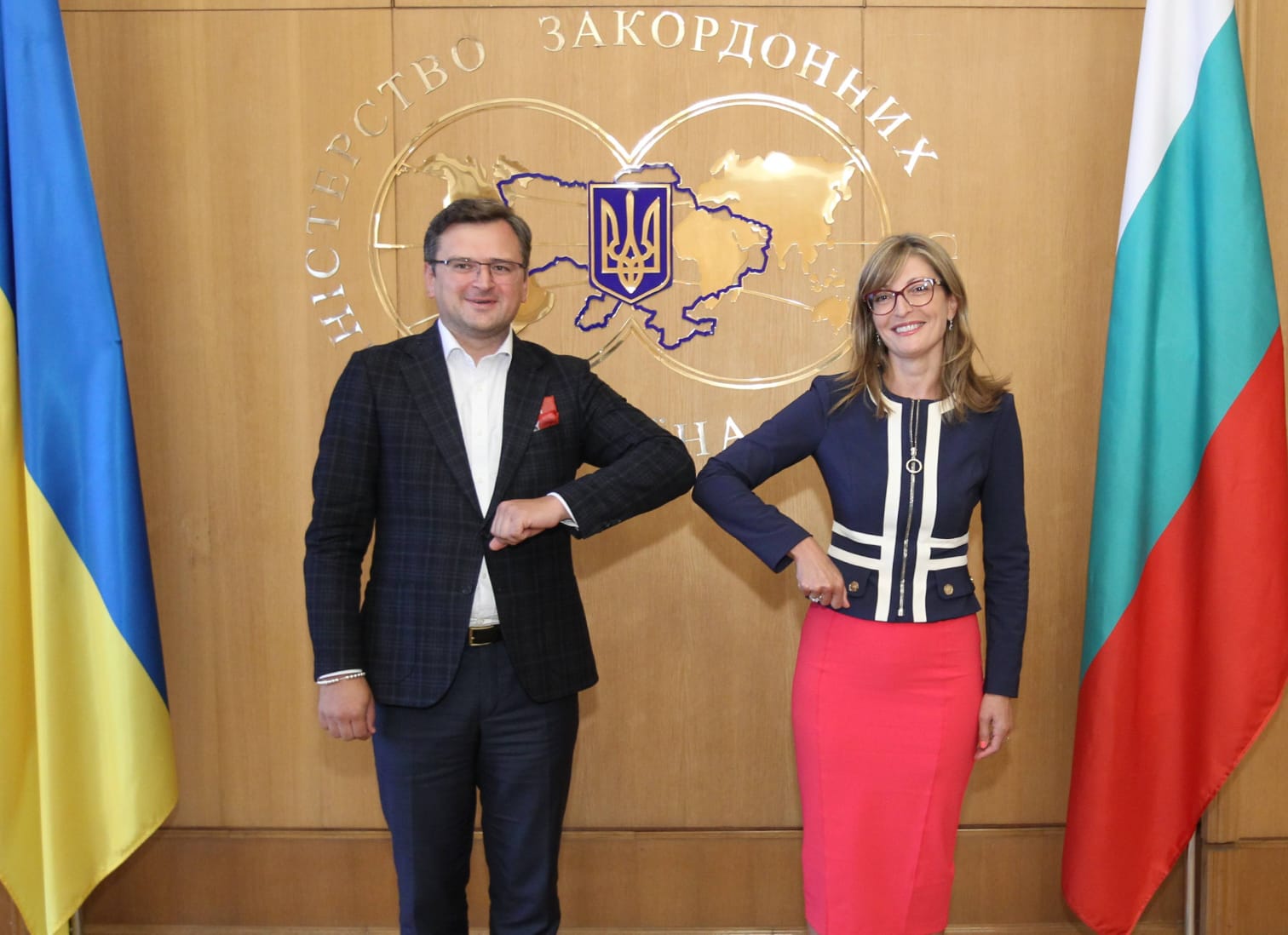 In a telephone conversation with the Minister of Foreign Affairs of Ukraine Dmytro Kuleba, the Deputy Prime Minister and Minister of Foreign Affairs Ekaterina Zaharieva discussed the crisis in and around Ukraine. She praised the measures for de-escalation, proposed by Minister Kuleba at the EU Foreign Affairs Council on 19 April, and expressed the opinion that most of them could meet broad approval.

Ekaterina Zaharieva expressed her deep concern over Russia's actions and its increased military activity around Ukraine's borders and on the Crimean peninsula. Bulgarian Foreign Minister reaffirmed Bulgaria's full support for Ukraine's sovereignty, independence, unity and territorial integrity within its internationally recognized borders, including its territorial waters.

Minister Zaharieva reiterated furthermore Bulgaria's unwavering position in support of Ukraine's European and Euro-Atlantic aspirations.