MFA Statement on the occasion of the Day of Solidarity with Belarus
07 February 2021
News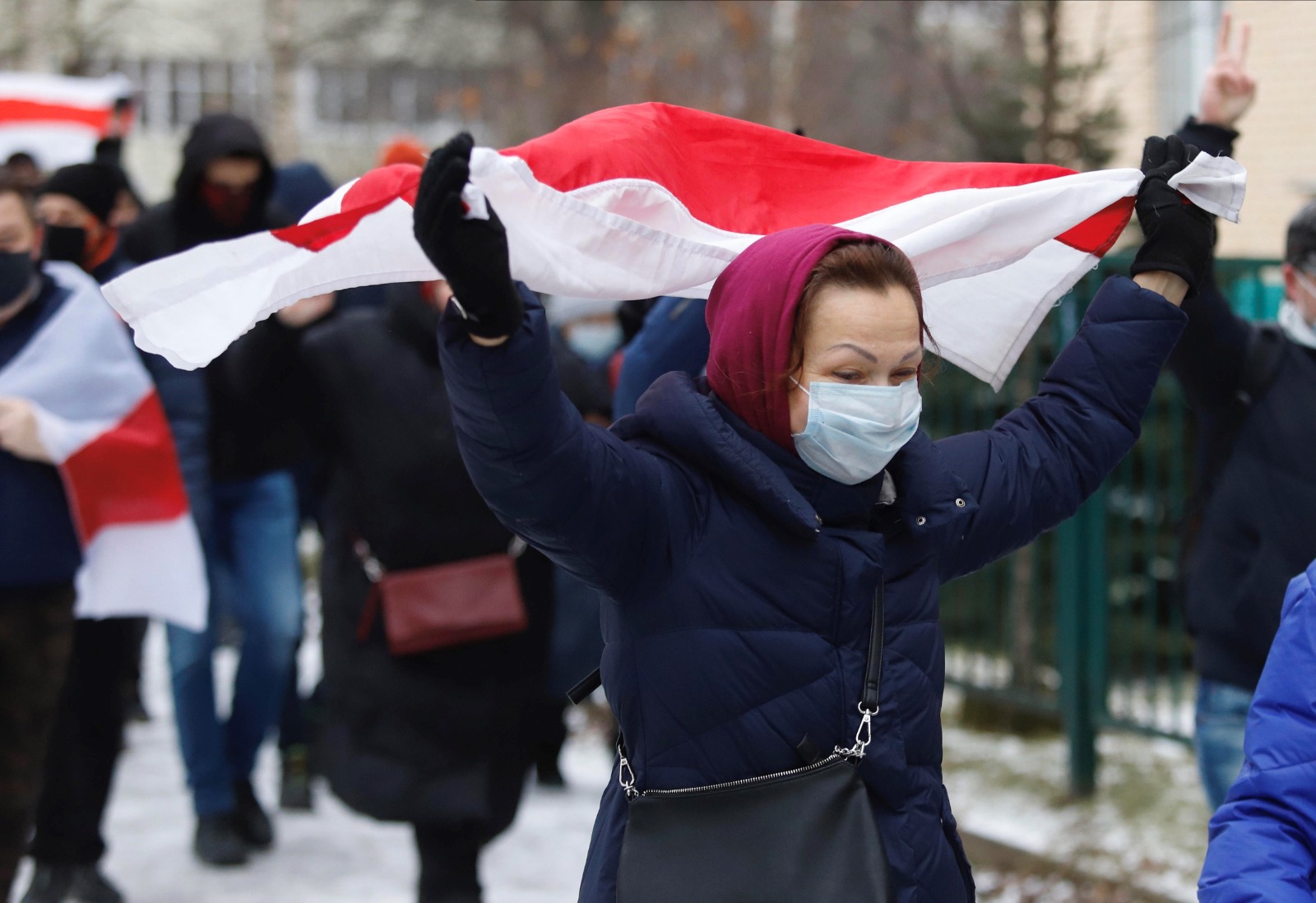 Standing in solidarity with the Belarusian people's desire for change and democratic future, we strongly condemn the persisting attacks on human rights and media freedom in Belarus. We regret to see that the Belarusian authorities continue to perpetrate a campaign of violence, coercion and intimidation against its own citizens.

In the aftermath of the fraudulent Presidential election of 9 August 2020 in Belarus, we have witnessed more than 30,000 arrests of peaceful protesters, about 900 politically motivated criminal cases, more than 500 cases of well-documented accusations of torture and cruel, degrading or inhumane treatment. At least eight activists were killed due to the violence of the security forces, including, most recently, Raman Bandarenka. Unfortunately, so far no one has been held accountable for the thousands of reports of police brutality.

The list of political prisoners is constantly growing with more than 220 names on it. Bloggers, presidential campaign members, opposition leaders and peaceful protesters are held in prisons or were forced to exile only because they were not afraid to exercise their human rights and fundamental freedoms.

We are also witnessing the Belarusian regime's growing attempts to deter, control and censor independent media. Belarusian journalists have been subjected to arbitrary detentions, administrative arrests, media sites were blocked or stripped of their status of media organizations. The crackdown on independent media in Belarus has culminated in the mass-scale legally unfounded criminal trials against journalists.

We join the EU Member States and our international partners in calling the authorities in Belarus to address rapidly the documented systematic and serious human rights violations. As a first step, Belarusian government has to put an immediate end to all acts of intimidation, arbitrary detentions, forced exile and excessive use of force against opposition members, peaceful protesters and independent media workers and to unconditionally release all illegally detained. We urge the Belarusian authorities to initiate a peaceful resolution to the crisis through an inclusive national dialogue, with the ultimate goal of organizing new, free and fair elections, in accordance with the democratic demands of the Belarusian people.