Ekaterina Zaharieva: Western Balkans Should Look More to Future Rather than Focus Solely on Past
10 March 2020
News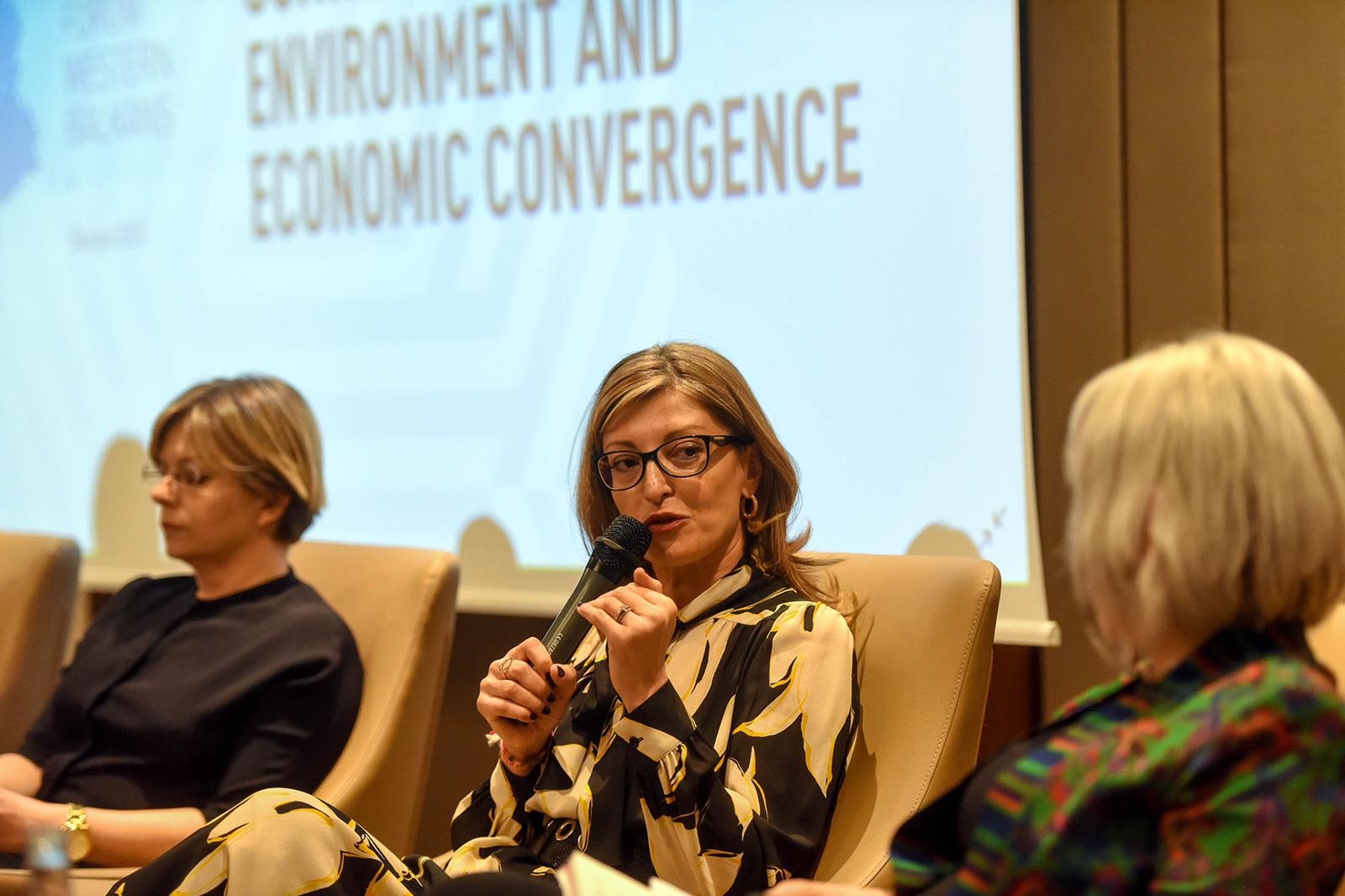 Deputy Prime Minister and Minister of Foreign Affairs Ekaterina Zaharieva urged the six countries of the Western Balkans that wish to join the EU to focus on the future rather than the past and to invest more effort in matters of common interest.
"We must lean on the truths of the past and think about the future, more specifically about how to build our common future. Being part of the EU means that one has to work on matters of common interest rather than national interest" Ekaterina Zaharieva said in her comments at the Expert Forum entitled Encouraging Strategic Autonomy, the Contribution of the Western Balkans to a Shared European Future, which took place within the framework of the Meeting of the Foreign Ministers of the Berlin Process in Skopje.
According to Ekaterina Zaharieva, the contribution of and the advantage offered by the Berlin Process to the Western Balkans are in its policies that encourage good-neighborly relations. "Through education and connectivity, mainly among young people, more focus should be laid on the future rather than on looking to the past," the Bulgarian Foreign Minister said. She went on to add that no country, not even the most powerful ones globally, can tackle challenges on their own.
The Bulgarian Foreign Minister expressed hope that in March the European Council would decide to open negotiations with the Republic of Northern Macedonia and Albania because this would be important both for the security of the region and for the confidence of the region's people in the European institutions. Ms. Zaharieva also highlighted the need for countries to continue with reforms and achieve results.
"The Balkans are not Europe's backyard, they are our home as we live in Europe. I would like the European Commission to create a mechanism for consultations and discussions with the peoples of the Western Balkans that functions not only in times of crisis," the Foreign Minister said.
Ekaterina Zaharieva was a participant in the panel entitled Connectivity, Bringing Economies Together, Environment, which took place during the forum. Deputy Prime Minister Zaharieva and Nikola Dimitrov, caretaker Minister of Foreign Minister of the Republic of North Macedonia, will host the Meeting of the Foreign Ministers of the Berlin Process later today. For the first time, this forum is chaired jointly by two countries, Bulgaria and Republic of Northern Macedonia. The ministerial meeting is the first of several important events of the joint presidency, which will culminate with the Summit in Sofia in autumn.