Ambassador Konstantin Dimitrov and Wouter Kolff, Mayor of the Dutch city of Dordrecht, participated in a ceremony marking the 20th anniversary of the establishment of the twinning partnership between Varna and Dordrecht
27 May 2021
News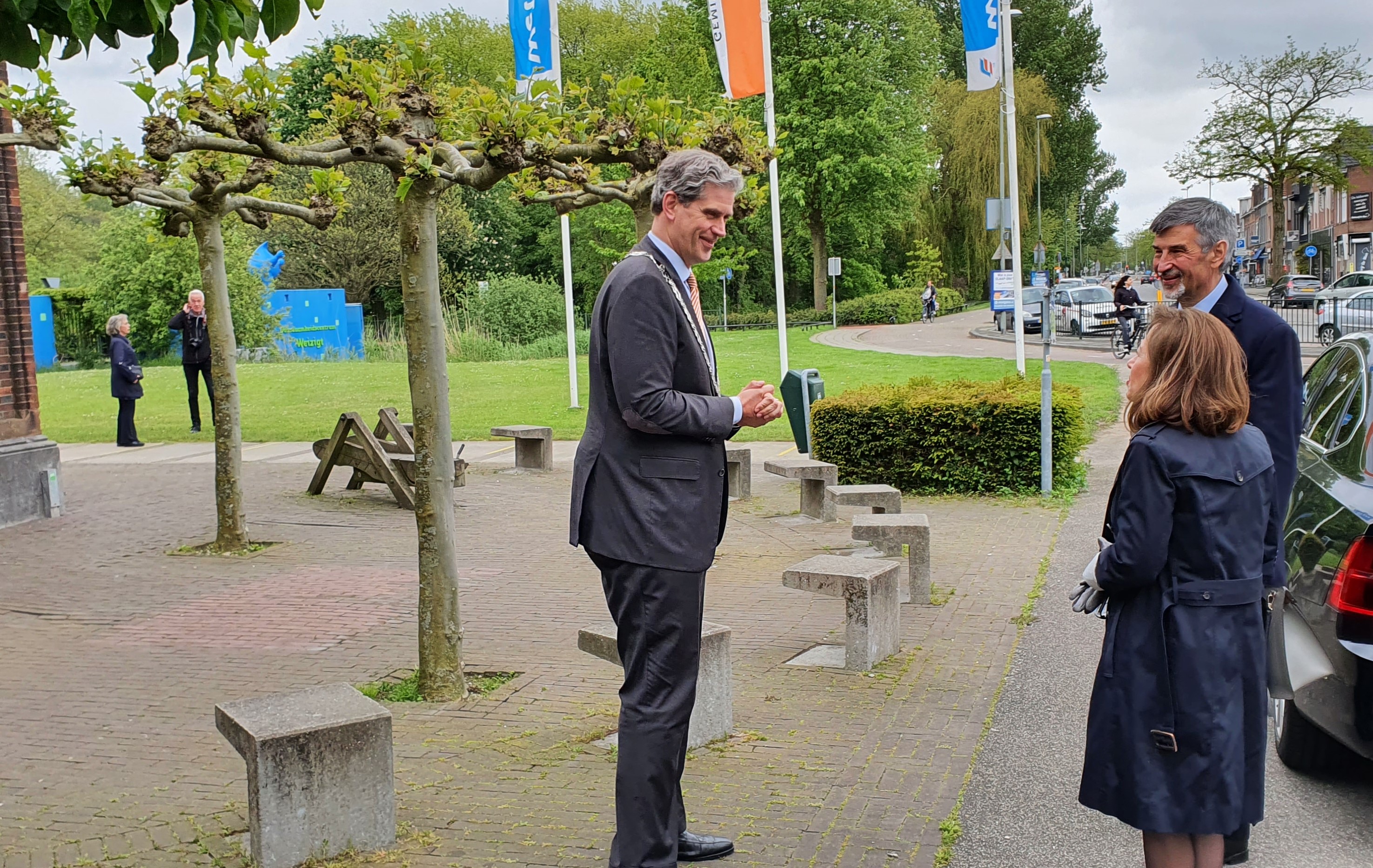 Аn official ceremony was held in the Dutch city of Dordrecht as part of the annual events in 2021, dedicated to the 20th anniversary of the establishment of the twinning partnership between the Bulgarian sea capital Varna and one of the oldest Dutch cities – the City of Dordrecht.
The event was hosted by Mr. Wouter Kolff, Mayor of Dordrecht, who together with the Ambassador Extraordinary and Plenipotentiary of the Republic of Bulgaria to the Kingdom of the Netherlands, H.E. Mr. Konstantin Dimitrov, participated in the protocol planting of 20 Roses Damascena, a symbolic gift from the Municipality of Varna to the citizens of Dordrecht.
In his welcoming speech to the guests, addressed in Dutch, Ambassador Konstantin Dimitrov acknowledged that the Republic of Bulgaria and the Kingdom of the Netherlands share more than a century long history of close and friendly relations. Over the years, our bilateral cooperation has grown steadily, leading to the current vibrant partnership in many areas - including trade, investments, education, tourism and culture. Ambassador Dimitrov expressed his confidence that this positive trend will continue to deepen in the coming years, including at local level, based on the leading example of the excellent cooperation between the partner cities of Dordrecht and Varna.
The ceremony was conducted in a limited format due to the COVID-19 pandemic restrictions, and it was attended by representatives of the Municipality of Dordrecht, the Embassy of the Republic of Bulgaria in the Kingdom of the Netherlands and members of the Twinning Foundation Dordrecht – Varna, the Executive Board of which is chaired by Mr. Robert Paul Scheelbeek .