His Excellency Mr. Konstantin Dimitrov presented his Letters of Credence to His Majesty King Willem-Alexander
18 March 2021
News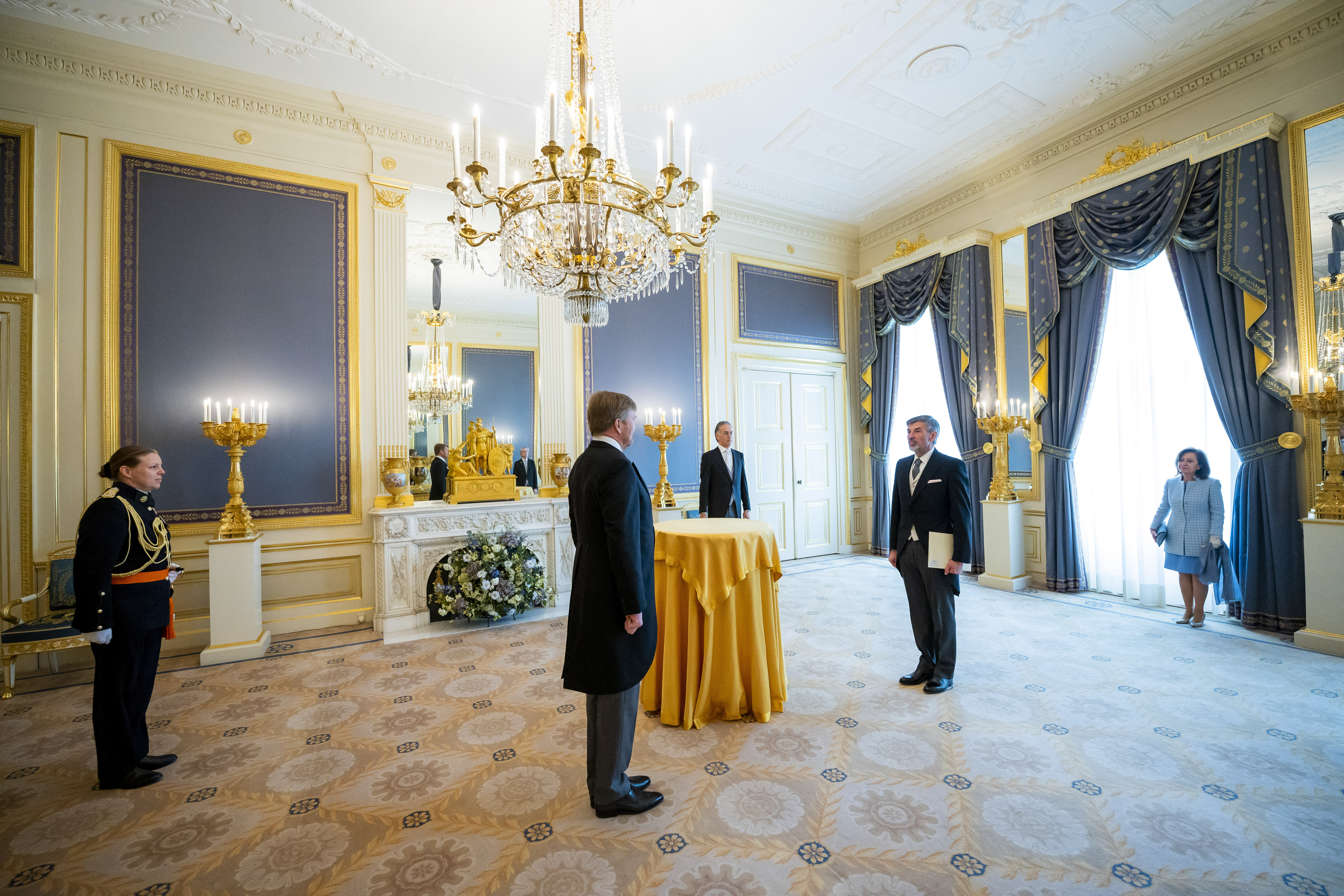 The newly appointed Ambassador Extraordinary and Plenipotentiary of the Republic of Bulgaria to the Kingdom of the Netherlands H.E. Mr. Konstantin Dimitrov presented his Letters of Credence to His Majesty Willem-Alexander, King of the Netherlands, at an official ceremony which took place on the 17th of March 2021 at Noordeinde Palace in The Hague.
As part of the official ceremony, a bilateral meeting of His Majesty King Willem-Alexander with Ambassador Konstantin Dimitrov was held, during which a high appreciation for the excellent state of bilateral relations between the Kingdom of the Netherlands and the Republic of Bulgaria, including on sectoral issues and in the framework of the cooperation in the EU and NATO context, was expressed. In addition, the audience provided an opportunity for a brief overview of the geopolitical situation in the Black Sea region, the Western Balkans and the Eastern Mediterranean.
His Excellency Ambassador Dimitrov used the occasion to extend an invitation to His Majesty King Willem-Alexander to visit Bulgaria at a convenient time for both countries.