Start of the 2021/2022 school year in the Bulgarian schools in the Kingdom of the Netherlands
07 September 2021
News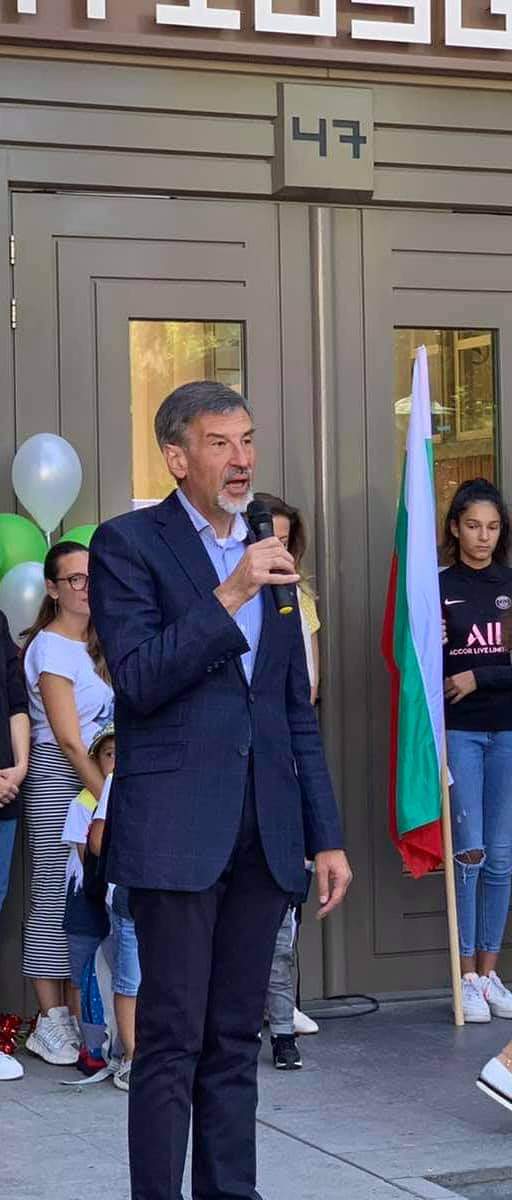 With an official ceremony on the 5th September 2021 was celebrated the gradual opening of the new 2021/2022 school year in the four Bulgarian school on the territory of the Netherlands.
H.E. Mr. Konstantin Dimitrov, Ambassador Extraordinary and Plenipotentiary of the Republic of Bulgaria to the Kingdom of the Netherlands was an official guest at the event, held at the "First Bulgarian School ABV" in Amsterdam, where he wished lots of luck, success and thirst for acquiring new knowledge to all the students. Ambassador Dimitrov also expressed his gratitude to the school management team, the teachers and the parents for their long-term commitment and dedication in raising the children with appreciation and respect for the Bulgarian language, traditions and culture.
In addition, on September 11, 2021, the new school year will be officially opened in the oldest Bulgarian school in the Kingdom of the Netherlands – the Bulgarian school "St. St. Cyril and Methodius" in The Hague. The school bell will welcome on September 18, 2021 the children in the Bulgarian school "St. Kliment Ohridski" in the Dutch city of Eindhoven, and on September 19, 2021 the newly established Bulgarian school "Elisaveta Bagryana" in Rotterdam will open its doors for the first time.