Bulgaria and the Palestinian Authority will develop practical co-operation
16 August 2013
Consular News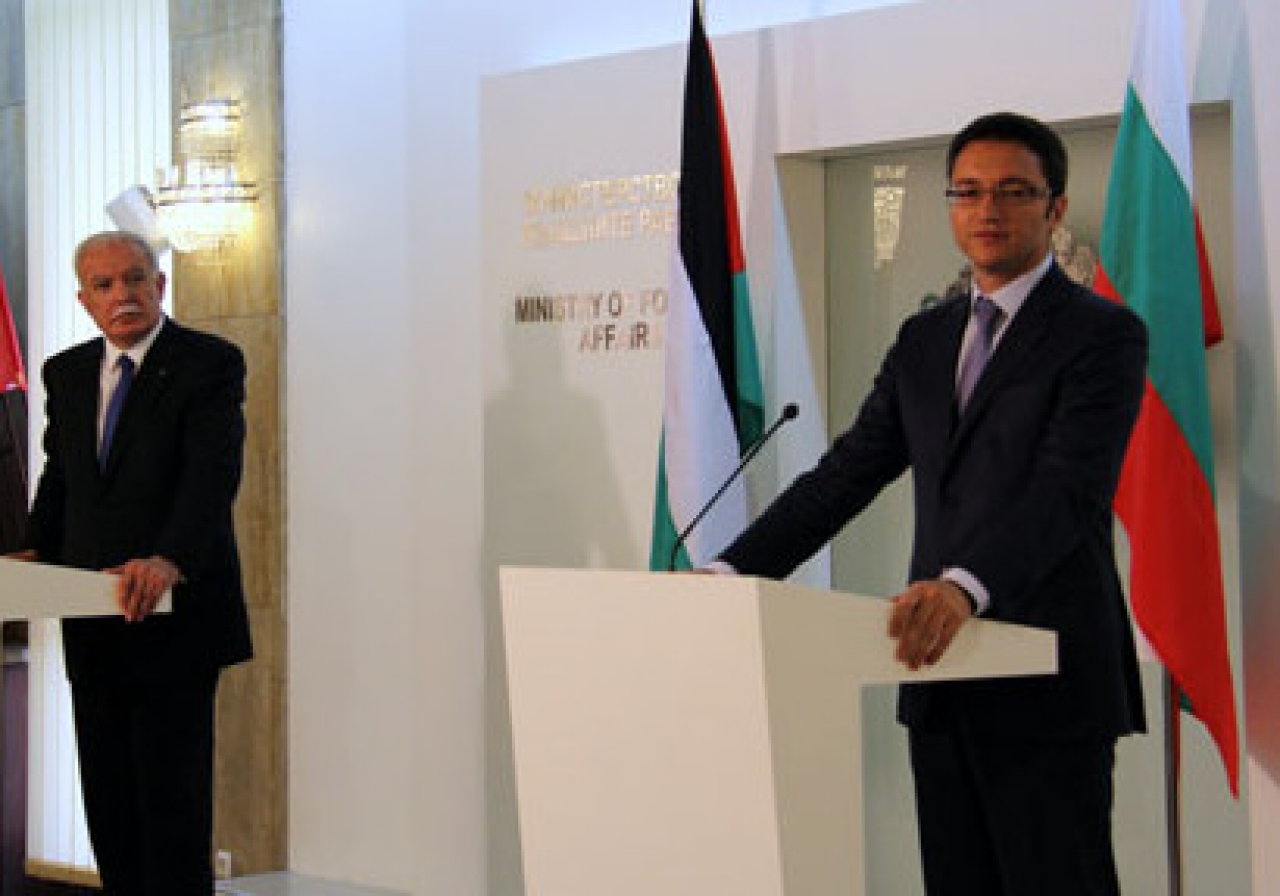 "I am pleased that, hours after the resumption of the Middle East peace talks, Dr. Riyad Al-Maliki is visiting our country. This is indicative of the good relations between Bulgaria and the Palestinian Authority and I will do everything in my power so that these relations will be developed and achieve even more concrete terms." This was said by Kristian Vigenin during a joint statement with the Minister of Foreign Affairs of the Palestinian Authority, Dr. Riyad Al-Maliki.
In the course of our meeting yesterday, the sincere desire of both parties was shown for a new impetus and further development of our relations, Minister al-Malikisaid. He said that in the course of the talks, various ideas were exchanged about what specifically can and should be done in the future to lend a new fullness to relations between Bulgaria and the Palestinian Authority.
The topics discussed by the two foreign ministers yesterday included the development of the Middle East peace process, the opportunity for Bulgaria to actively contribute to the developmentof the process, as well as in the formation of a common European policy. Kristian Vigenin and Dr. Al-Maliki also discussed the situation in the Middle East and North Africa, with an emphasis on events in Egypt. They emphasised their common concern about the developments in the country and expressed a desire for the restoration of stability and an end to the bloodshed, it was clear from the statements by the two ministers.
My Palestinian colleague and I discussed some specific ideas for practical co-operation between us, Minister Vigeninsaid. One relates to the possibility of training Palestinian diplomats at the Diplomatic Institute of the Ministry of Foreign Affairs and expert assistance in the creation of a similar institute at the Palestinian Foreign Ministry. The Bulgarian Foreign Minister expressed support for the Palestinian Authority's idea to work together in support of third parties.
The two ministers emphasised their desire that the dialogue and co-operation between Bulgaria and the Palestinian Authority should continue in the future.