The Bulgarian Embassy in Sweden took part in the traditional marking of the European Day of Languages
30 September 2021
News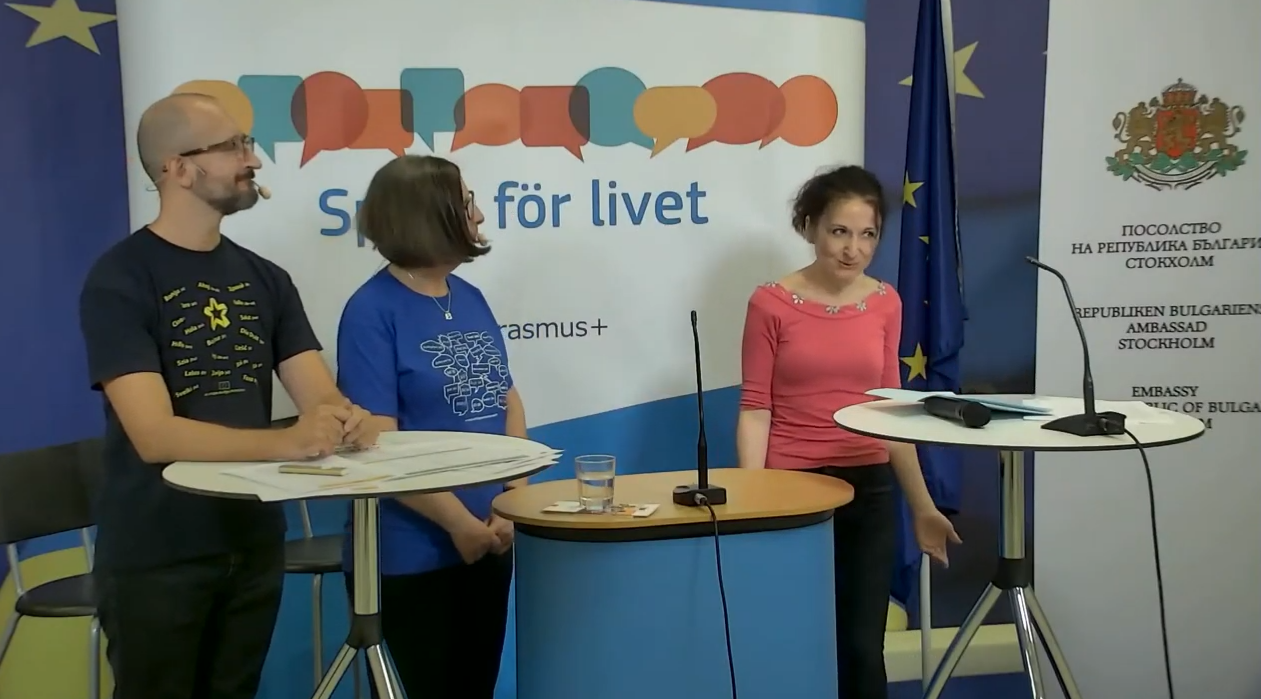 The Bulgarian Embassy in Sweden took part in the traditional marking of the European Day of Languages – 26th September.
This year's edition was held on September 28 the European Commission and European parliament Representation in Stockholm in a combined format with a live broadcast of the presentations, which were broadcast live on a special link on Facebook. The virtual stands of the participating languages presented interesting facts about their languages and alphabets.
Ms Krassimira Temelkova, interpreter at the Embassy, introduced the Bulgarian language to the audience, especially focusing on some lexical similarities between the Bulgarian and Swedish languages. The presentation introduced the pronunciation in Bulgarian language of main characters from the famous mumintrolls books of the Finnish-Swedish author, illustrator and artist Tove Jansson.
For another year, the celebration of the Day of European Languages presented a large number of youths, pupils in Swedish primary and secondary schools, with an opportunity to learn interesting facts about the European languages and experience the diversity of the rich European linguistic and cultural heritage. Special prizes were handed out to the winners in the traditional language competition.
Along with Bulgarian, 19 other languages were presented – German, French, Spanish, Polish, Finnish, Ukrainian, Czech, Slovak, Greek, Norwegian, Icelandic, Portuguese, Estonian, Romanian, Hungarian, Esperanto, Romani, Yiddish, Romansh, as well as Swedish sign language.