Opening of the school year of the Bulgarian school in Stockholm
29 September 2021
News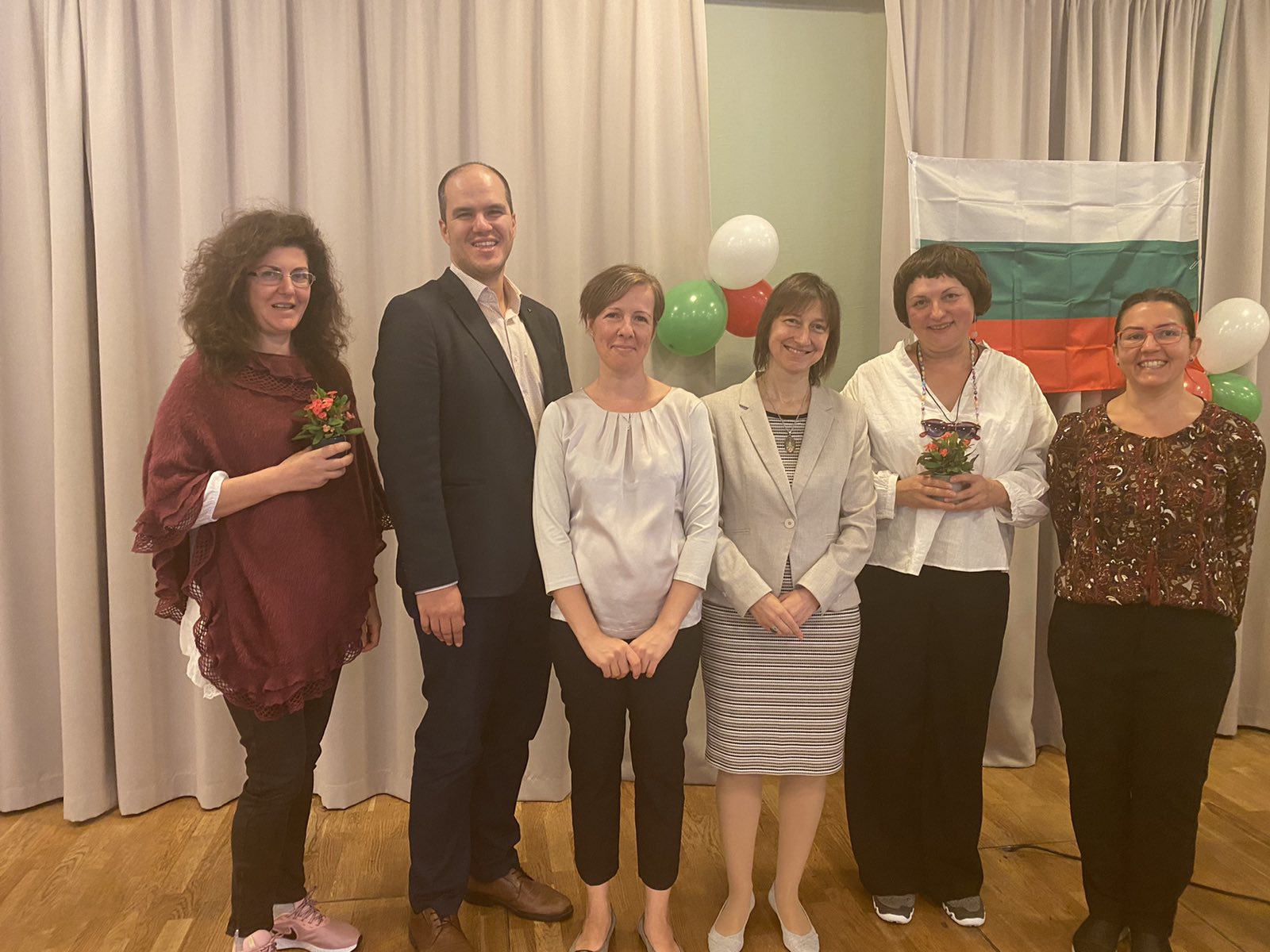 The opening ceremony of the new school year at the Bulgarian Sunday School in Stockholm took place on Saturday at the cultural center in Sundbyberg, Stockholm, where school classes are held.
The new school year was opened by Maria Kostadinova, director of the school, who welcomed the young students and their parents, presented the team of experienced teachers, and outlined the program of the new school year. To diversify and supplement the main school subjects, additional classes will be included in the program such as Bulgarian folk dances and fun games, said Ms Kostadinova.
The opening ceremony of the new school year was attended by diplomats from the Bulgarian Embassy in Stockholm Ms Antoaneta Grigorova, Head of the Political Section, and Mr Kiril Kolev, Head of the Consular Section.
Ms Grigorova expressed satisfaction that despite the impact of the pandemic, sixteen Bulgarian children will attend classes during the new school year. She also expressed her wishes for an increasing number of children in the Bulgarian school, as well as for fruitful classes and performances of the young pupils in future cultural events of the Embassy related to Bulgarian holidays. Ms. Grigorova stressed the Embassy's full support to the head and the team of the school in achieving an important common cause – to enable more young Bulgarian children living in Sweden to keep their connection with Bulgaria.
More photos