Ambassador Ivan Pavlov participates in the webinar on the perspectives for the economic cooperation between Bulgaria and Sweden
05 November 2020
News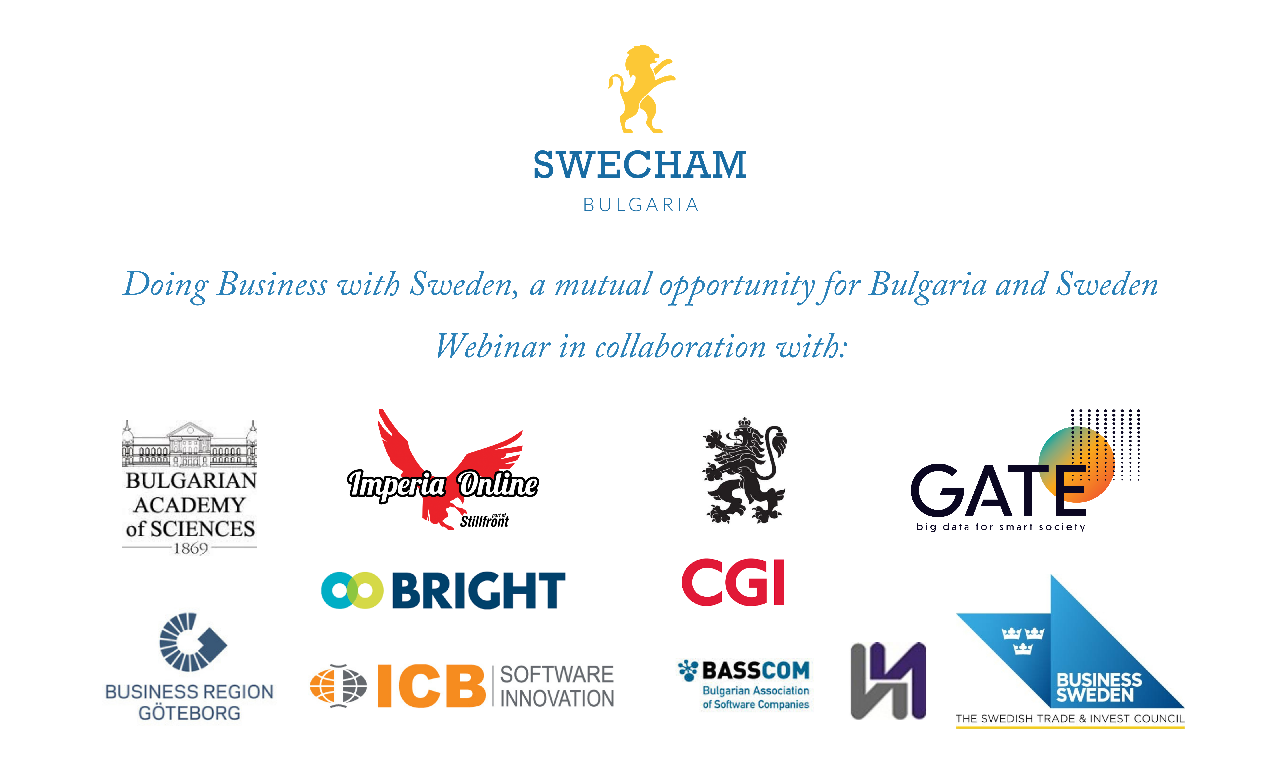 "The prospects of active cooperation between Bulgaria and Sweden in the information technology sector are extremely promising. The traditions in technology development and innovation in Sweden together with the high-quality and cost-competitive edge of the fast-growing IT sector in Bulgaria have enormous potential for successful future bilateral partnerships". With these words the Bulgarian ambassador in Stockholm, Ivan Pavlov, addressed the participants in the webinar on the perspectives for the economic cooperation between Bulgaria and Sweden, which had a special focus on the possibilities in the IT sector and the existing synergies with related sectors such as the digital healthcare services, the automotive sector, the digital payment platforms, the video gaming industry, the smart industries and the optimization of industrial processes.
The seminar, held on November 4, 2020, and jointly organised by the Economic and Trade Office of the Bulgarian Embassy in Stockholm and the Swedish-Bulgarian Chamber of Commerce in Sofia, gathered more than 80 participants, including representatives of more than 40 Bulgarian and Swedish IT companies.
"I am confident, pointed out the Deputy Minister of Economy of Bulgaria Stefan Yanev in his address at the webinar, that the Bulgarian-Swedish partnerships in the IT sector will become a solid platform for the future of the economic cooperation between the two countries."
From the Swedish side the participants in the webinar included the ambassador of Sweden to Bulgaria Katarina Rangnitt, the member of the Swedish Parliament Boriana Åberg, as well as representatives of Swedish technological clusters and leading IT companies.
Several IT projects, already underway and involving partners from Bulgaria and Sweden, were presented at the webinar, including the project for development of an AI-based digital platform providing access to data bases about IT companies from the technological clusters in the two countries and the projects they work on, as well as the GATE project, aimed at joint developments in the area of artificial intelligence (AI).